Taxi drivers protest in Brussels city centre
Angry taxi drivers are staging a go slow protest in Brussels City Centre. At the start of the protest on Tuesday morning the police counted 175 that were taking part. However, since then a number of French drivers have joined the protest, bringing the total number of drivers taking part to over 200.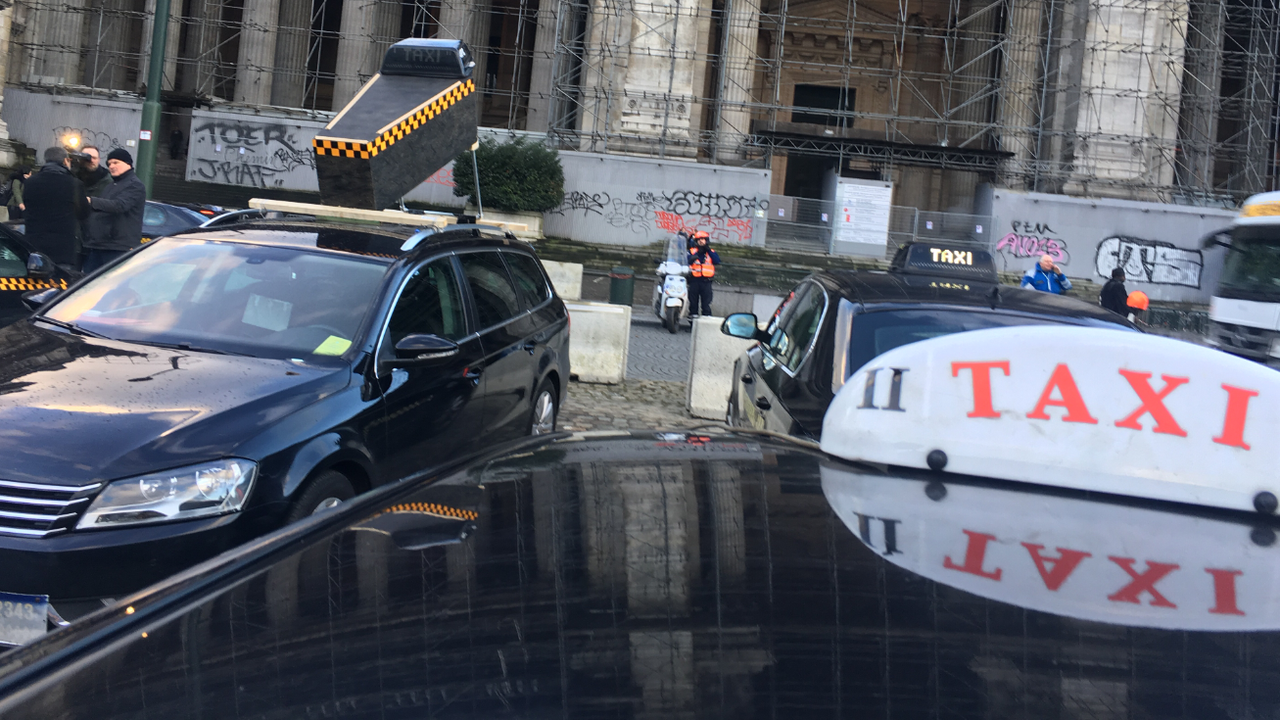 The drivers believe that the Brussels-Capital Region isn't doing enough to help them in the face of what they see as unfair competition from the online private hire service Uber.
While taxis have to conform with a long list of rules and regulations, the taxi drivers say that Uber drivers are able to take their customers from them far too easily.

Pierre Steenberghen of the Taxi Federation told VRT News that taxi drivers are angry. "It is a symbolic protest. We are going to take a coffin in a funeral to the First Minister of the Brussels-Capital Region Rudi Vervoort. It is a funeral. We are going to drive very slowly past the Brussels Regional Parliament".
The taxi drivers say that they would rather not have had to take action. "This isn't something were want to do. As taxi drivers we know what it is to be stuck in traffic", Mr Steenberghen added.
"We absolutely need is a good taxi plan".
In 2015 the Brussels transport Minister Pascal Smet (Flemish socialist) came up with a taxi plan for the capital. However, this was completely unacceptable for Brussels' taxi drivers.
Mr Smet wanted to legalise the UberPop that allows private individuals to use their vehicles as taxis. In the meantime Uber has been able to adapt to existing legislation and Uber drivers working in Brussels now have the status of self-employed drivers.
Anyone wish to drive into the centre of Brussels should be aware that they will face longer than normal delays. The protest is scheduled to continue until 3pm.