Sporting Charleroi victorious in Hainaut derby
In what was the first First Division match of the weekend Sporting Charleroi enjoyed at 2-0 home win against Excel Mouscron. The win sees Charleroi certain of remaining second whatever the results of this weekend's other games. It also shows that the Zebras have fully recovered from their 5-1 drubbing by Club Brugge in the Belgian Cup earlier this week.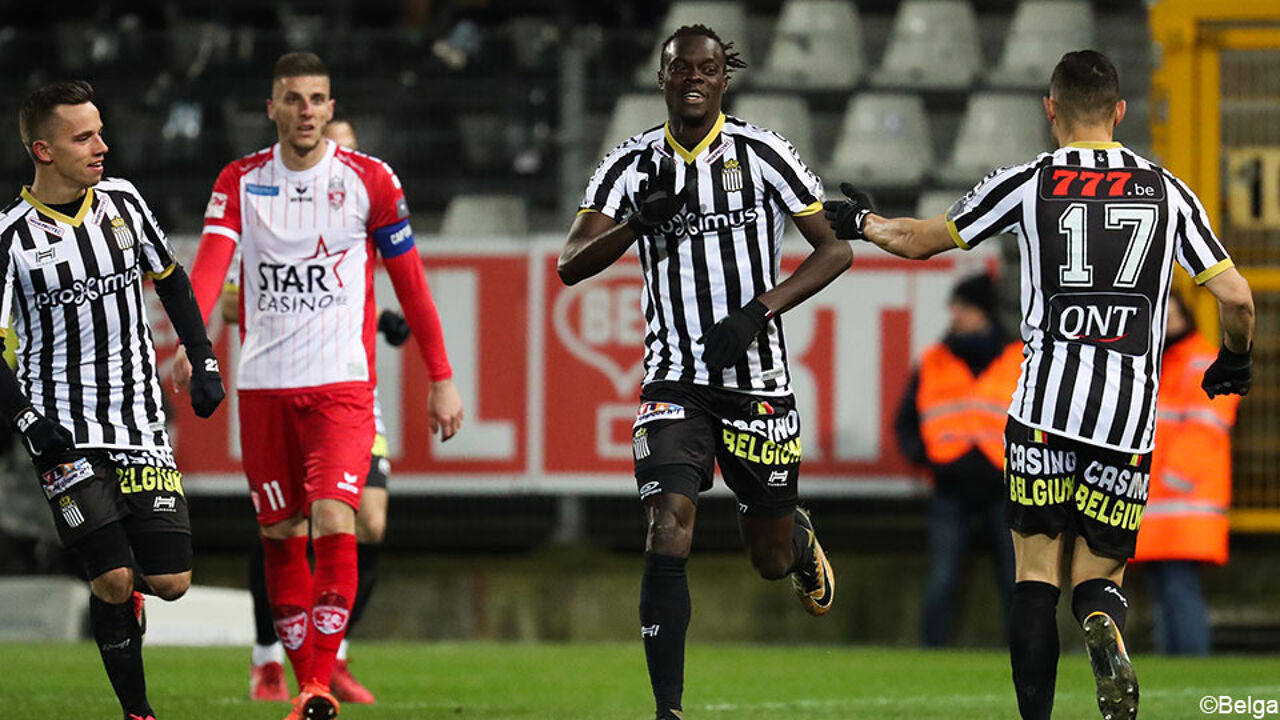 Charleroi's opening goal was in fact an own goal by Mouscron's Huyghebaert on 17 minutes. It took some time for Excel Mouscron to recover.
They had a good chance of an equaliser on the half hour. Rotariu slipped through the off-side trap, but inexplicably shot over. With half time nearing Sporting Charleroi went on the offensive.
However, Rezaei and Benavente's efforts failed to produce any goals.
Sporting Charleroi turned things up a gear in the second half. Mouscron was unable to keep up. Sporting Charleroi's second goal came when Fall (foto) found the back of the net on 51 minutes after some excellent work by Rezaei.
Grange saw his shot hit the post and Benavente and Rezaei also had chances to widen Charleroi's lead still further. However, it was not to be and the score remained 2-0 to Sporting Charleroi.
The result sees Sporting Charleroi remain second with 45 points from 22 games. Excel Mouscron is 9th with 26 points.
However, they could slip back a few places depending of this weekend's results of the teams directly below them.