Eritrean transit migrants found in brewery lorry
Police in Flemish Brabant have detained 8 Eritrean transit migrants that had stowed away aboard a lorry laden with beer bound for the UK. The website of the daily newspaper 'Het Nieuwsblad' reports that the stowaways had all had one over the eight when they were intercepted on the lorry park at the Rotselaar motorway services, near Leuven. They offered no resistance when the police detained them.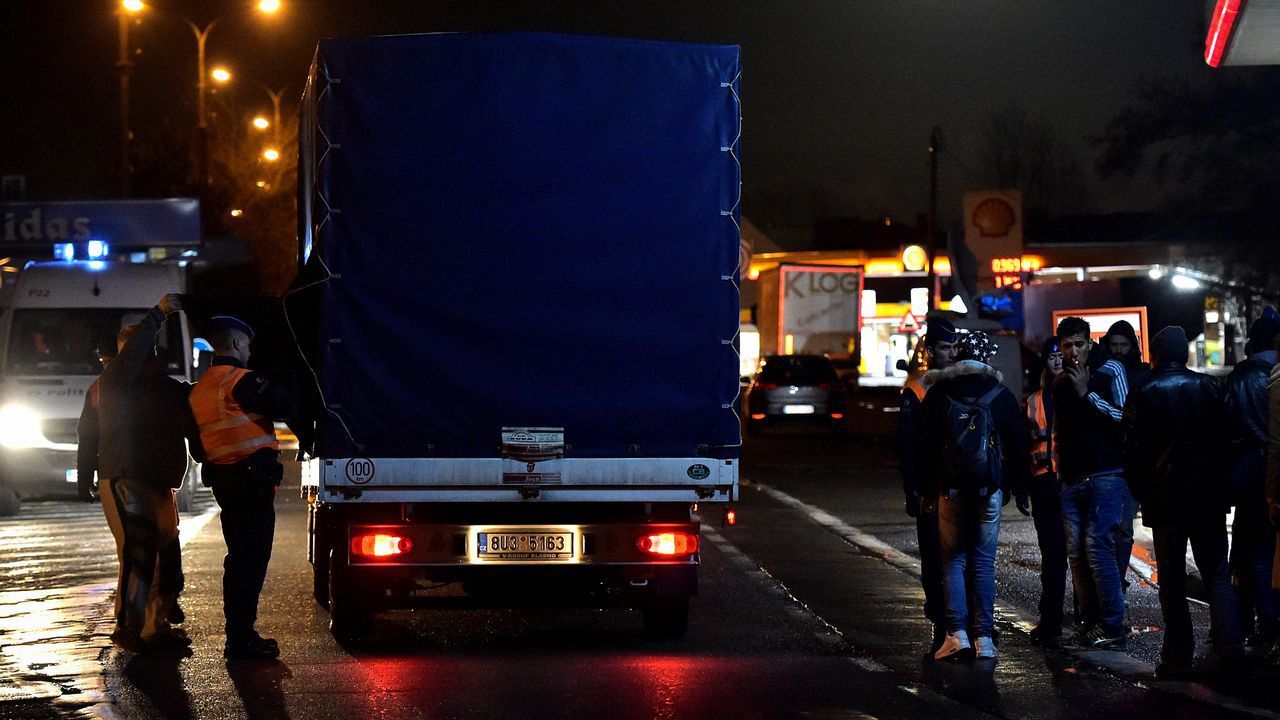 The incident happened on Friday night. The migrants had hoped to enter the UK illegally aboard the lorry. However, their plan was thwarted when the driver noticed that he had uninvited guests in his trailer and called the police.
'Het Nieuwsblad' reports that the migrants had drunk some of the beer that was being transported inside the trailer. They were taken away by the police and have now been handed over to the Aliens Office that will decide their fate.
For many years now there have been issues with transit migrants climbing aboard lorry trailers in the hope of being able to enter the UK illegally.
People traffickers direct them to parking facilities at the side of motorways. Initially the problem was limited to motorway services in West Flanders, as close as possible to the Channel Tunnel and the ferry terminal in the French town of Calais.
However, many of these parking facilities are now closed to trucks. Consequently, migrants are now chancing their arm at lorry parks and other places where trucks stop further inland, as was the case in Roteselaar.
On Friday we reported on a violent incident between transit migrants and the police at the Groot-Bijgaarden motorway services (also in Flemish Brabant). A group of around 40 transit migrant attack 6 police officers that were trying to prevent other migrants from breaking into trailers. The officers were forced to fire a warning shot in order to restore calm.