Mertens through to quarter finals of the Australian Open
The dream goes on for Elise Mertens. The 22-year-old tennis-player from Limburg province has made it through to the quarter finals of the Australian Open in what is the first Grand Slam tournament of her career.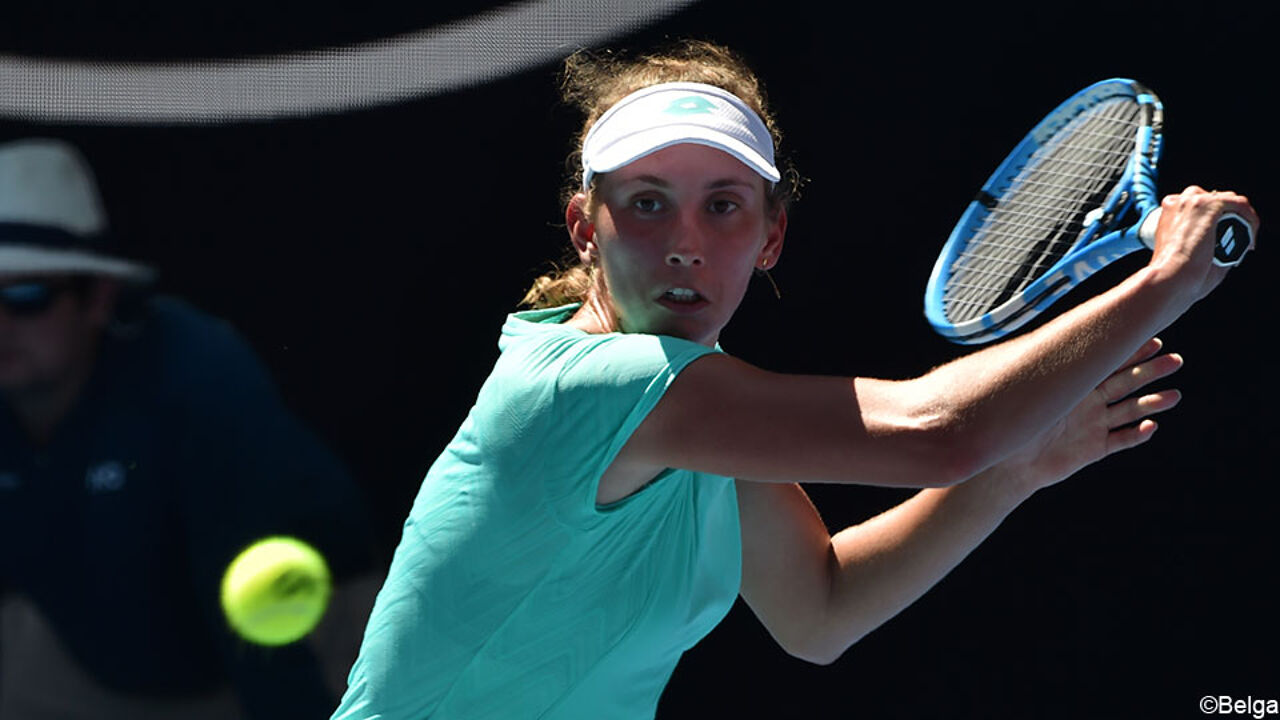 She beat the Croatian Petra Martic in two sets 7-6, 7-5. In a hard- fought first set that was decided by a tie-break Elise Mertens (WTA-37) eventually got the better of Petra Martic (WTA-81).
Mertens made a strong start, being 4-0 up at one stage.
However, Martic was not going to go quietly. She came back strongly and soon it was 4-4. The two were well matched in the latter stages of the set and at 6-6 a tie-break was required to decide who would take the first set.
Mertens took the tie-break and the first set thanks to an excellent reaction to Martic's drop shot.
In the second set Martic started to have issues with her groin. The physiotherapist tried to ensure that she could continue. Meanwhile, Mertens was 4-2 up.
Belgian was on a match point at 5-4. However, her Croatian opponent wasn't going to go quietly. At 6-5 Mertens forced three match points and coolly finished Martic off with her forehand. Game, set and match to the Limburger.
Elise Mertens will take on the winner of the match between Elina Svitolina and Denisa Allertová in the quarter finals.