Truckers attacked at Groot-Bijgaarden services
Two lorry drivers were attacked in their cabs on the car park at the Groot-Bijgaarden motorway services in Flemish Brabant on Thursday night. The news first appeared on the website of the daily 'Het Laatste Nieuws' and has been confirmed by the Judicial Authorities. According to the Federal Highways Police the incident happened on the car park of the services on the Brussels-bound side of the motorway. The assailants are still at large.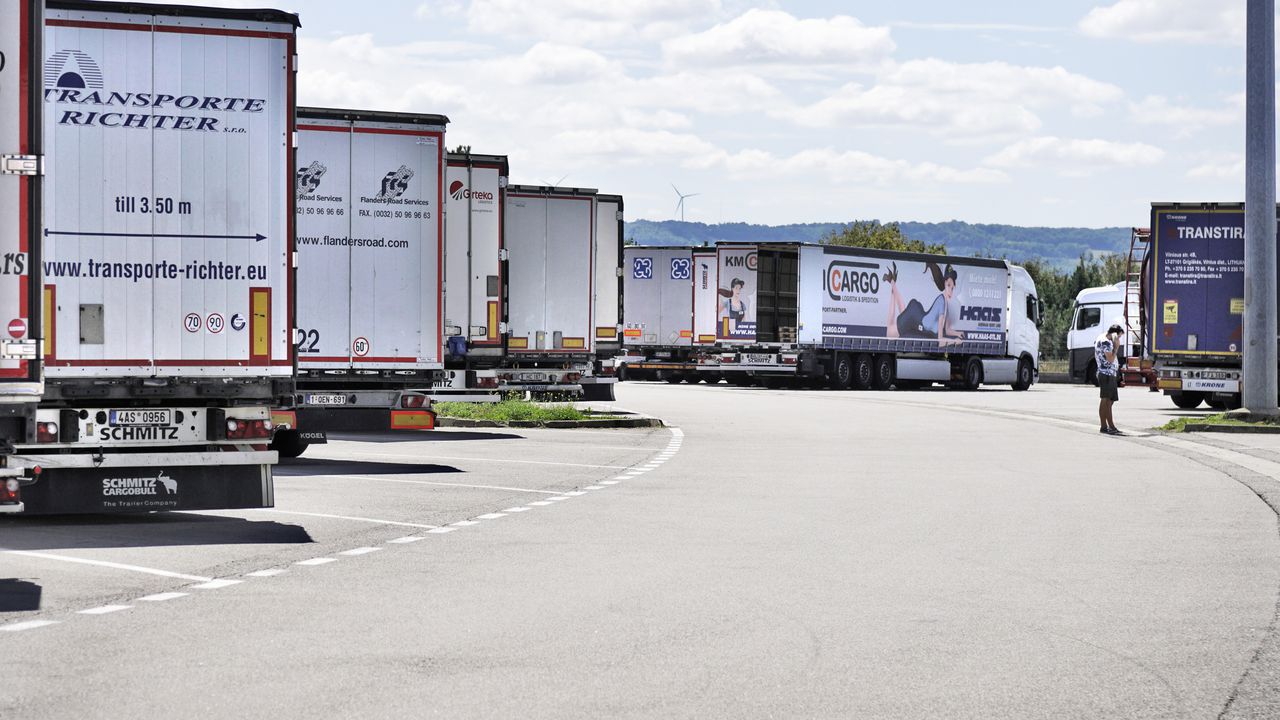 This is not the first incident of truckers being the victim of crimes in recent months. A Federal Police spokesperson has told journalists that there is as yet no indication that the assailants were migrants.
Lorry park to be closed at night
On Wednesday the Mayor of Dilbeek (of which Groot-Bijgaarden is a part Willy Segers (Flemish nationalist) announced that he and the mayors of other near-by municipalities had agreed that the lorry park should be closed at night between 10pm and 6am.
The service station's shop and diesel pump will remain open to truck throughout the night. The decision was taken after an incident last weekend in which a group of several dozen undocumented transit migrants attacked 6 police officers on the lorry park.
The migrants only dispersed after one of the police officers fired a warning shot into the air.