No winner in exciting 6-goal thriller
Read all about the 3-3 draw between Standard de Liège and Sporting Anderlecht and Sporting Lokeren's 3-2 win away at KV Oostende. As ever flandersnews.be keeps you up to date with all the latest Belgian football news.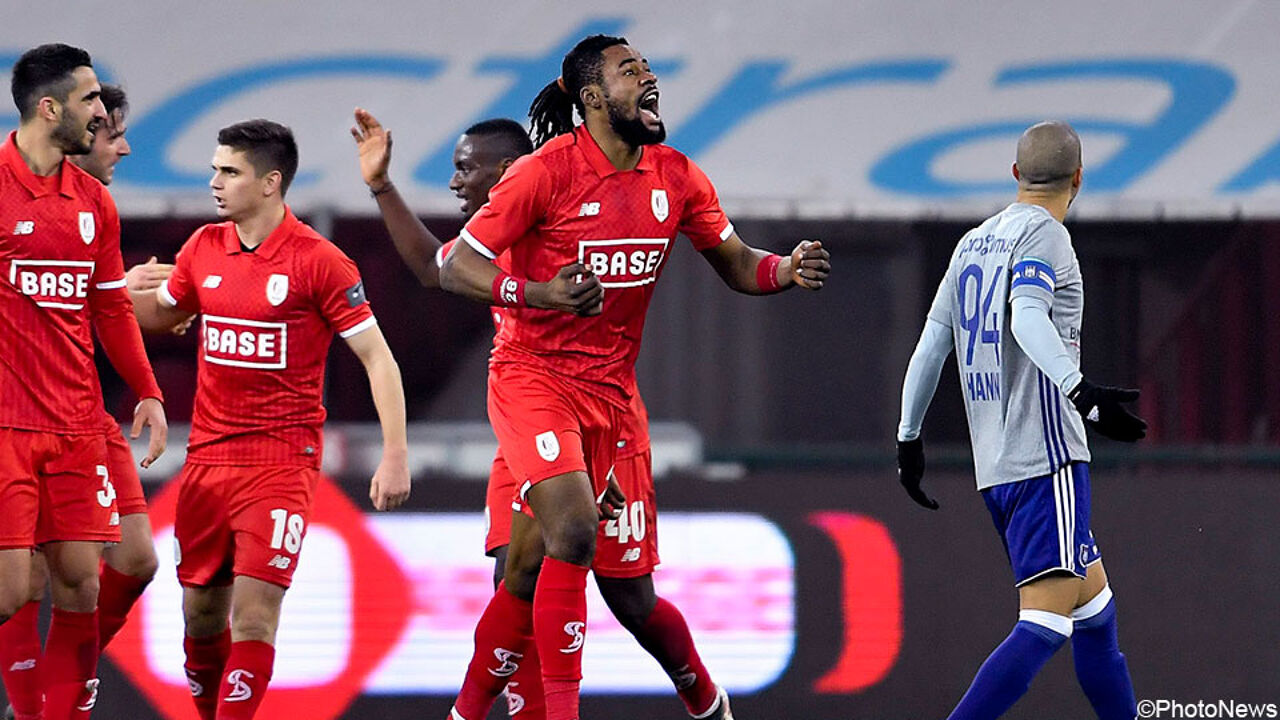 The sell-out crowd at Standard de Liège's game against Sporting Anderlecht was treated a match that saw no fewer than 5 goals scored in the first half and another 2, 1 of which was disallowed, scored in the second half.
Add to that numerous other scoring opportunities and the fans in the stadium and those watching on TV at bars and in homes across the land certainly got value for money.
Orlando Sa opened the scoring for Standard on 6 minutes. 8 minutes later Anderlecht's Hanni (photo below) scored the first goal of what turned out to be a first half hat trick. Luyindama put Standard 2-1 up on 24 minutes.
Hanni equalised for Anderlecht on 41 minutes. His third goal of the half, 3 minutes later, made for a half time score of 3-2 to Anderlecht.
Standard had a series of chances to equalise in the early stages of the second half. However, the ball would just not go in. Cimirot appeared to have scored an equaliser on the hour.
However, the goal was disallowed. Standard's equaliser came a couple of minutes later when Luyindama scored his second goal on the game to make it 3-3.
Although the remainder of the game was not devoid of chances, the score remained the same until the final whistle. The result sees Sporting Anderlecht remain third with 45 points from 24 games. Standard de Liège are 10th with 30 points.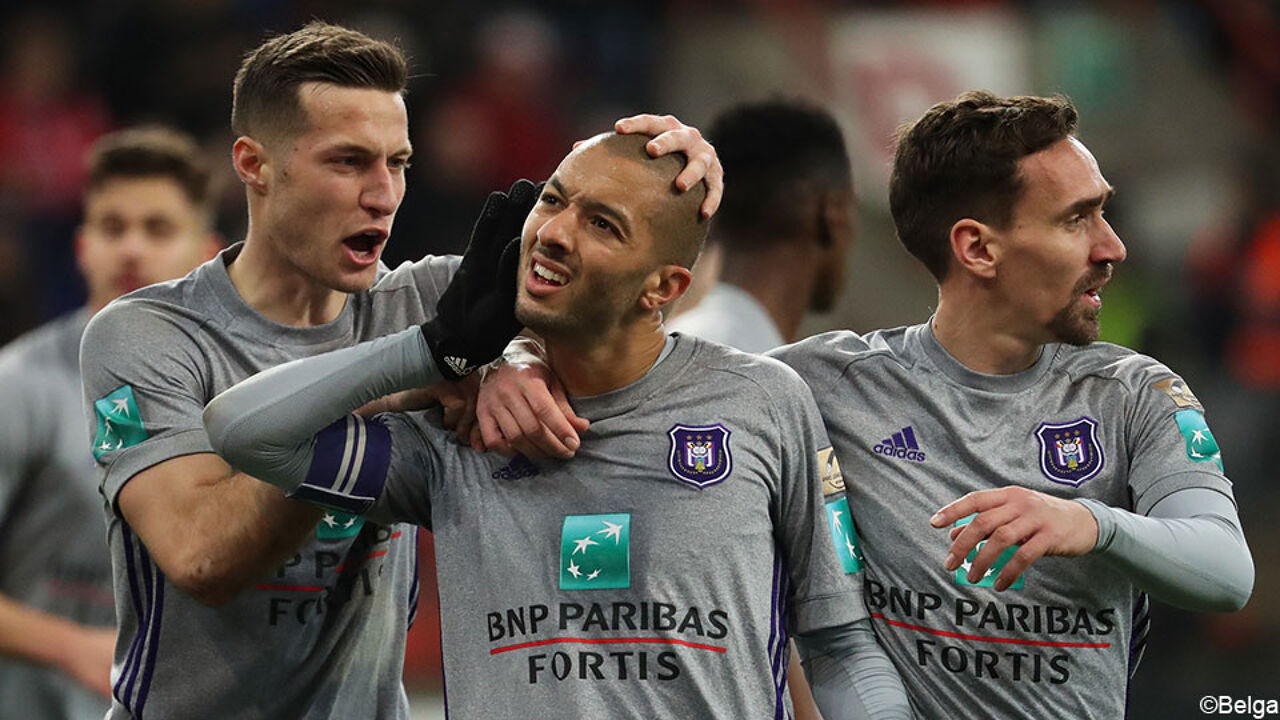 A valuable 3 points for Sporting Lokeren
There were no fewer than 5 goals in the last match of the weekend between KV Oostende and Sporting Lokeren. KV Oostende took the lead on 21 minutes through Tomasevic.
Benchaib equalised for Lokeren on 35 minutes and the half ended 1-1. Goals from De Ridder on 59 minutes and Söder on 79 minutes saw Sporting Lokeren go 3-1 up. Akpala's goal for KV Oostende on 89 minutes proved too little, too late.
The result sees Sporting Lokeren move up to 13th place with 27 points from 24 games. KV Oostende are 14th with 25 points.