Migrant killed fleeing from police across the motorway at Jabbeke
A migrant believed to be attempting to reach the UK illegally via Belgium has been run over and killed at motorway services at Jabbeke on the E40 Brussels Ostend motorway outside Bruges. The incident happened as police were carrying out checks of the area. The public prosecutor's office has started an investigation.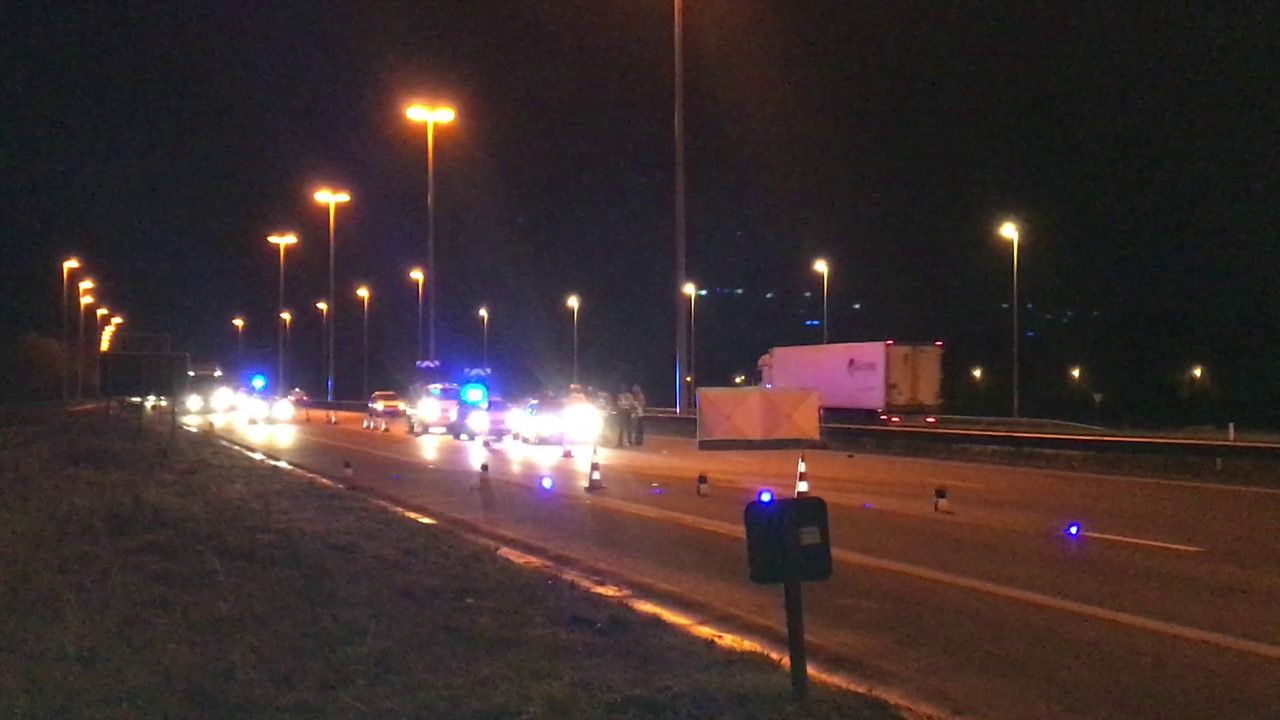 The accident happened around 11PM on Monday evening. Several people tried to escape a police check. One migrant was hit by a car. He has been identified as a person staying in the country illegally.
The planned police check was being carried out by local and federal police in an attempt to gain greater insight into the phenomenon of people-trafficking.
Federal police spokesman Peter De Waele: "Unfortunately one person ran across the motorway and was hit by a vehicle. As with all such incidents it will be discussed to determine whether we should adapt our procedures. If somebody runs onto the motorway there are few things you can do to stop him. These are open carparks. We hope there will be no repeat. Any scenario in which somebody runs onto the motorway is particularly dangerous."
Eleven people were held during the police check. The accident happened several hundred metres from a filling station where migrants have been trying to clamber aboard lorries for months. Police have been concerned a fatal incident like this could happen here. Only yesterday fresh police checks were launched on carparks along the motorways to the coast following a spate of incidents. Starting next week private security firms will also be involved. Police stress that last night's checks at Jabbeke had been planned for a while and were not linked to the new ones planned.