Belgian hauliers advise truckers not to stop at motorway car parks
A growing number of Belgian haulage companies are advising their drivers to no longer stop at lorry parks along our country's motorways. Tuesday's edition of the daily 'De Tijd' reports that the companies have issued the advice to prevent their drivers becoming victims of theft or violence at the hands of transit migrants hoping to enter the UK illegally.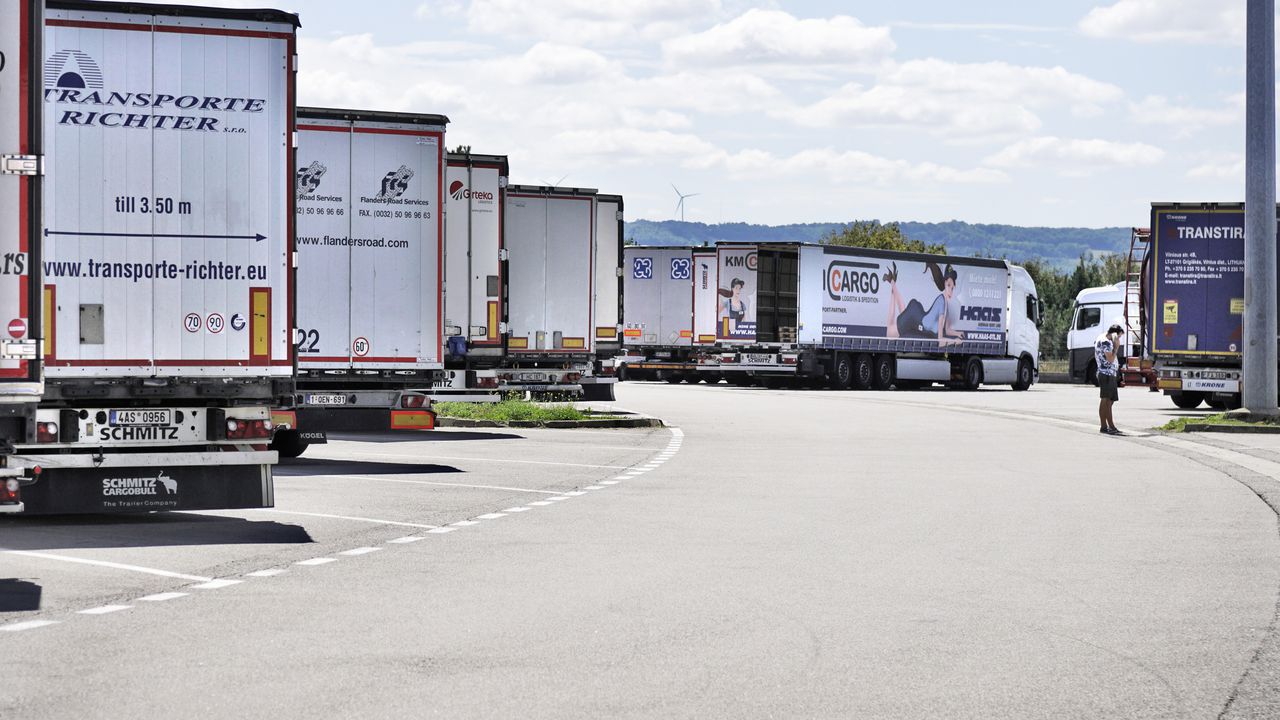 Issues of this nature have increased dramatically over the past couple of years.
Lode Verkinderen of the hauliers' association Transport&Logistiek Vlaanderen told the paper that "Various employers that are members of Transport&Logistiel Vlaanderen have given their drivers instructions telling them that if it is at all possible not to stop on the motorway en route to Calais. Drivers are encountering more and more problems including thefts carried out by transit migrants".
Belgian drivers take sleep at home if they are near to home at the end of their shift. Naturally rest time regulation still need to be respected.
"We have noticed for some time now that security at lorry parks along the motorway is not what it could be. Furthermore, the number of spaces has become smaller in relation to the need that exists. We have been asking for some time that the issue of security be addressed", Mr Verkinderen added.
"We are pleased that a start has been made towards systematic surveillance. We hope that this is a first step towards a lasting solution for better security of motorway car parks. This is the duty of the authorities".
At the start of the week the Interior Minister Jan Jambon decided that there should be surveillance at lorry parks along the country's motorways, especially the E40 that leads to the French border and the Channel ports. The decision was taken in effort to tackle issue with people smugglers and transit migrants.