Belgian PM meets Russian counterpart in Moscow
The Belgian Prime Minister Charles Michel (Francophone liberal) met with his Russian counterpart Dmitry Medvedev on Tuesday. The meeting that took place in Mr Medvedev's official residence just outside Moscow was described by the Russian Prime Minister as "just and constructive". The aim of the meeting was to test the water for an eventual relaxation of sanction against Russia.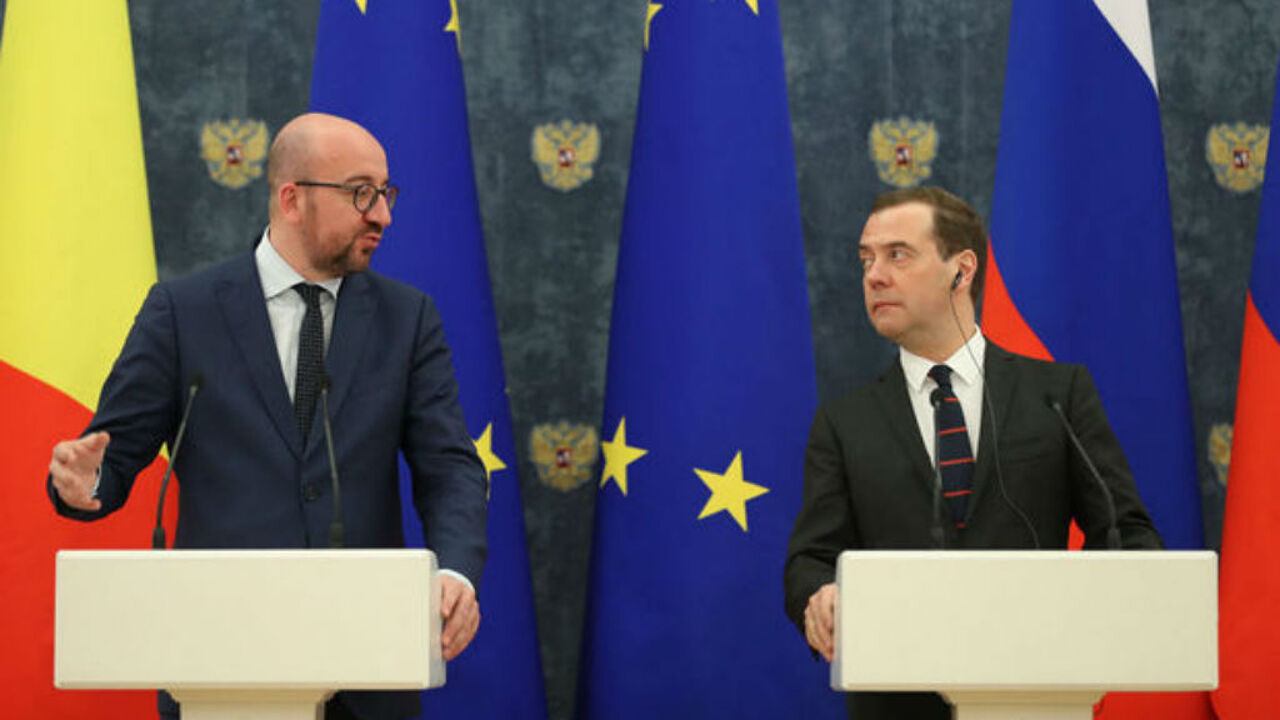 Mr Medvedev clearly appreciated the olive branch extending to him by the Belgian PM. Europe imposed sanction on the Russian Federation after it annexed Crimea in 2014. At a press conference held after the meeting the Russian Prime Minister said "The time will come when the sanctions will become a footnote in history, while bilateral relations will always exist".
Belgian fruit growers are particularly badly hit by Moscow's response to the sanctions that was to ban imports of agricultural produce from EU countries. Mr Medvedev told journalists that the sanctions were discussed without any taboos.
"The sanctions are detrimental to economic opportunity. However, we have invested heavily and are now reaping the benefits. We now have pears from Krasnodar, The Caucasus and Crimea".
He added that "Belgium is of cause more important that just chocolate Look at our diplomatic relations. Belgium is in a position to play a role in the improvement of our relations with the EU and of Russia's image".
Mr Michel told journalist that he was satisfied with what he described as "frank and open" talks with Mr Medvedev. "In Europa with talk a lot about Russia, but not much with the Russians. In futures we should open a structural dialogue".
The Russian Prime Minister stressed that his country would reciprocate if sanctions were lifted.
Charles Michel meets with the Russian President Vladimir Putin later today.