'Wonderland' by Akay and Olabo: have fun at the MIMA in Brussels!
The Millennium Iconoclast Museum of Art in Brussels, the MIMA for short, is currently hosting 'Wonderland', a most enjoyable exhibition by the irreverent Swedish artists Akay and Olabo. Many of the works were created especially for Brussels and poke fun at our security obsessed society.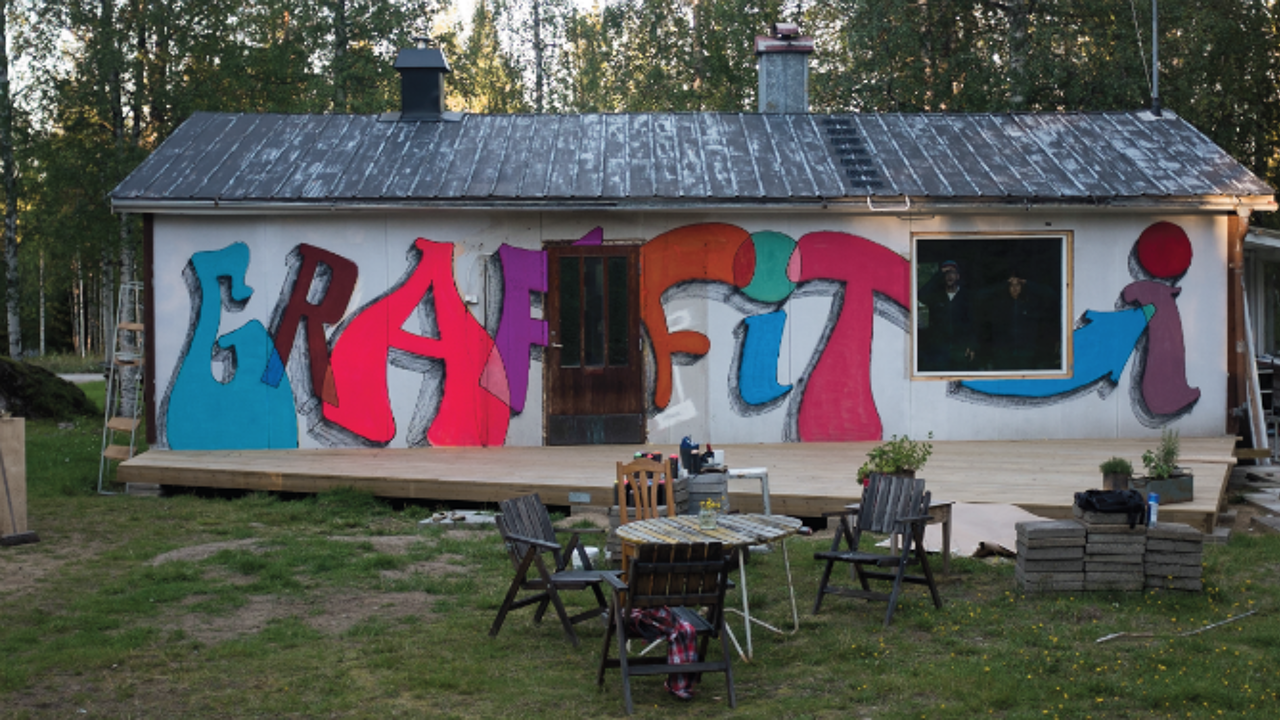 Akay and Olabo specialise in street art and creating art in abandoned buildings. Out on the street they have to work fast, document their art with photos and videos. Outside things disappear quickly, but working out on the street gives them an extra buzz because they always have to be on the lookout for the cops. The same goes for abandoned buildings. 'Wonderland' curator Raphaël Cruyt: "This is the art of rebellion. Akay and Olabo gain access any way they can and often have to stay hidden from the proprietors and the authorities while they create their art. The exhibition 'Wonderland' is based on their experience. Everybody entering is equipped with an alarm very much like the alarm added to clothes in some stores. Pass through a security gate and the alarm goes off. Normally this would make you jump, but here it creates a kind of feeling of community because everybody goes through the same experience."
Enter the exhibition and the first thing you are confronted with is yourself. Panopticon is a video wall with monitors just like in a jail where one guy seated in a chair can monitor the goings on of all the inmates. In a concession to our selfie culture a dozen yous are flashed back at you. There are also recorded videos as well as cameras showing what other visitors are getting up to!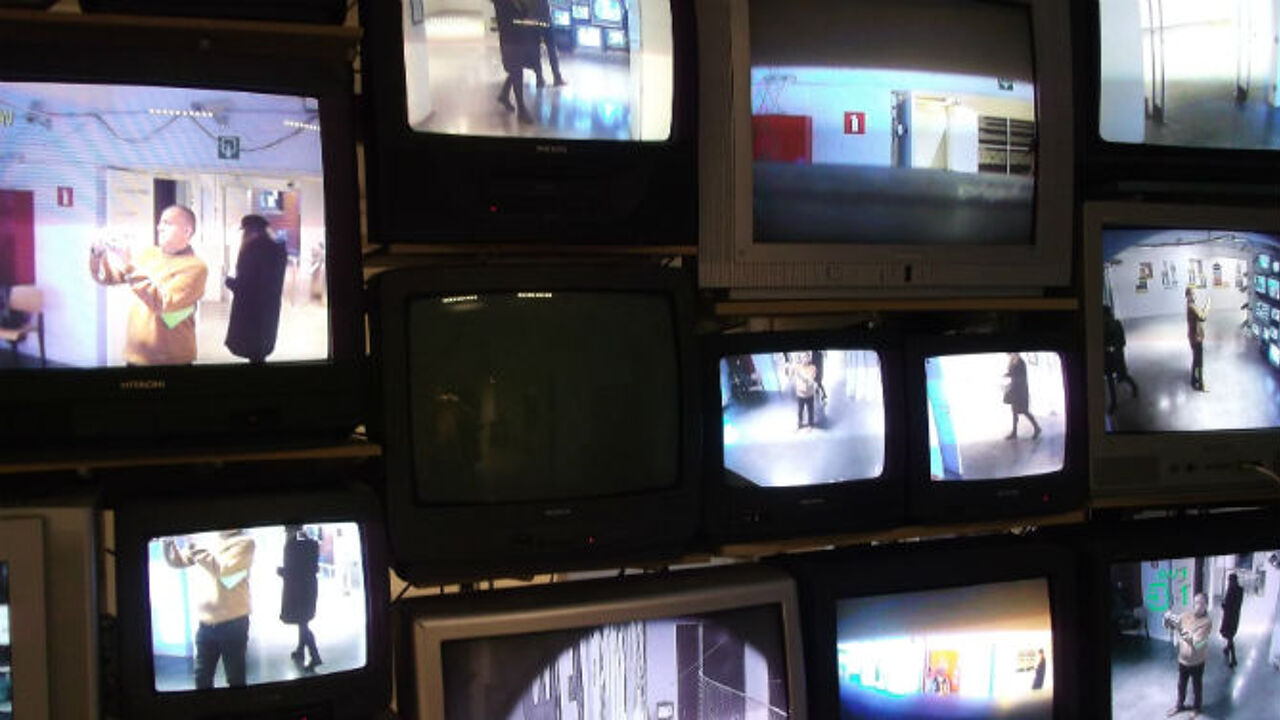 Next you see the work 'Public Private'. It's sheer visual poetry. Akay and Olabo have collected and appropriated private signs from across Stockholm. Some were even retrieved from the garbage. They say the signs are like a collection of butterflies, some are rare, others are commonplace. They play with colour and typography. For Akay and Olabo a private sign is simply an invitation to investigate.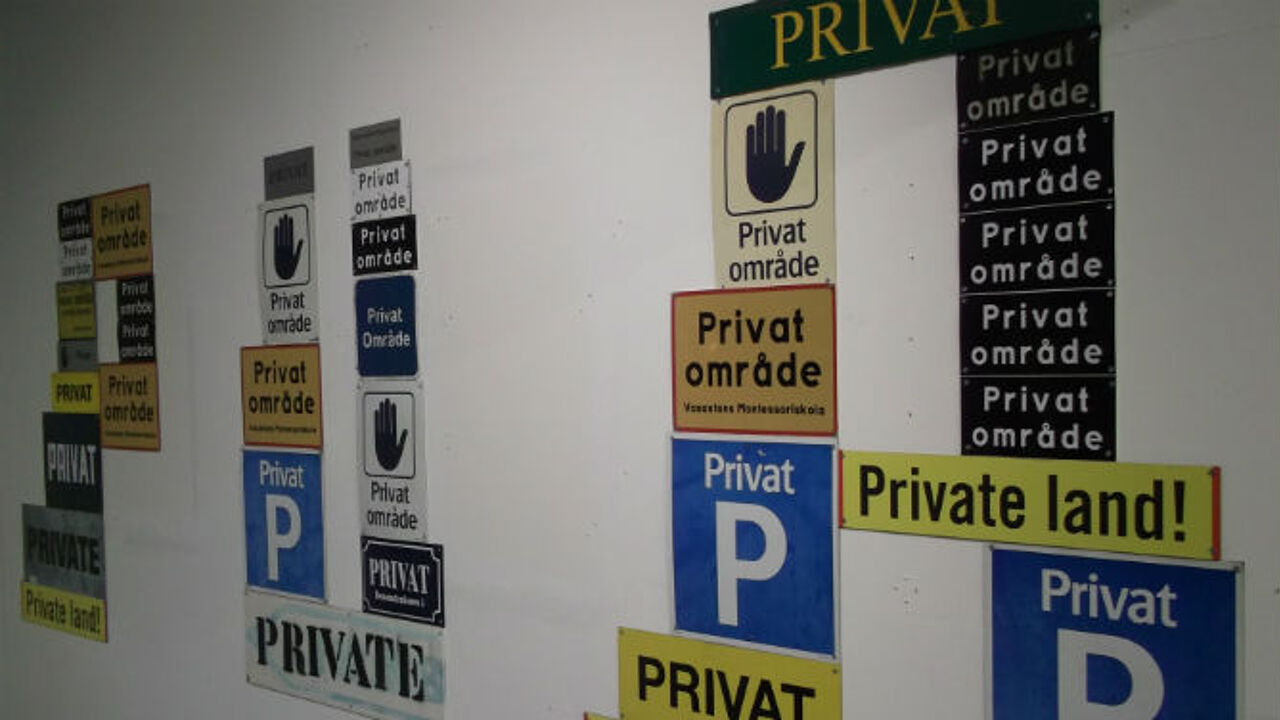 Enjoy 'Crime Scene Investigation'. Here all the abandoned buildings that Akay and Olabo have entered are documented. There are photos and information: what type of building is this? How did they gain access and what were the memorable moments? On the table there are a wealth of keys. Here the two Swedish artists have recreated a crime scene investigation like you could find in any serious detective's office.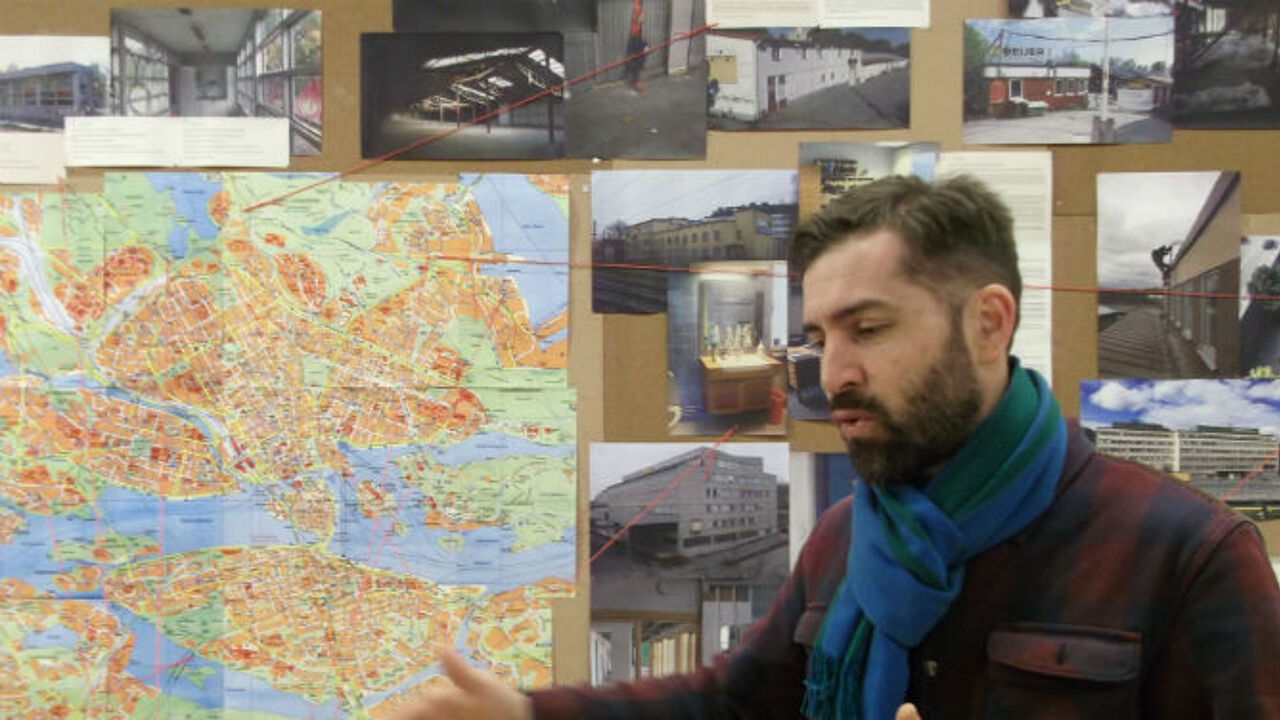 'Domino' is a fun video. Akay and Olabo heard about an industrial site that was about to be demolished. They gained entrance to the site and got hold of workmen's overalls, went about telling neighbours that the site was about to be demolished and then set up 180 wooden pallets just like dominos. The final domino would trigger the destruction of a wooden shed. The artists knocked down the first domino pallet and using several cameras then documented how the other 179 pallets fell resulting in the destruction of the shed and the creation of the 'Domino' video.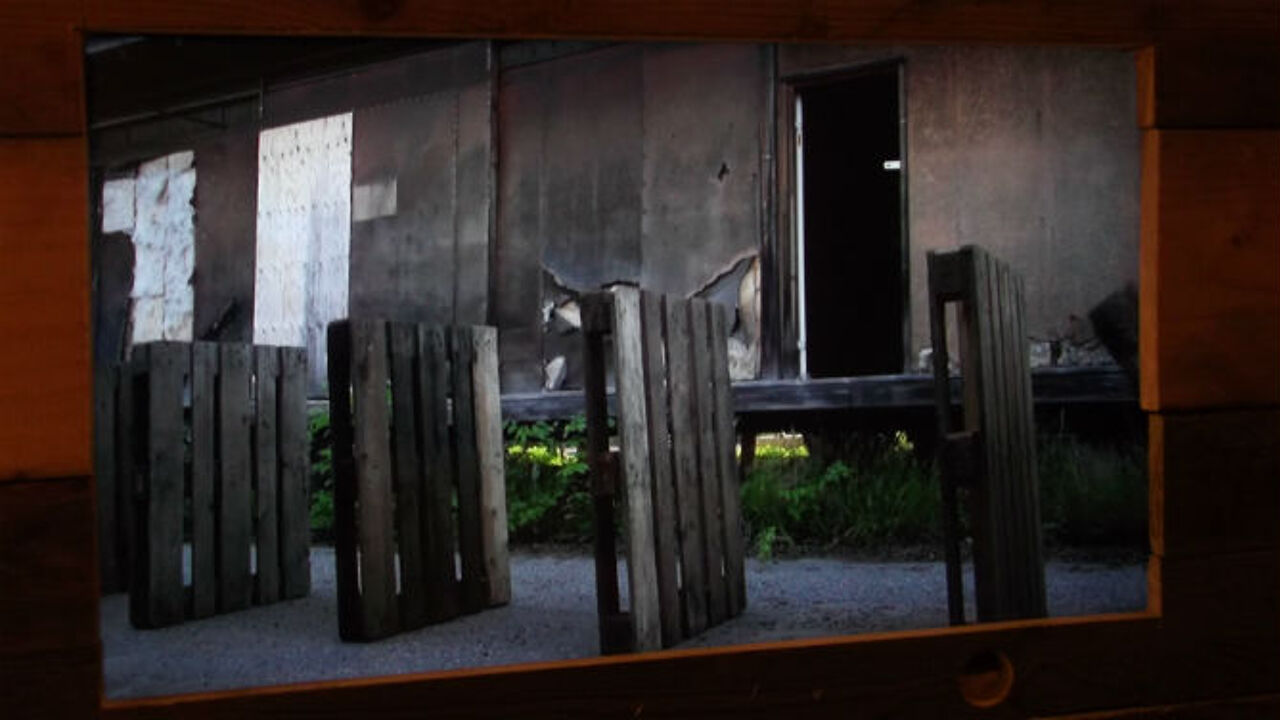 Curator Raphaël Cruyt: "All the works were made especially for the Brussels exhibition. Akay and Olabo accepted no fee, only expenses. Their biggest work in Brussels is 'Corridor', a selection of booths, all fronted by different kinds of doors. The visitor's challenge is to open all of them! It's possible, but not always as easy as you may expect. Try your best because behind every locked door there is always a treasure! One of the booths contains a collection of cut bike locks. Once the lock is cut, Akay and Olabo believe, people lose interest! Akay's works are usually made from items that are being thrown out. A follower of the US philosopher Henry David Thoreau he believes in recycling and limiting man's impact on the environment. Akay says he's permanently on vacation. He doesn't believe that creating art is work and thrives thanks to the barter economy.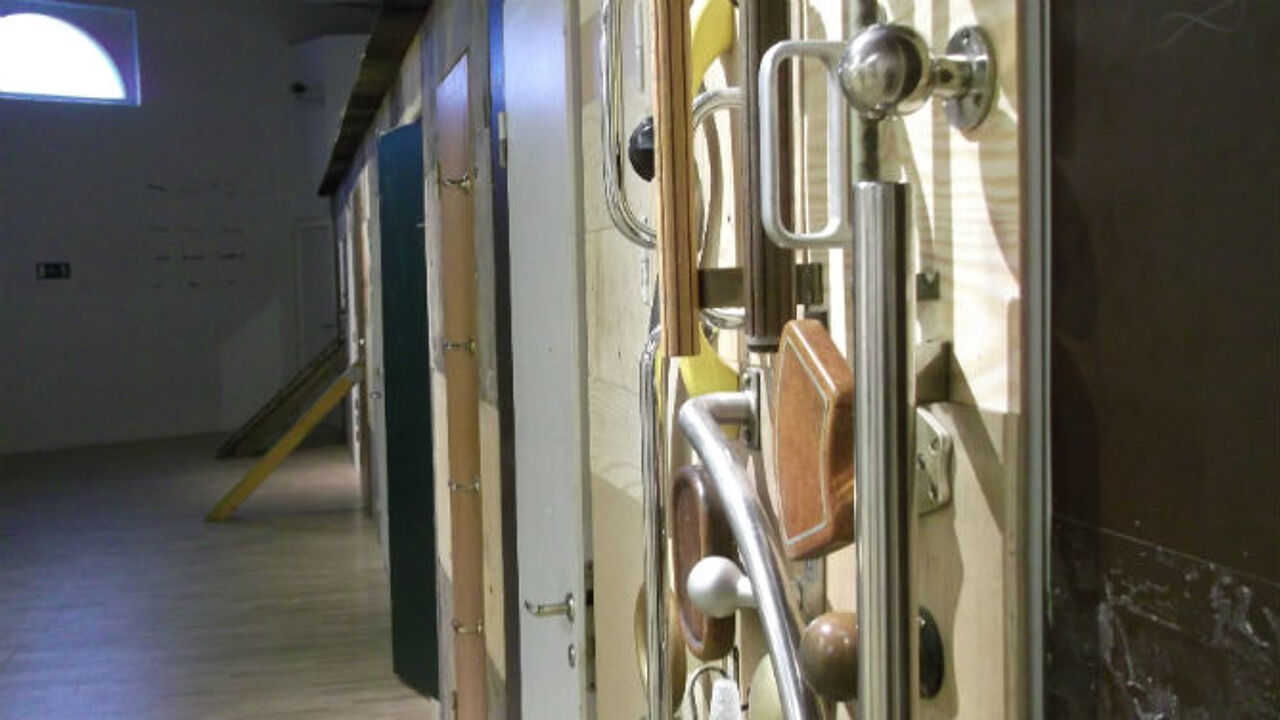 'Nomads' is a flimsy wooden tree house atop a Fiat banger. It was inspired by Rom people visiting Stockholm. This house has visited locations across Stockholm; some where this was allowed, some where it was not, but never did it disturb the local environment. You can climb into the car and then, through a hole in the floor, into the wooden house where you will find everything you need. Kids immediately know what to do when they see this installation and often disregard the 'one person at a time sign'!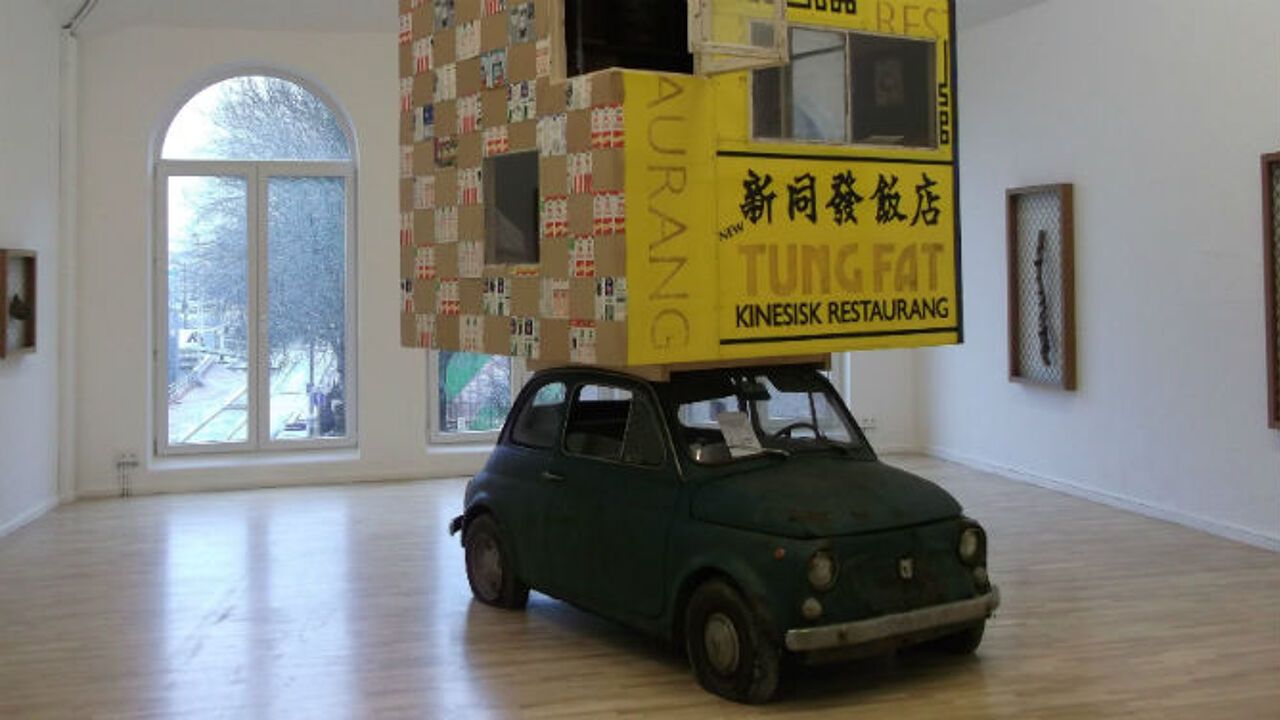 'Zen and the Art of Lock-cracking' sets you the challenge to break a code and open a padlock. You can do this with a whole bunch of friends and it seems the challenge is pretty addictive.
Don't forget to take a look behind these shutters hiding a whole series of videos. One shows a system Akay developed to open all the Stockholm metro gates at one go! Bizarrely few Stockholmers noticed what was going on. Akay also equipped his bike with a paint spray gun and took it out onto the streets of the Swedish capital to paint several buildings. Another video shows how Akay recreated boxes and receipts and 'took them back' to Swedish stores to get a refund. The exercise that tricked many is documented on video.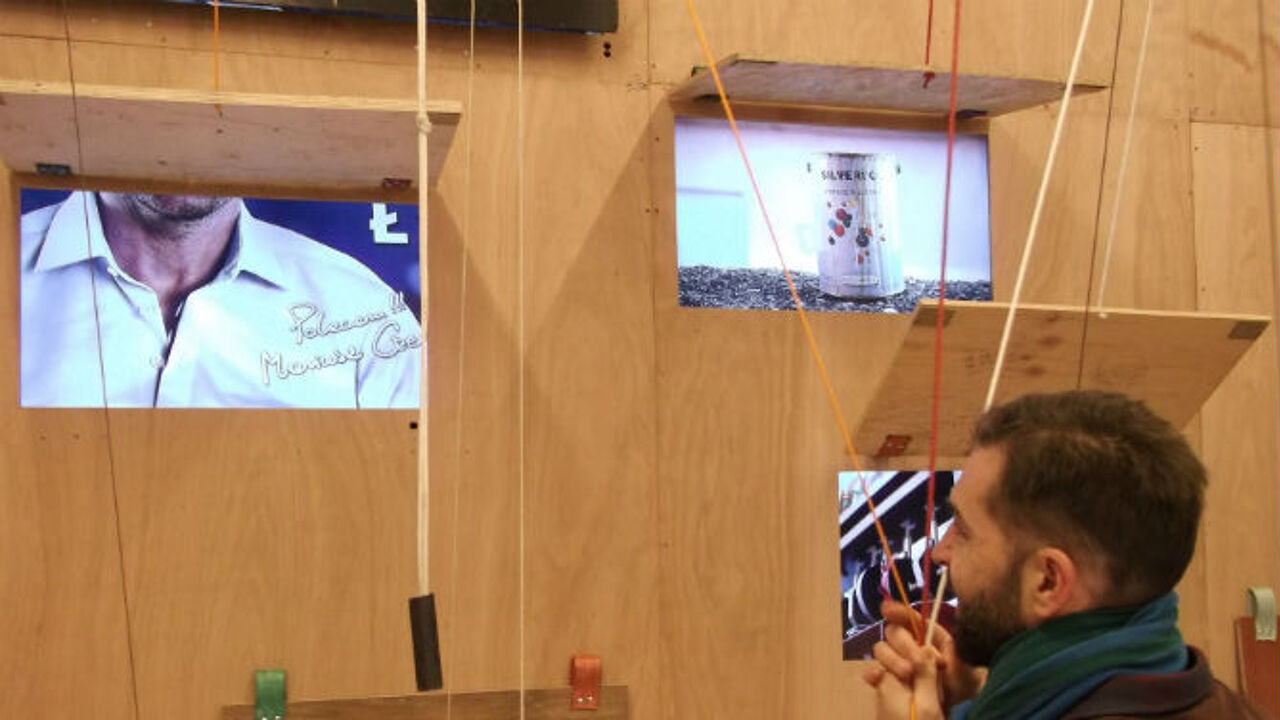 'Wonderland' was curated by Alice Van den Abeele and Raphaël Cruyt. The exhibition runs at the MIMA in Molenbeek (Brussels) until 15 April. The museum in the old brewing hall of the Bellevue brewery is located on Henegouwenkaai 39/41 in Molenbeek (Brussels). It is open Wednesday through Sunday from 10AM till 6PM.