Prison officers down tools in dispute over staffing
More than 70% of prison officers in Flemish gaols have failed to turn up for work this morning. They are taking part in a strike that is been held in protest at staffing shortages in the country's prisons. The action will continue until Saturday morning. Speaking on VRT Radio, the Justice Minister Koen Geens (Flemish Christian democrat) said that while he understands the prison officers "impatience" and added that efforts are being made to recruit new prison officers.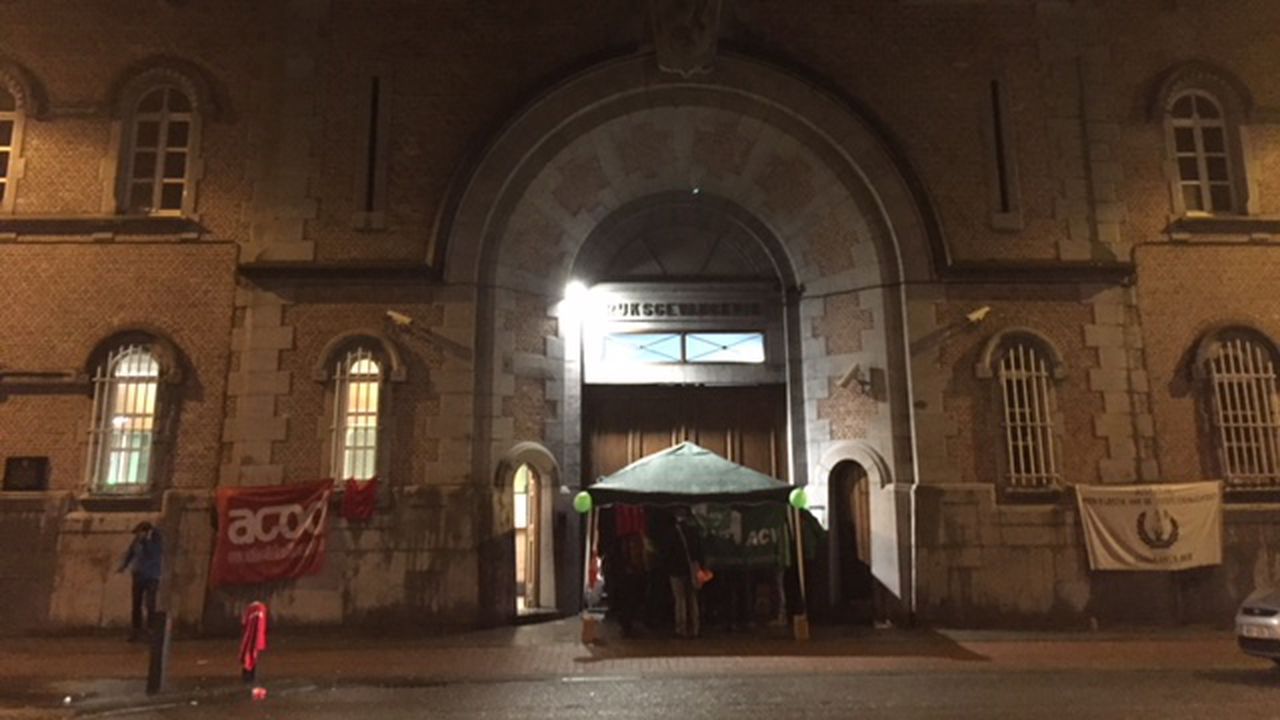 The strike got under at 10pm on Thursday evening and is due to last until 6am on Sunday.
Speaking on Thursday Robby De Kaey of the socialist trades union ACOD said that "The Justice Minister Mr Geens is not honouring what was promised. He promised 7,075 full time member of staff working as guards, he now wants to take on just 6,825. This is unacceptable and he has breached his word."
Meanwhile, support for the strike is strong in Flemish prisons. While around 30% didn't turn up for the night shift on Thursday, 70% of Friday's early shift is on strike. At the Leuven Central (Flemish Brabant) and Bruges (West Flanders) prisons 9 out of 10 staff are on strike.
However, at Ruislede (West Flanders) all the morning shift has reported for work.
There are fewer strikers in Wallonia, with just 45% of Walloon prison officers having joined the strike. At a number of prisons including Huy (Liège province), Dinant (Namur province) and Arlon (Luxembourg province) everyone has turned up for work.
As so many prison officers have joined the strike, police have been drafted in to our prisons. This morning 81 police officers are replacing striking prison officers in Flemish prisons.