Unknown Toots Thielemans number found in VRT archive
A previously unknown tune by the late jazz musician Toots Thielemans has been discovered in the music archive here at the VRT. "Painted faces" was broadcast on the radio for the first time on our classical music station Klara's 'Espresso' programme on Friday morning. The recording dates from 1980.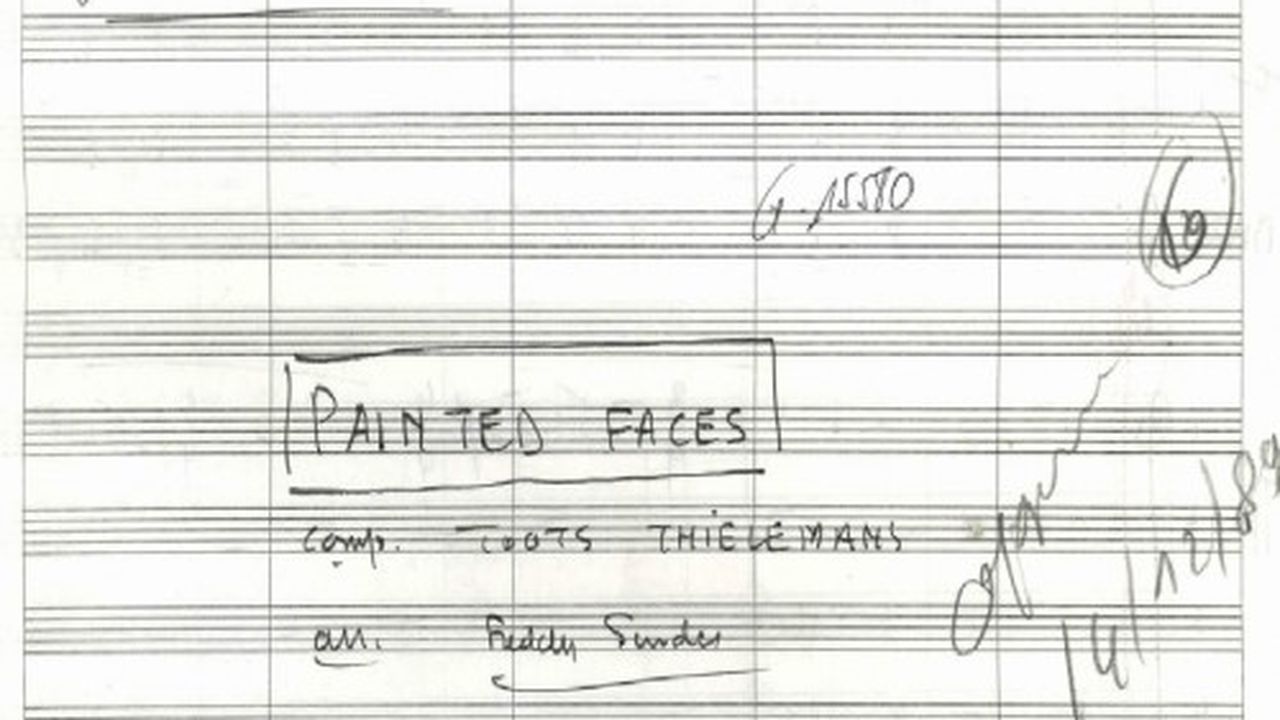 Toots Thielemans wrote the tune for what was then still the VRT. In the recording he is accompanied by the pianist Michel Herr. The recording dates back to March 1980 and was made during a concert at what is now the Flagey Arts Centre.
A couple of months later the VRT jazz orchestra played "Painted Faces" at Jazz Middelheim in an arrangement by Freddy Sunder. Nevertheless, the song was never released on record or CD.
Ben Vanderweyden of the VRT's music archive told VRT News that "It first started to ring a bell a few years ago when I played it myself at a tribute concert for Toots".
"After the concert Bruno Castellucci spoke to me. He had been Toots' drummer for many years and he had never heard it before. We checked it out and it appears that "Painted Faces" was in fact never released.
The pianist Michel Herr told VRT News that "It's a number that Toots and I only played together once or twice. I had nearly forgotten it, so it is something special.
Klara describes 'Painted faces' as "a vintage Toots-song: poetic simplicity, lightness and melancholy". Toots Thielemans died in August 2016 aged 94.