Belgium reaching out for Davis Cup quarters
The Belgian national tennis team is close to the quarter-finals of the Davis Cup. Belgium are enjoying a 2-0 bonus over Hungary after the first day. If they win Saturday's doubles, they have their ticket for the last 8.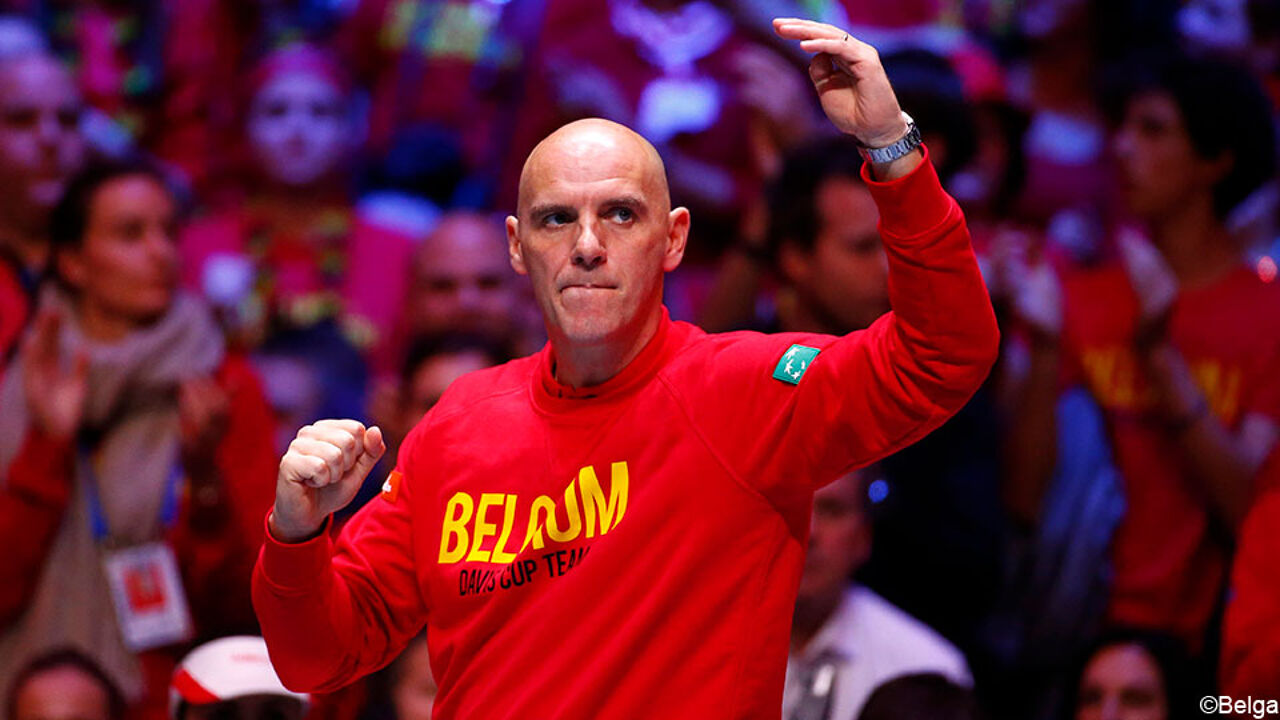 The Liège Country Hall first saw Ruben Bemelmans playing against Marton Fucsovics. Though Bemelmans (ATP-120) is ranked some 60 places below his opponent, he won the game in 4 sets: 6-4, 4-6, 7-6, 6-3.
Belgium's top ace, David Goffin, next took on a challenge from Attila Balazs. Top-10 player Goffin (ATP-7) was no match for his opponent (ATP-227) taking it in straight sets 6-4, 6-4, 6-0. Crowd favourite Goffin celebrated his 10th successive victory in the Davis Cup, taking Belgium to a 2-0 lead on the opening day.
Belgium, steered by Captain Johan Van Herck (top photo) have high ambitions again this year, after losing last year's final against France in Lille.