Third Gold for Belgium as underdog Wout Van Aert stuns everyone
Belgium's Wout Van Aert has won the men's race at the World Cyclocross Championships in Valkenburg. On a cold and snowy day in The Netherlands, Van Aert made it three in a row, but this one was probably the biggest surprise. Mathieu van der Poel, the big favourite who was poised to win the race, had a bad day on the heavy and tricky mud course, and had to be content with the bronze as Belgium's Michael Vanthourenhout grabbed the silver.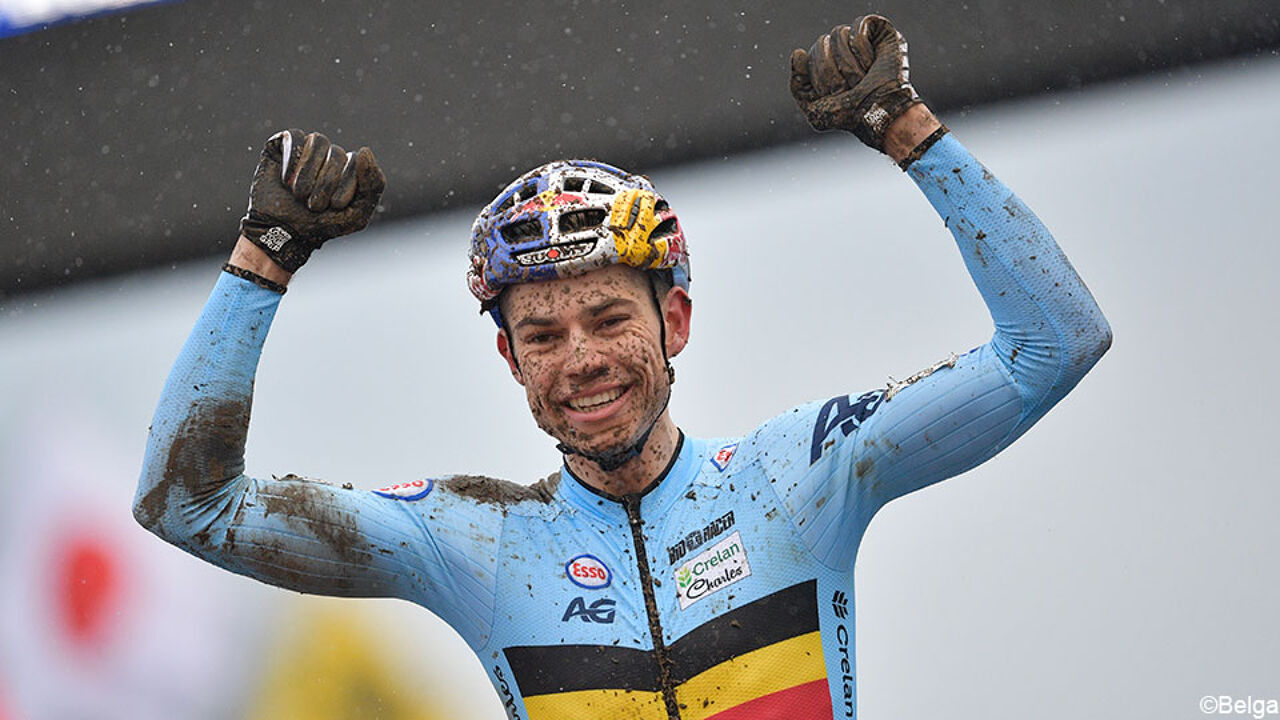 23-year-old Wout Van Aert had mostly been beaten by Mathieu van der Poel during the course of the present season. The Dutchman was therefore considered as the big race favourite. "I knew what I had to do: keep an eye on Mathieu and stay close to him in the opening lap", Van Aert confessed to reporters after the race. 
But the heavy course, hilly and muddy with a lot of running involved, proved a bonus for Van Aert. He found his pace in the second round and left Van der Poel behind, to everyone's surprise.
Van der Poel had been unlucky last year, but his hopes of wiping this out to take his first rainbow jersey, soon dashed. Van Aert built up a comfortable lead. A crash in the end could not bother him, although he said about that "it made me lose my rhythm for half a lap."
Three golden medals for Belgium
Speaking after the race, Van Aert said "this was one of the best days of my life on a bicycle. (...) Winning three consecutive times is very special. The people who did that before me, are all icons of this sport."
Traditionally a strong cyclocross nation, Belgium grasped three of the five world titles, after Sanne Cant won the women's race and with Eli Iserbyt winning the U21 race this morning. Iserbyt (20) posted back-to-back titles after last year's triumph in Heusden-Zolder.