Two injured in tower block fire
Two people have been injured in a fire in a tower block in the Marollen area of Central Brussels on Monday morning. By midday firefighters had got the fire under control. Several people that had gone onto the roof of the block in order to escape the fire were rescued by the emergency services.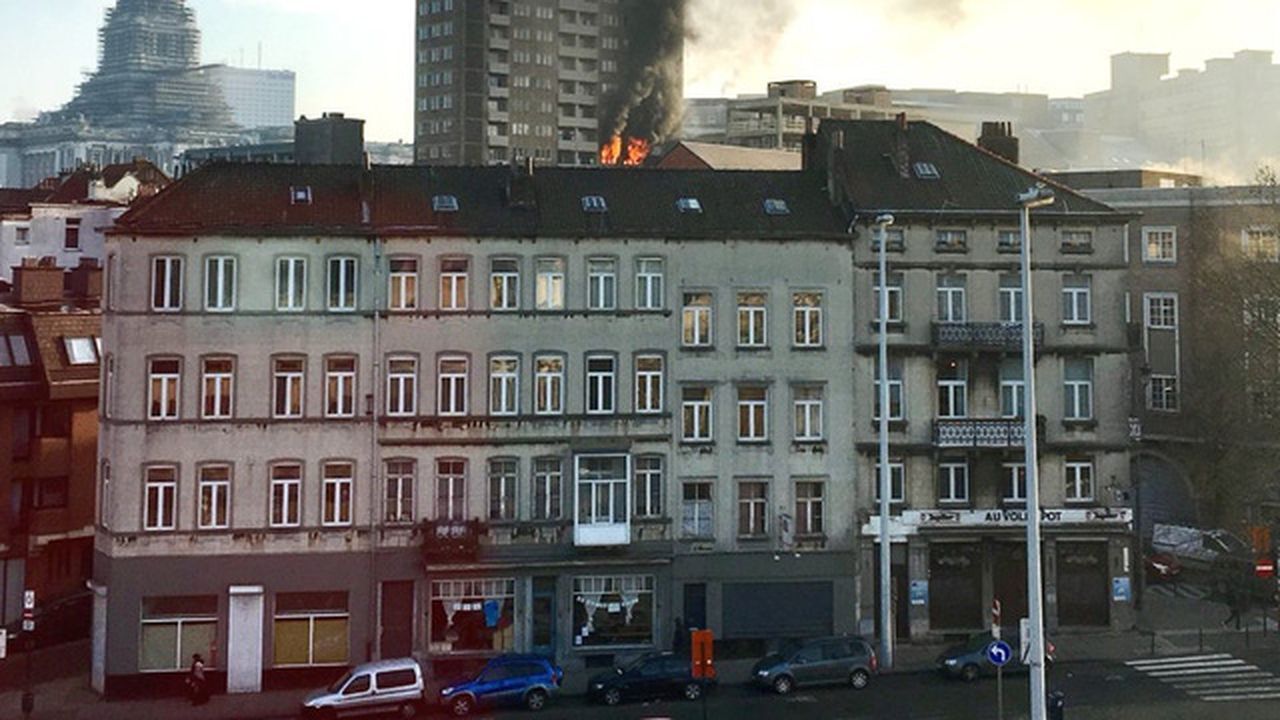 The fire broke out on the 5th floor of the social housing block. The cause has still to be confirmed. However, some residents of the block told the Brussels regional news platform Bruzz that they heard an explosion.
Images that are circulating on social media show that the fire has produced a lot of smoke.
One of the films shows residents on the roof of the building. The fire service confirm this and say that everyone that was on the roof has been brought to safety.
The fire services has got the fire under control and has evacuated everyone from the building.