Shares down on Brussel Stock Exchange
The Bel20 index of leader Belgian shares on the Brussels Stock Exchange opened 3.7% down on Tuesday morning. This follows big losses on the New York Stock Exchange on Monday Evening and the Tokyo Stock Exchange overnight.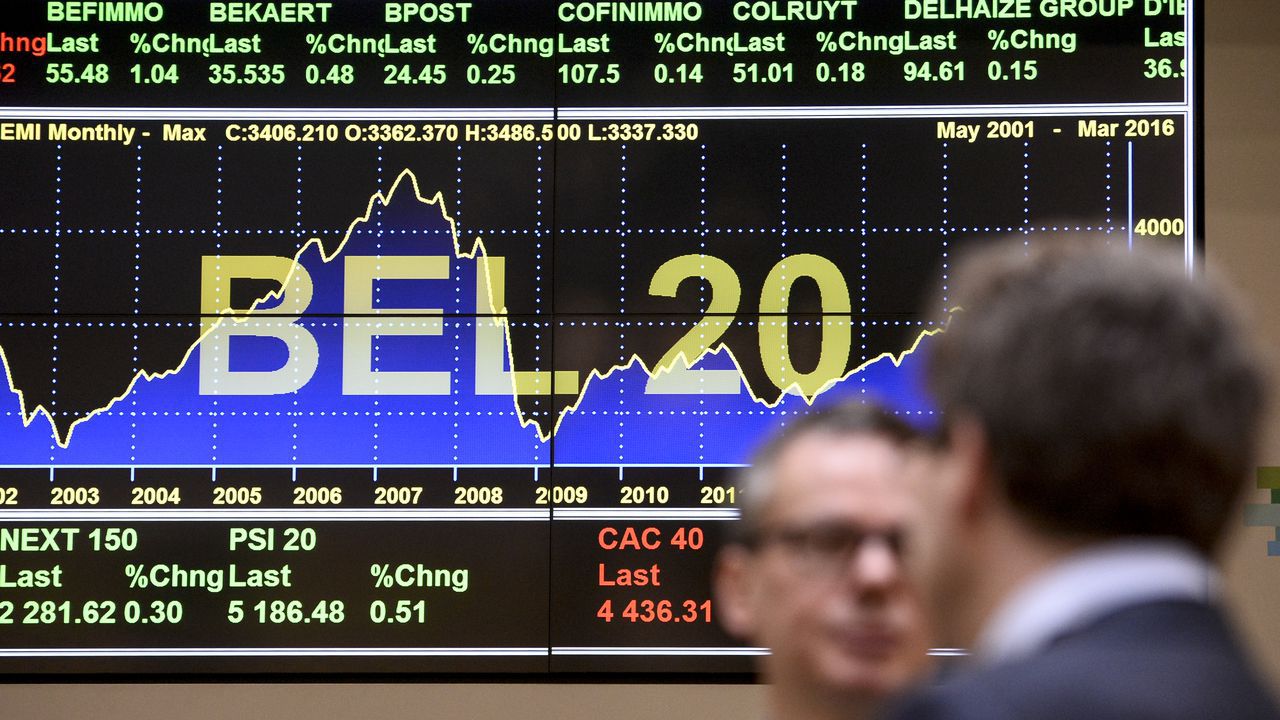 By 10:30 some of the 3.7% losses at the opening had been put right. However, the Bel20 index was still down around 1.5%.
The losses follow big falls in share prices on the American and Asian Stock Exchanges. At one stage the Dow Jones was down 6%, but rallied a little closing 4.6% down. This made Monday 5 February the worst day for shares in 6 years. Shares also suffered losses on the Asian stock exchanges.
Other European Stock Exchanges opened down. The AEX-index in Amsterdam opened 3.6% down, the DAX in Frankfurt opened 3.6% down and the CAC40 in Paris was down 3.24% on Monday's close.