Nearly sixty Flemish municipalities have issued a total ban on the use of confetti on the street. The ban is bad news for schoolchildren eager to celebrate the start of the half-term break and for carnival groups. Carnival canons, once so common in Flanders, are set to become a rare treat!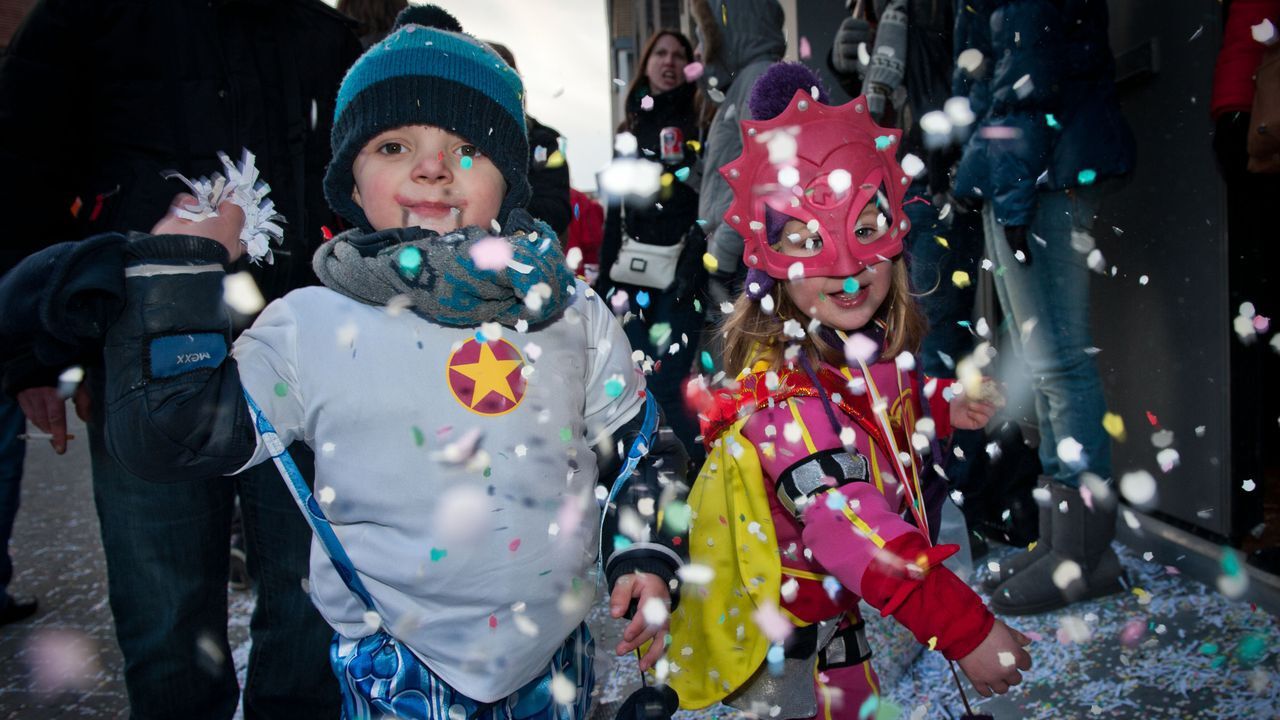 On the eve of the half-term break that signals the start of the carnival season many schools stage a parade, but in municipalities with a ban children will no longer be able to enjoy the fun of throwing confetti. The same goes for carnival groups staging parades. A fifth of our city fathers believe confetti results in litter that is difficult to clean up and bad for the environment.
Confetti is still welcome in most municipalities in West and East Flanders and Flemish Brabant. In some East Flemish municipalities like Sint-Niklaas citizens can apply for a permit that allows the use of confetti at an event. Confetti is most unwelcome in Limburg Province where 44% of municipalities impose a ban. In some towns computer confetti is specifically banned because it is hardly degradable. 19 out of the 70 municipalities in Antwerp Province ban confetti.