Death threats through the letterbox in Antwerp
A flyer entitled "Death to Informers" has been pushed through the letterbox of hundreds of Antwerpians. On the list feature the names of nine people involved in a drugs' investigation.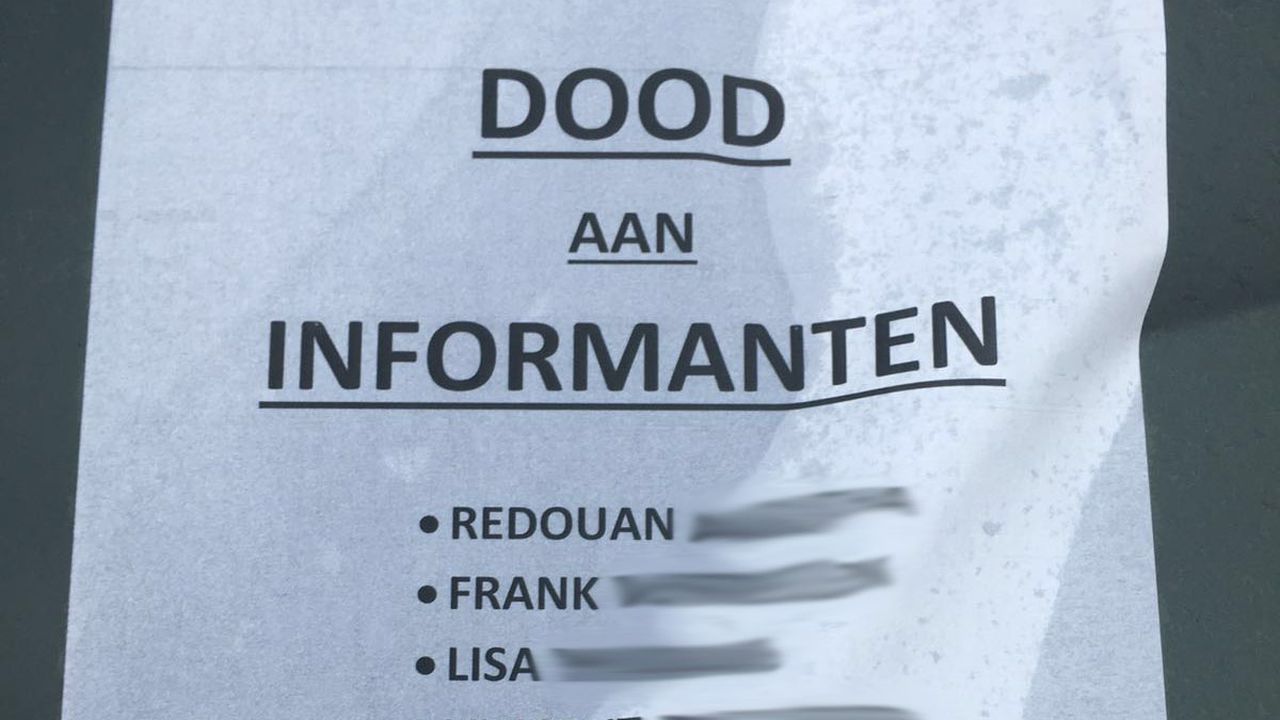 Antwerp police's Wouter Bruyns: "The flyers first appeared last weekend in Antwerp but also in Wilrijk, Borgerhout and Schoten. The list features named linked to the drug investigation centring on 'Frank the Tank'. The document claims that the nine served as police informers. 'Frank the Tank', the alias of Frank V., features on the list as well as his former girlfriend. Their lawyer says that this is not the first time that they are threatened. Jorgen Van Laer: "They've had several people at the door as well as strange letters and lugubrious objects (through the post). It's getting worse and worse. It's getting like Amsterdam."
Jorgen Van Laer intends to file a complaint with the police and is requesting extra protection for his clients.