Kursaal in Ostend, 1950's modernism by the sea
In our series "Interesting Places in Flanders", VRT News' photographer Alexander Dumarey visited the Kursaal in Ostend (West Flanders). The building that opened to the public in 1953 is one of our region's finest examples of 1950's modernist architecture.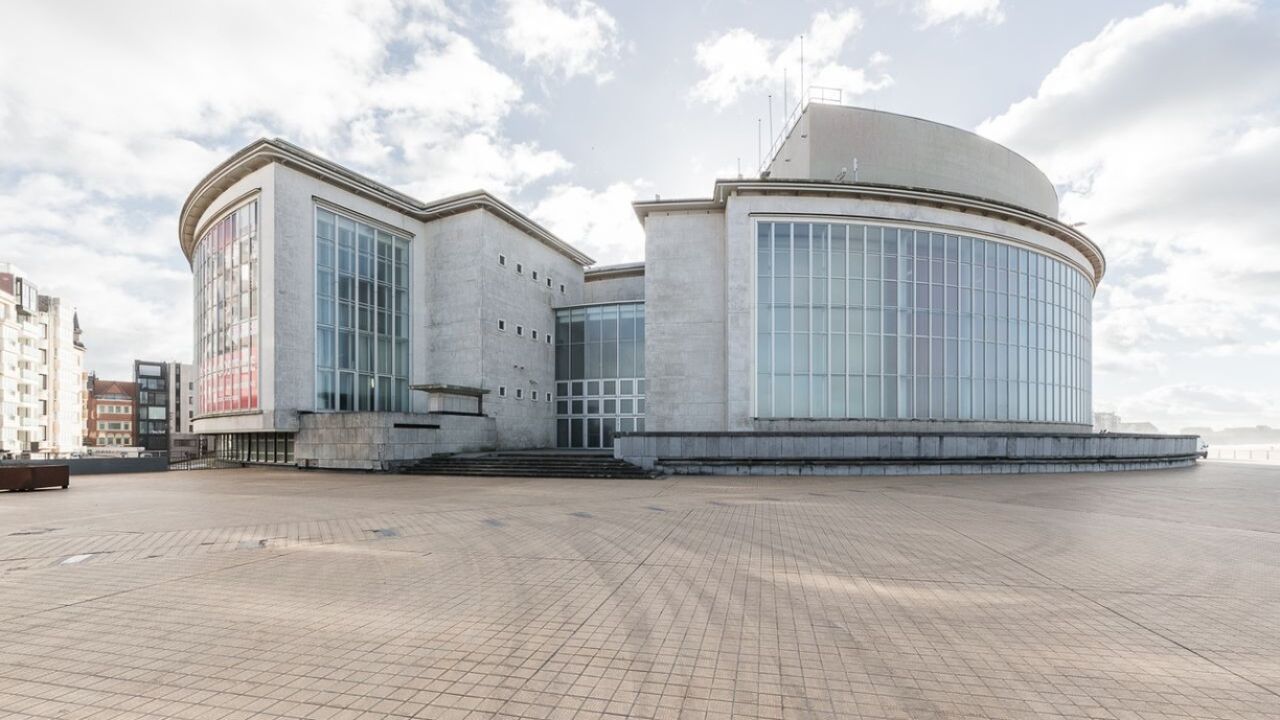 Historically a "Kursaal" is a meeting place in a seaside resort or a spa town. The first Ostend Kursaal opened in 1852. During World War II, the Germans demolished the original Kursaal that had been built in eclectic style and constructed a huge bunker for the defence of Ostend against Allied attack from the sea.
At the end of the war in 1945 architects were invited to take part in a competition for the design of a new Kursaal. The competition was won by the Antwerp architect Léon Stynen. He had already designed the casinos in the West Flemish seaside resorts of Knokke and Blankenberge.
He designed a monumental modernistic building. The Ostend Kursaal was constructed around a reinforced concrete frame. This means that many of its interior and exterior walls are not supporting walls. The glass facade on the side of the building facing the sea is one of its most striking features.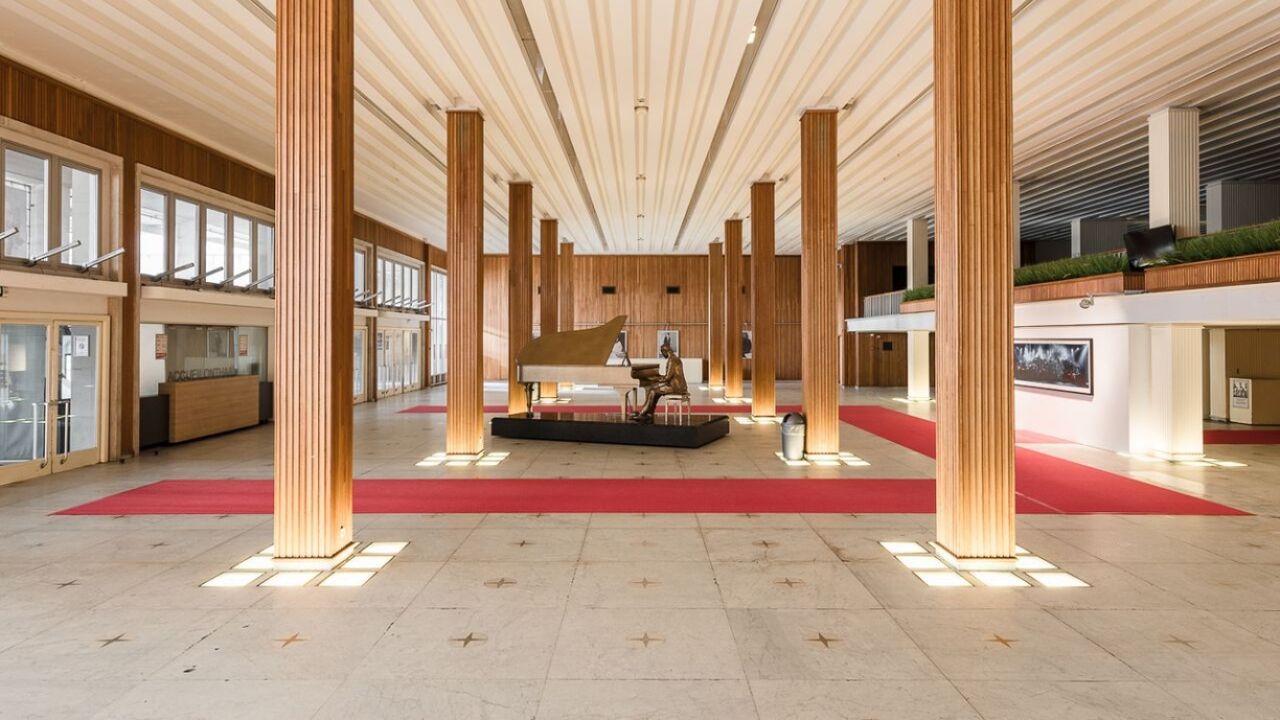 Construction got under way in 1950 and the building was opened in 1953. From the outset Léon Stynen had incorporated art into his building. There are murals by Paul Delvaux and Marc Mendelsohn, ceramic art by Pierre Caille and sculptures by Olivier Strebelle.
Work carried out on the building in the 1960's and 1970's saw a lot of Léon Steynen's original concept for the building being lost. By the end of the 1980's the building was in poor repair and there were calls for it to be demolished.
In 1994 an architectural competition was launched for the design of a new Kursaal. In 1997 a plan was considered to partially demolish the building and replace it with flats.
However, protest and much debate in the media averted this. The building became a listed monument in 1998. In 2000 a full renovation got under way, respecting what was left of Léon Stynen's original features. The work was completed in 2004.