Abdeslam fails to appear at his trial in Brussels
The trial against Salah Abdeslam and Sofien Ayari (pictured) continues in Brussels today. Abdeslam, the sole survivor of the Paris attacks, who chose to remain in his prison cell today, and his accomplice face charges in connection with a shoot-out with police in Brussels in 2016.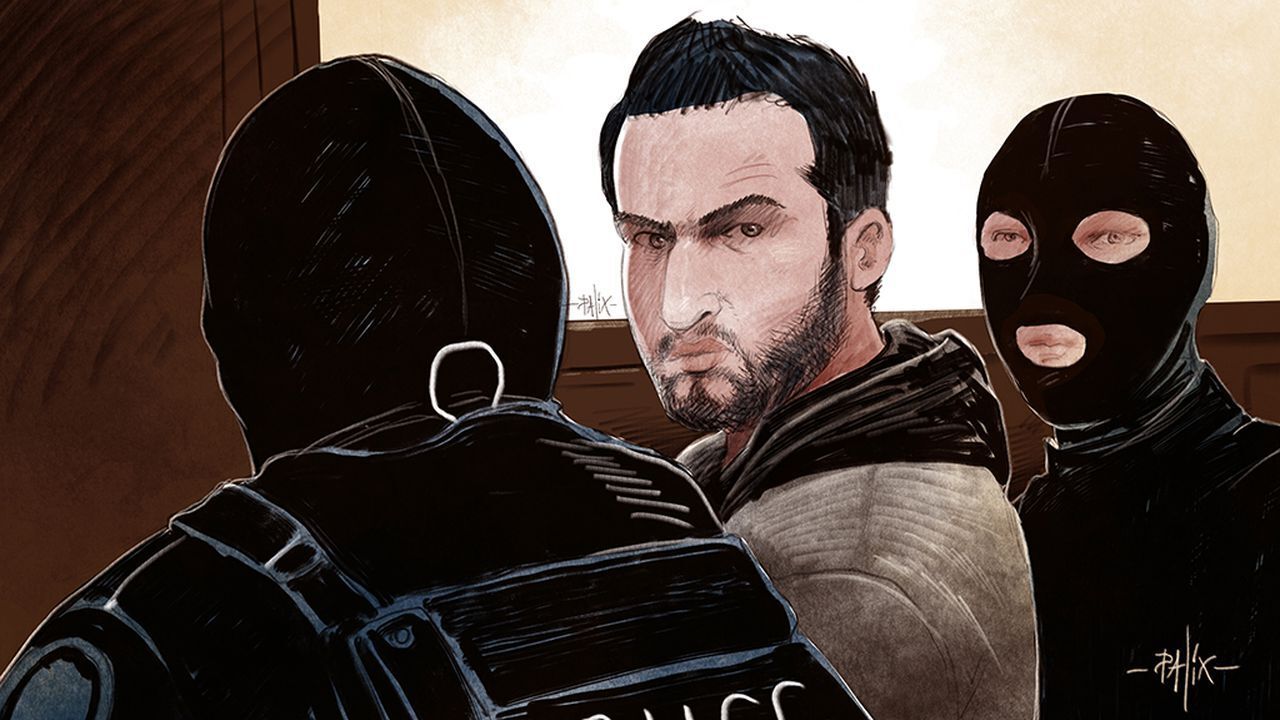 A lawyer representing Belgian police special intervention officers, who have come forward as injured parties, referred to the experiences of two of his clients, who for security reasons remain anonymous. Numbers 9 and 10 were at the front of action (at the shoot-out) in Verviers and in Vorst (Brussels). One has 22 years of experience, the other 20 years. For one of them it's over. He's unfit to work. He's been reduced to somebody who can no longer walk on his own. This is the reality of this trial."
Lawyer Tom Bauwens said he was pleased that Abdeslam had stayed in bed today: "His behaviour tires me. He's a Muslim when it suits him, a jihadist too when it suits him too. He's poking fun at our legal system, He doesn't accept our justice, but makes use of his right to remain silence and has asked his lawyer to defend him."
Salah Abdeslam's lawyer Sven Mary has called for the case against his client to be dropped due to a procedural mistake as one of the documents was drawn up in the "wrong language", a violation of Belgium's cherished language laws. Mr Mary also argues that his client did not commit a terrorist act.
Sofien Ayari's lawyer told the court that his client didn't have the intention to kill police officers and will attempt to show that there was only one gunman, Mohamed Belkaïd.