Queen Mathilde on a mission in Ghana
Queen Mathilde is on a two-day working visit to Ghana. The queen is eager to learn how this African country is reaching the United Nations' sustainable development goals that should be met by 2030. Queen Mathilde is one of 17 sustainable development ambassadors worldwide.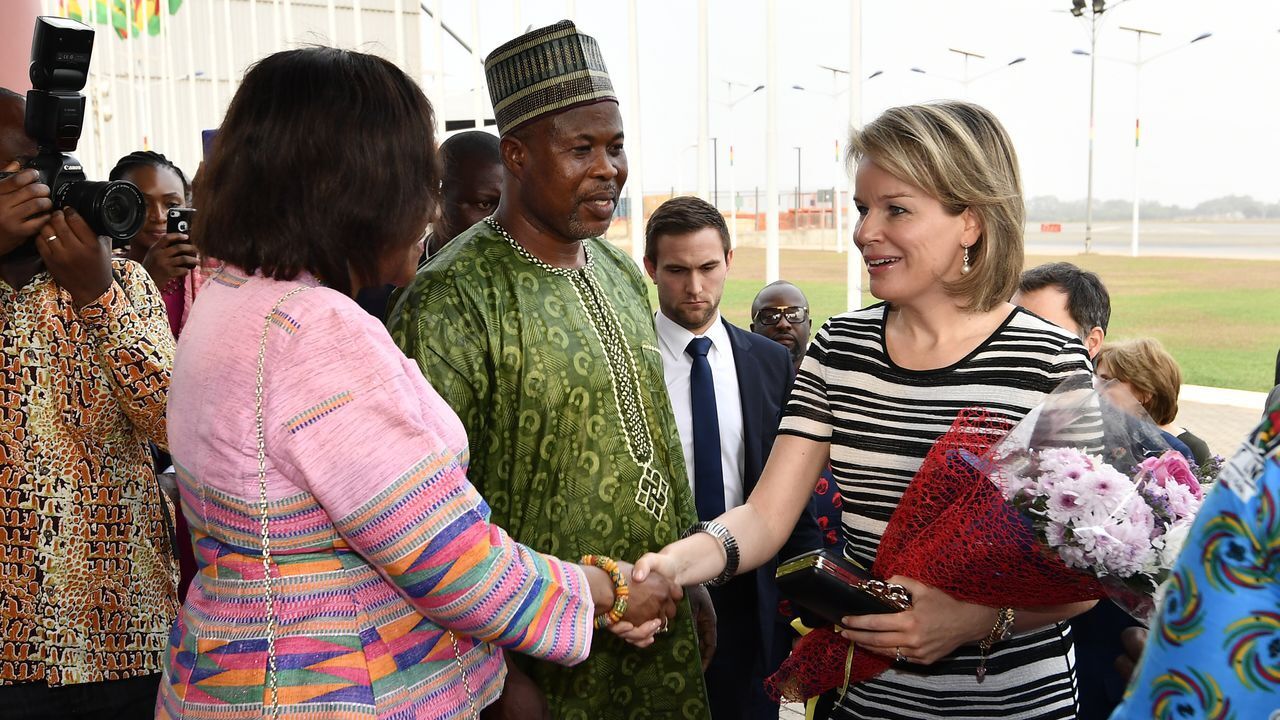 This is the first time that the Queen of the Belgians is visiting this West African nation. Queen Mathilde is seeing eight projects centring on equality between men and women, education and health care. International development minister Alexander De Croo, who is accompanying the queen, cites Ghana as an example in Africa: "They have a president, Akufo-Addo, who is particularly clear when it comes to human rights and who has achieved great strides in equality of men and women. In relation to democracy Ghana is also an example for Africa."
With a population of nearly 28 million Ghana is eight times the size of Belgium. Ghana is an important trading partner for Belgium. It exports gold, petroleum and cocoa. Main Ghanaian imports to Belgium are cocoa and fruit. Belgium doesn't provide any development aid or help any ngo's active in the country as Ghana has now become a middle income nation.
Belgium co-operates alongside Ghana in several UN organisations: UN Women, UNICEF, and UNFPA. It also invests in two Ghanaian businesses via Bio-Invest, the Belgian Investment Company for Developing Nations.
Queen Mathilde travelled to Ghana on a scheduled flight without King Filip.