Record number of vacancies as labour market tightens further
Last month the Flemish employment agency VDAB had 41,303 job vacancies on its books. This is the highest figure since the agency started to collect such figures way back in 1999.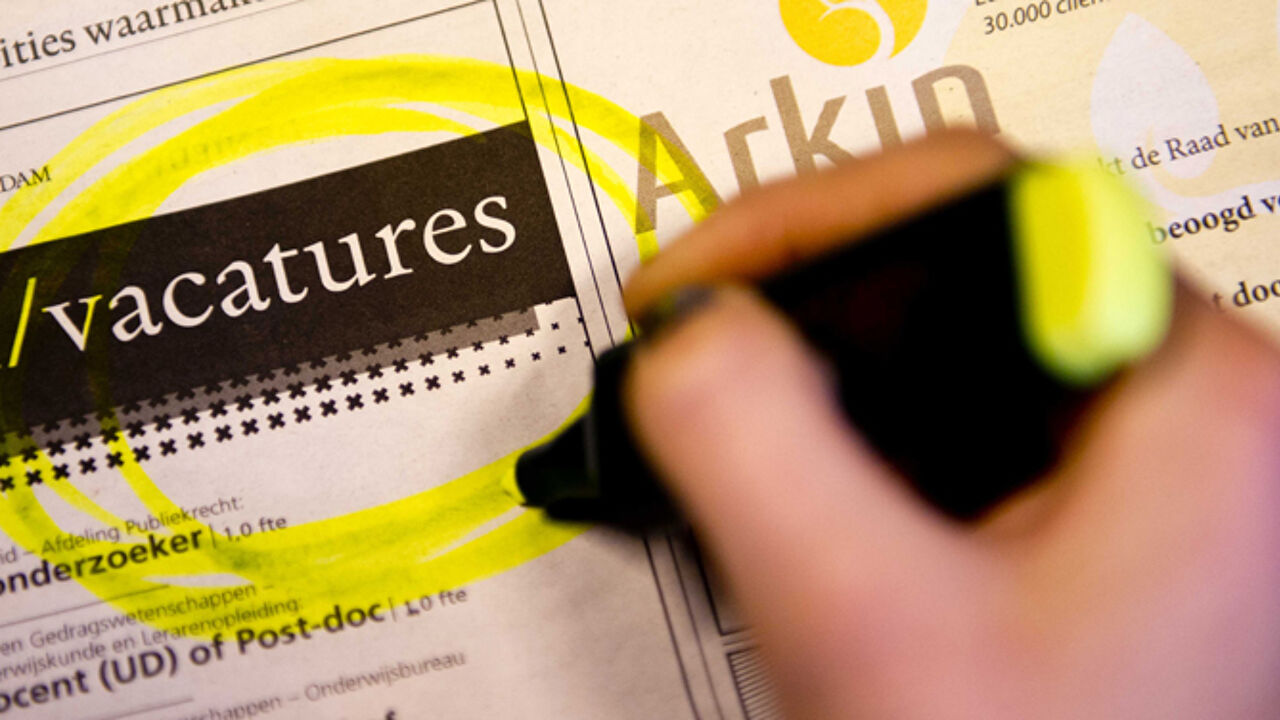 In January alone the VDAB received word about over 25,000 job vacancies. The figure was over 17% up on the year. Over the past year the VDAB was informed of over 261,000 job vacancies - up 13.7% on the year. The number of job seekers has fallen to an all-time low.
It's above all in the industrial sector that demand for staff has risen. The rise is being linked to the upturn in the Belgian economy. Businesses are experiencing more trouble recruiting suitable staff. The VDAB expects the Flemish labour market to tighten further, especially for trained technicians of which there is already a shortage.
At present 72% of the active population, a term that excludes children and seniors, is at work. Employers hope that more can be done to entice people to join the labour market and suggest people who retire early, the long term ill and people from the ethnic minorities could fill new jobs.