New Zealand honours Great War dead at Zonnebeke
On behalf of the people of New Zealand defence minister Ron Mark on Wednesday paid tribute to the country's war dead at the New Buttes British Cemetery in Zonnebeke in Flanders' Fields. It was exactly a hundred years ago on St Valentine's Day that New Zealander P.J. Jory was killed on the western front.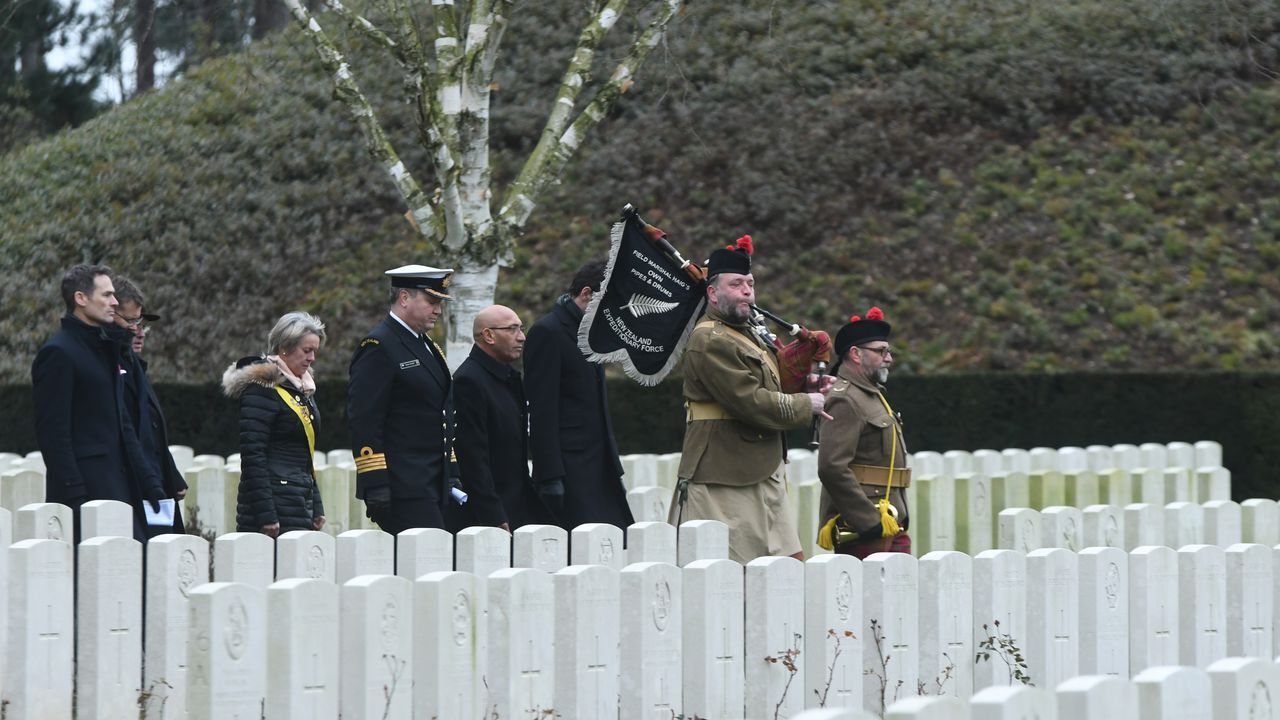 Soldier P.J. Jory died in uncertain circumstances during fighting outside Ieper on St Valentine's Day 1918. His name is one of 400 New Zealanders honoured on a memorial to the missing at the New Buttes Great War cemetery in Zonnebeke.
During a short ceremony defence minister Ron Mark laid a wreath before attending the Last Post ceremony at the Menin Gate in Ieper.