Sint-Truiden beat lacklustre Anderlecht
In Friday evening's first First Division match of the weekend the Belgian Champions Sporting Anderlecht were beat 1-0 by Sint-Truiden. Anderlecht could slip down to 4th place in the league if AA Gent win this weekend. The result keeps Sint-Truiden's Play-off I hopes alive.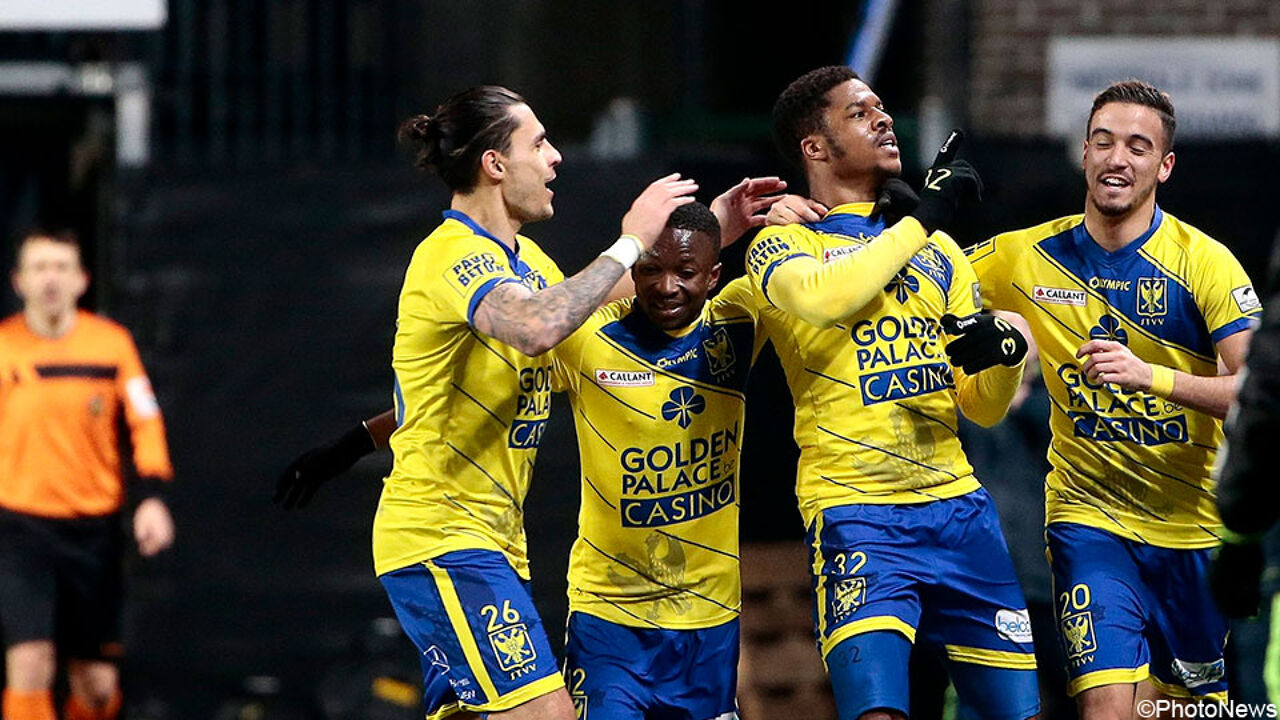 With Dedoncker and Kums out the Anderlecht Coach Hein Vanhaezebrouck had to be creative. Morioka remained on the bench, while Gerkens and Lokonga formed Anderlecht's creative midfield duo. Teodorczyk was sent up front.
This botched together team failed to produce anything in the way of good football. Gerkens tried to step into Kums shoes, but was unable to make much of an impression.
The match was stopped for 10 minutes after Anderlecht fans lit smoke bombs and fireworks in the visitors' stand.
The unexpected break didn't do Anderlecht any good. While the visitors remained impotent, Sint-Truiden went on the offensive.
Akpom's goal for Sint-Truiden on 31 minutes was a great individual effort. One of Anderlecht's few chances fell to Bruno.
Sint-Truiden were awarded a penalty just before half time. However, Akpom's spot kick was saved by Sels and the score remained 1-0.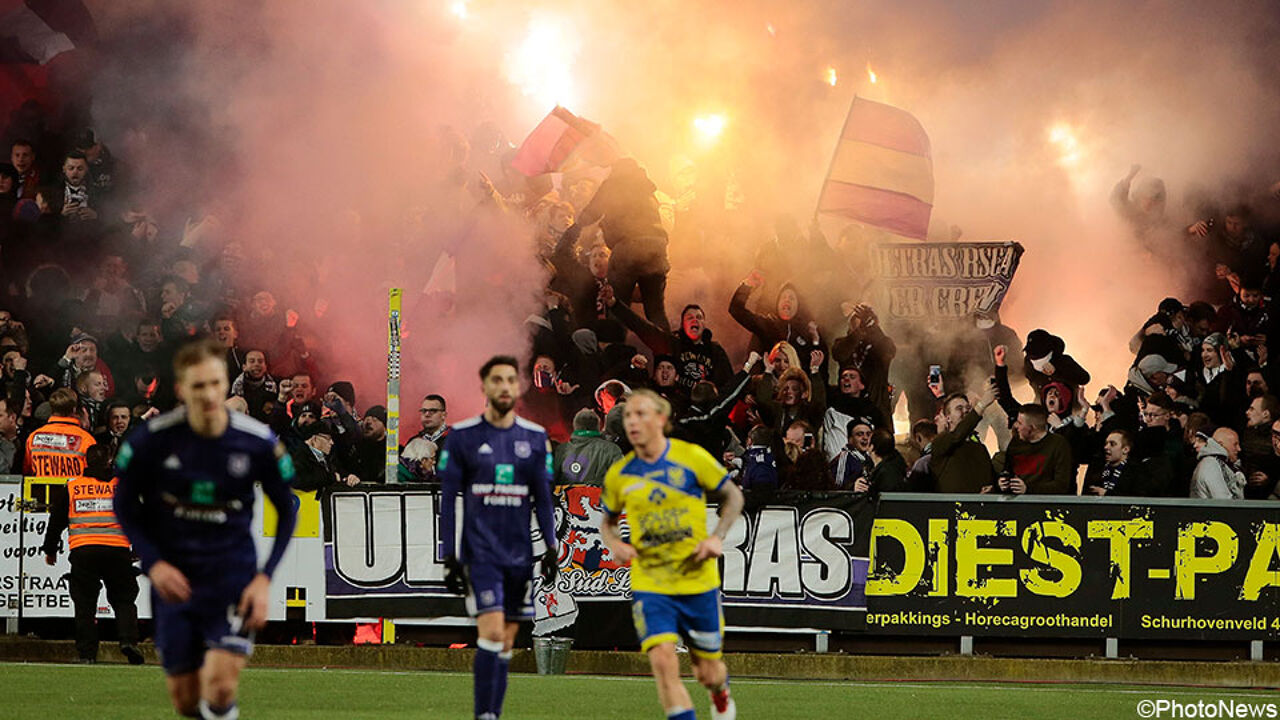 Youngsters fail to turn the tide
The second half saw a lacklustre Anderlecht fail to create much in the way of chances.

The young substitutes Mohammed Dauda and Alexis Saelemaekers were unable to turn the tide. Legear came close to making it 2-0. The result leave Anderlecht with just 3 points from their last five games.
Last season's league champions are third with 46 points from 27 games. Sint-Truiden are 9th and have 36 points.