Brexit negotiator hopes for seat on Ghent City Council
The former Prime Belgian Minister Guy Verhofstadt (Flemish liberal) has said that if elected he will take his seat on the municipal council in his home city of Ghent. Mr Verhofstadt will be the final candidate on the liberals' electoral list for the municipal elections on 14 October.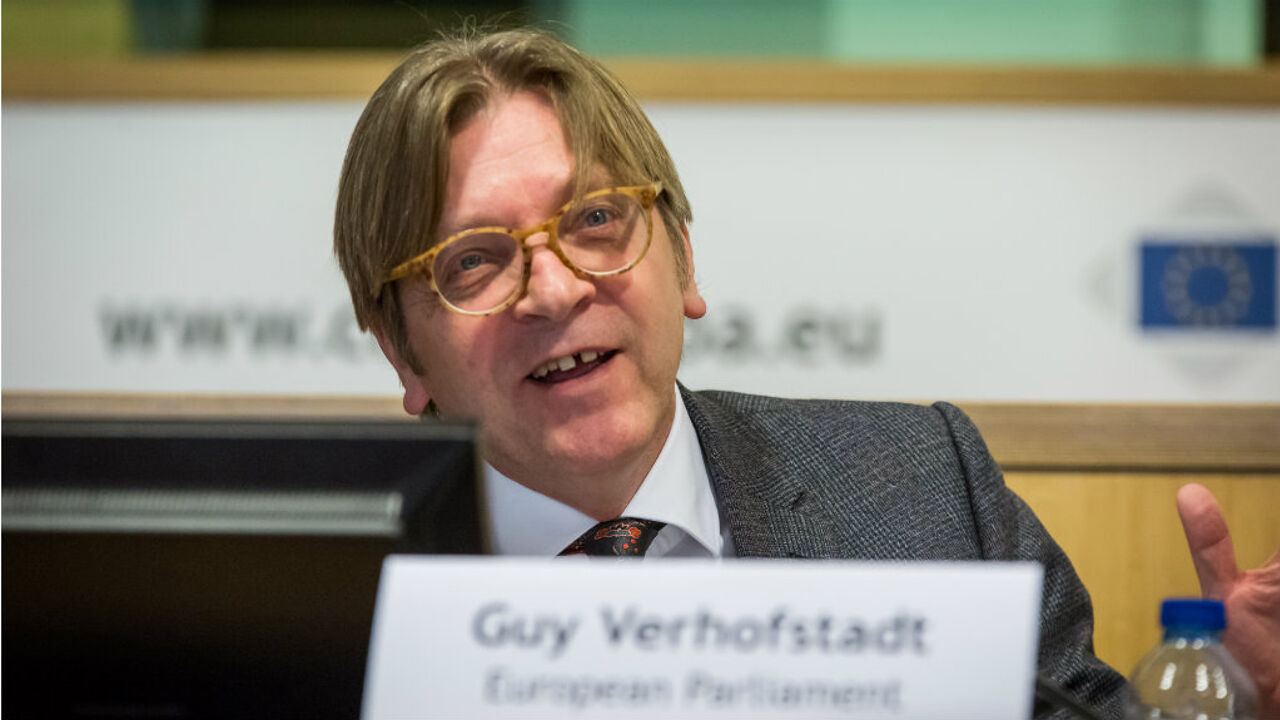 Mr Verhofstadt is the Liberal Group Leader in the European Parliament and a member of the EU's Brexit negotiating team. The Ghent City Alderman Mathias De Clercq will head the liberal list.
Last month Mr Verhofstadt announced that, as at the last local elections in 2012, he was to stand as a candidate for election to Ghent City Council in the municipal elections this coming October.
Despite being elected to the council in 2012, Mr Verhofstadt didn't take his seat. However, he has said in an interview with the daily 'De Zondag' that he could take his seat this time around "providing that I get a good score and that the people of Ghent want me".
Mr Verhofstadt is keen to stress that in the first instance he is standing in order to lend his support to the local liberal figure head Mathias De Clercq who has clear ambitions to succeed the incumbent Daniël Termont (socialist) as Mayor.
"There has been a positive evolution in the city over the past 20 years under purple (coalition of socialists and liberals). However, the time has now come for a new Mayor, a young and enthusiastic person such as Mathias."
Like Mr De Clercq, Mr Verhofstadt doesn't rule out a coalition with the Flemish nationalist party N-VA in Ghent. "Mathias is keeping all options open." However, there is some reservation as N-VA has gone through some difficult times in the East Flemish in recent months. "N-VA is already on its third head of list in a short time", Mr Verhofstadt told 'De Zondag'.
 
Meanwhile, in Europe
Mr Verhofstadt's core business remains Europe. He is the Liberal Group Leader in the European Parliament and is the parliament's Brexit negotiator.
"The rights of the three million Europeans that work in the UK and the one and a half million British nationals that work in Europe are our main concern. They should be allowed to be disadvantaged by the Brexit".

Mr Verhofstadt added that Brexit isn't necessarily irreversible. "I think that a new generation of British politicians will try a re-join the EU in 10 or 15 years".
Despite, being nearly 65, Mr Verhofstadt isn't considering retiring just yet. He told 'De Zondag' that he will more than likely be a candidate at next year's European Elections.