Spoils shared in AA Gent – KV Mechelen
KV Mechelen gained a valuable point in their battle against relegation with a 2-2 draw away at AA Gent on Sunday afternoon. The result also means that AA Gent have missed out on the opportunity to move up to third place in the table.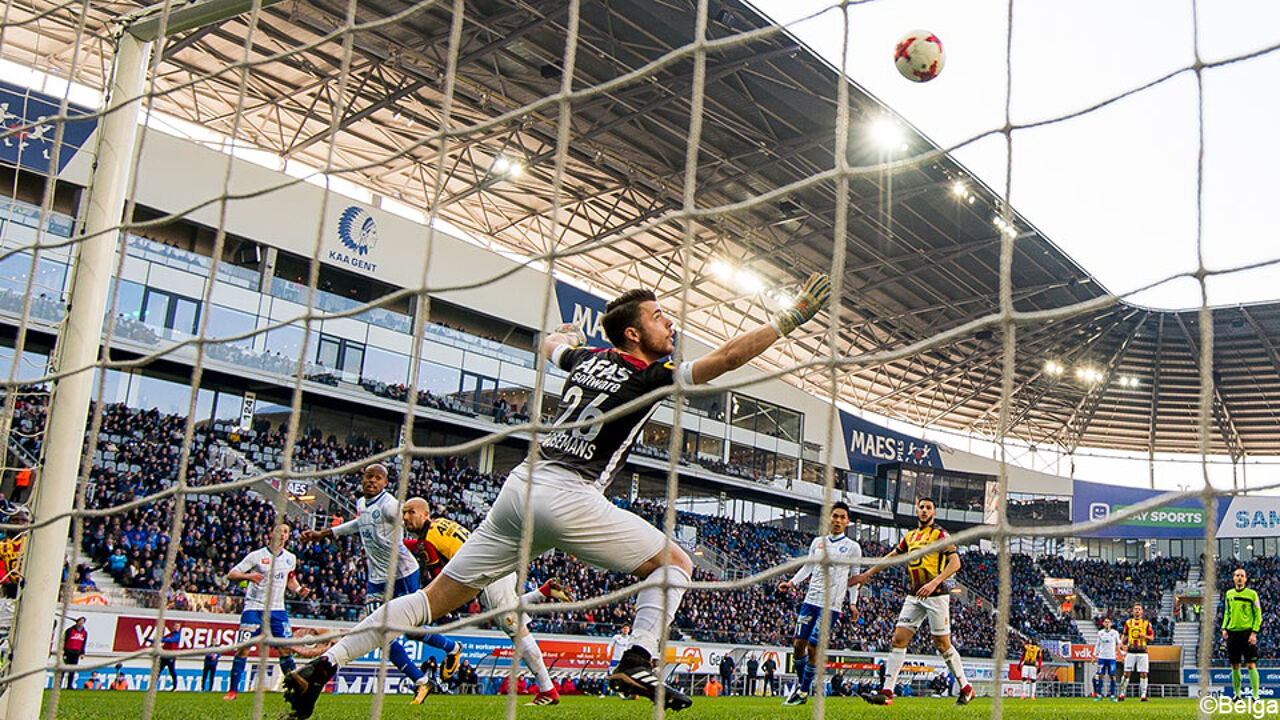 KV Mechelen got off to a flying start. In the first minute the former AA Gent player Matthys gave the Buffaloes a taste of what was to come. Just a minute later Tainmont found the back of the net and it was 1-0 to KV Mechelen.
An out of sorts AA Gent was unable to respond. The home side's lacklustre performance was punished still further when Rits put KV Mechelen 2-0 up on 19 minutes.
AA Gent remained vulnerable in the back on the flank defenders Machado and Foket. AA Gent's only chance of the fell to Janga.
 
AA Gents came back in the second half
The AA Gent Coach Yves Vanderhaeghe brought in Tsjakvetadze for Machado at the start of the second half. This served to speed up the Buffaloes' game and ensure that AA Gent were more of a threat up front.
AA Genk pushed forward and their efforts were rewarded when Janga pulled one back on 57 minutes. The home side turned up the heat and the KV Mechelen goal was put under siege. It was third time lucky for Jaremtsjoek as he scored AA Gent's equaliser on 72 minutes.
The Buffaloes went flat out for victory Tsjakvetadze had a great chance to score the winning goal but was denied by Coosemans.
Just as KV Mechelen appeared to be lambs for the slaughter Cocalic got a chance to score a winning goal for the visitors. However, it was not to be.
AA Gent Jaremtsjoek (photo) found the back of the net in the closing stages of the game. His goal was annulled for off-side. AA Gent remain 4th with 44 points from 27 games. KV Mechelen are 15th with 23 points, 2 points more than the bottom club KAS Eupen.