Club Brugge fan pays fine in buckets of euro cent coins
The good people of Bruges are well-known across Flanders for their particular sense of humour and for Club Brugge supporters this is no different. A 25-year-old fan, who had to pay a fine, stepped to a bailiff equipped with three buckets of euro cent coins.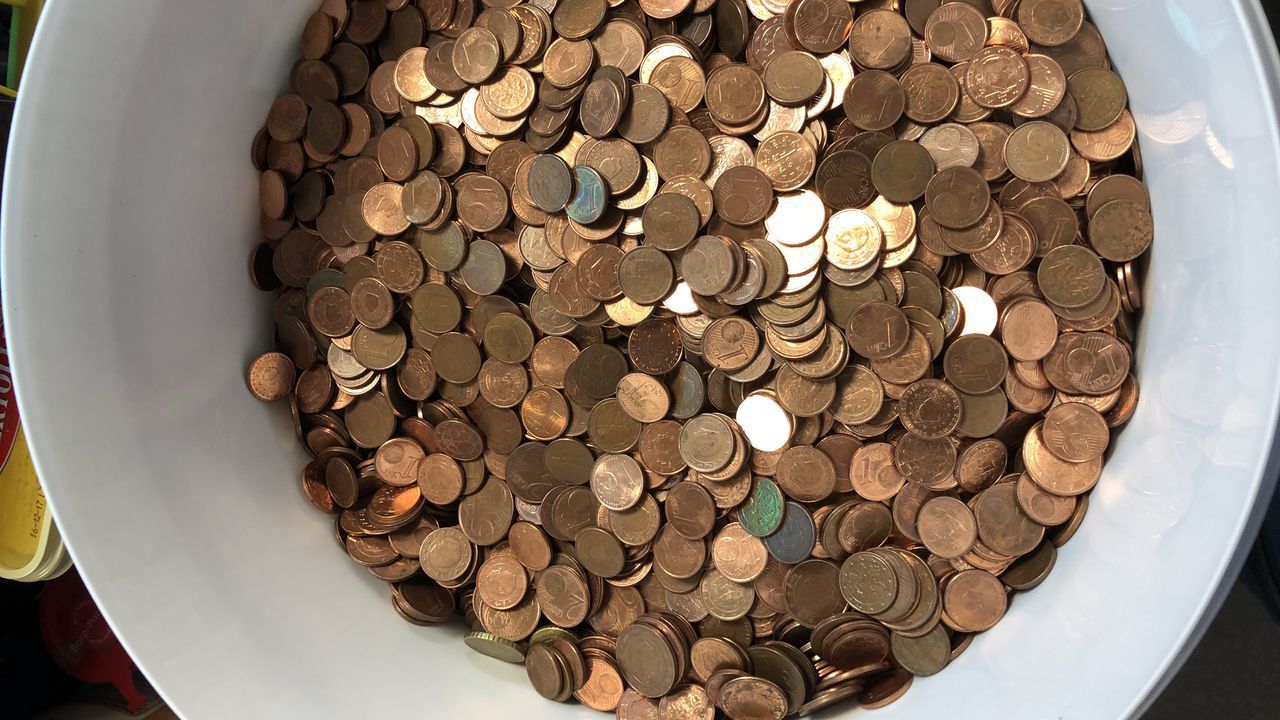 4,732.67 euros, this was the fine that a Club Brugge supporter had to pay after a brawl with rival Cercle Brugge supporters. The culprit, an inhabitant of Torhout, was so incensed he decided to pay the entire fine in euro cent coins: "I had to do two banks to get hold of the coins. It took me quite a while to unwrap the rolls of coins, but it addressed all my frustrations.
The bailiff contacted by the football fan couldn't believe his eyes. He'd never experienced something like this before! The three buckets weighed over twenty kilos.
It was in August 2014 that the Club fan came to blows with Cercle supporters. The fan was arrested and detained. A police report claimed he had hit out at the rival supporters and smashed a windscreen. After three court cases he was finally fined and banned from the Jan Breydel Stadium.