25 injured as bus and tram collide in Antwerp
25 people have been injured in an accident involving a bus and a tram in the Antwerp district of Deurne. The accident happened at around 7:30am on Tuesday morning.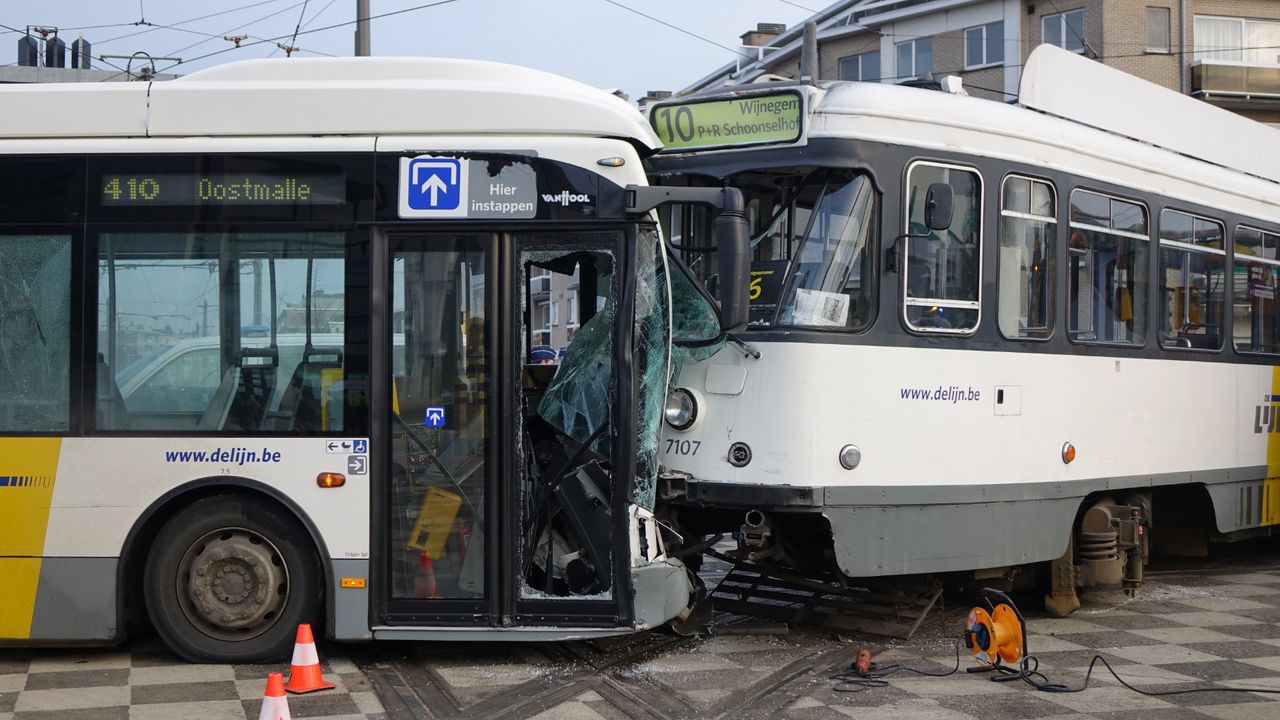 A tram was involved in a head on collision with an articulated bus. Around 25 people were slightly injured.
The accident happened at the junction of the August Vandeweilelei and the Ruggeveldlaan. For an as yet unclear reason the tram took a left turn.
The bus driver saw the tram too late and crashed head on into it. The bus driver was trapped in his cab and had to be freed. Around 25 passengers were injured.
There were large traffic jams in the immediate aftermath of the accident.