New campaign to dissuade students from excess drinking
The City of Leuven has joined forces with Leuven University and the Federation of Student Fraternities LOKO in launching a new campaign designed at deterring students in the city from excess drinking. On Thursday the Alderwoman responsible for Students Bieke Verlinden (socialist) the Deputy Vice-Chancellor of the Catholic University of Leuven Chantal Van Audenhove and the Chairman of the Federation of Student Fraternities (LOKO) Pieterjan Vaneerdeweg joined ambulance crews from the Leuven Fire Service on a shift spent dealing with issues caused by excess drinking.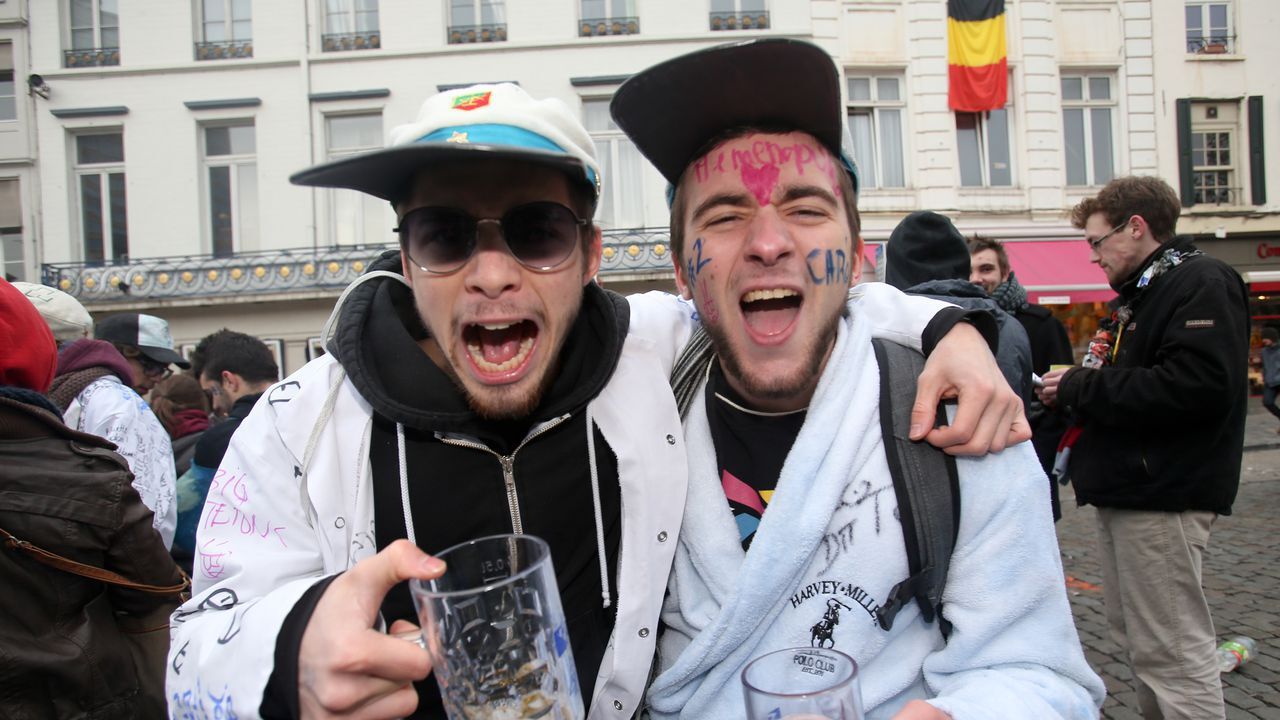 It was their intention to raise awareness among students of the dangers of binge drinking.
The Leuven Fire Service has expressed serious concerns about the growing number of call outs its ambulance crews are getting to deal with the consequences of excess drinking.
Station Commander Bart Gijzen told VRT News that: "We have attended many such call outs in recent years. The fact that we are called out is not only due to the amount of alcohol that has been consumed. People that are as drunk as lords are being left behind on the streets more often. We have the impression that friends looked after eachother better in the past".
"With this awareness campaign we want to make students aware that it is not ok that you get so drunk that you don't know where you are and without realising it you end up at someone else's digs. We call on students to look after each other and to help each other in such circumstances", the Chairman of Loko Pieterjan Vaneerdewegh told VRT News.
Worrying statistics
Statistics from the Leuven Local Police Service confirm that issues connected to excess drinking are on the rise. The number of crime reports drafted for alcohol-related offences rose from 728 in 2013 to 1,045 in 2017.
Last year 862 crime reports were drafted for drunkenness in a public place and 183 for those caught breaking a local bi-law banning the consumption of alcohol on the public high way.
The increase in the number crime reports is linked to an increase in the number of police operation on Thursday nights (when students hit the town) and at weekends.