Anderlecht back in 3rd place after 5-3 win
Sporting Anderlecht have moved back up to 3rd place in the Belgian First Division after a 5-3 home win against Excel Mouscron. It was the reigning champions' first victory in 6 games. The Club's new Chairman Marc Coucke watched the match alongside the incumbent Chairman Roger Vandenstock.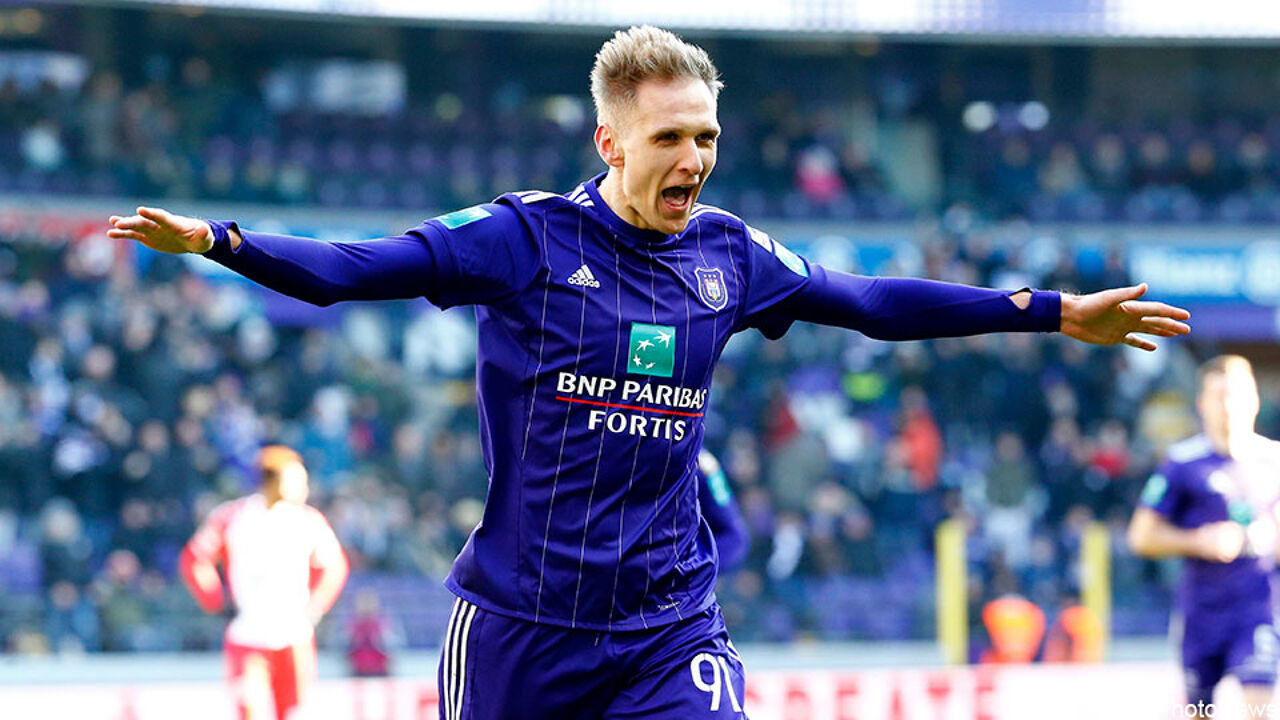 Anderlecht were leading 4-0 at one stage after goals from Morloka at on 26 minutes and 3 goals from Teodorczyk. The first came from the penalty spot in the second minute of first half stoppage time.
The second goal from the Pole came on 57 minutes and his third goal of the match came 4 minutes later. Excel Mouscron showed plenty of fighting spirit though and goals from Anwoniyi on 72 minutes, Van Durmen on 72 minutes and Mezague on 80 minutes saw them mount a spectacular comeback.
However, it was not to be and Morloka's 2nd and Sporting Anderlecht's 5th goal of the afternoon in the second minute of stoppage time meant that it was over and out for Excel Mouscron.
The result leaves Sporting Anderlecht 3rd in the table with 49 points from 28 games. Excel Mouscron is 13th with 30 points.