Get your thermals out, it's going to get even colder
The cold snap is not over yet by a long chalk. Over the next few days temperatures are set to fall yet further. Today will be mainly sunny, but colder than in recent days. Top temperatures won't get above -4°C on the High Fens in the east of Liège Province and +1°C in Flanders. The Royal Metrological Institute (KMI) forecasts a clear night with minimum temperatures of -5°C in the west of the country and -12°C in the Ardennes.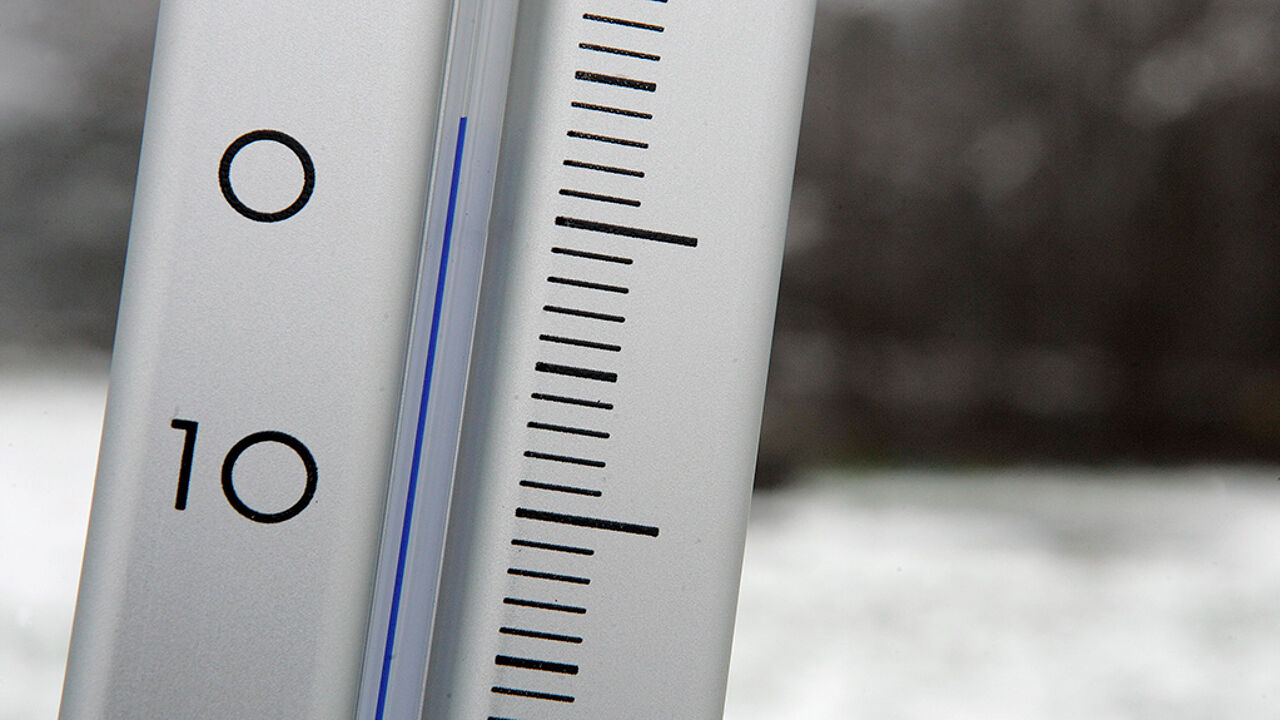 Monday will start off sunny, but will gradually cloud over as the day goes on. A few flurries of snow can't be ruled out in the Ardennes. Temperatures in Flanders will hardly get above freezing, while in Wallonia the area south of the Rivers Sambre and Meuse can expect maximum temperatures of between -1°C and -6°C.
The moderate to strong north-easterly wind with speeds reaching 50 km/h will serve to make the temperatures feel even colder.
Weather code orange will be in force on Monday in the whole country.
The warning is issued when temperature will be between -5°C and -1°C for at least 3 consecutive days. The KMI advises taking measures to protect people, animals and plants against the cold and to ensure that water pipes and taps don't freeze.
On Tuesday too we can expect sunny spells with scattered snow showers. During the day temperatures in Flanders and the north of Wallonia won't get above freezing. In the Ardennes maximum temperatures will be between -1°C and -4°C.
From Wednesday it will become sunnier, but temperatures will remain below freezing in the whole country.
On Thursday there will be cloud. However it is expected to remain dry with temperatures remaining below freezing with a cold east to north-easterly wind.
Snow is forecast on Friday.