More cities join Etterbeek to adopt "homeless arrest permit" for police
The blistering cold is urging cities and municipalities to take strict rules to protect homeless people. Homeless refusing to go to special night shelter, can be arrested by police.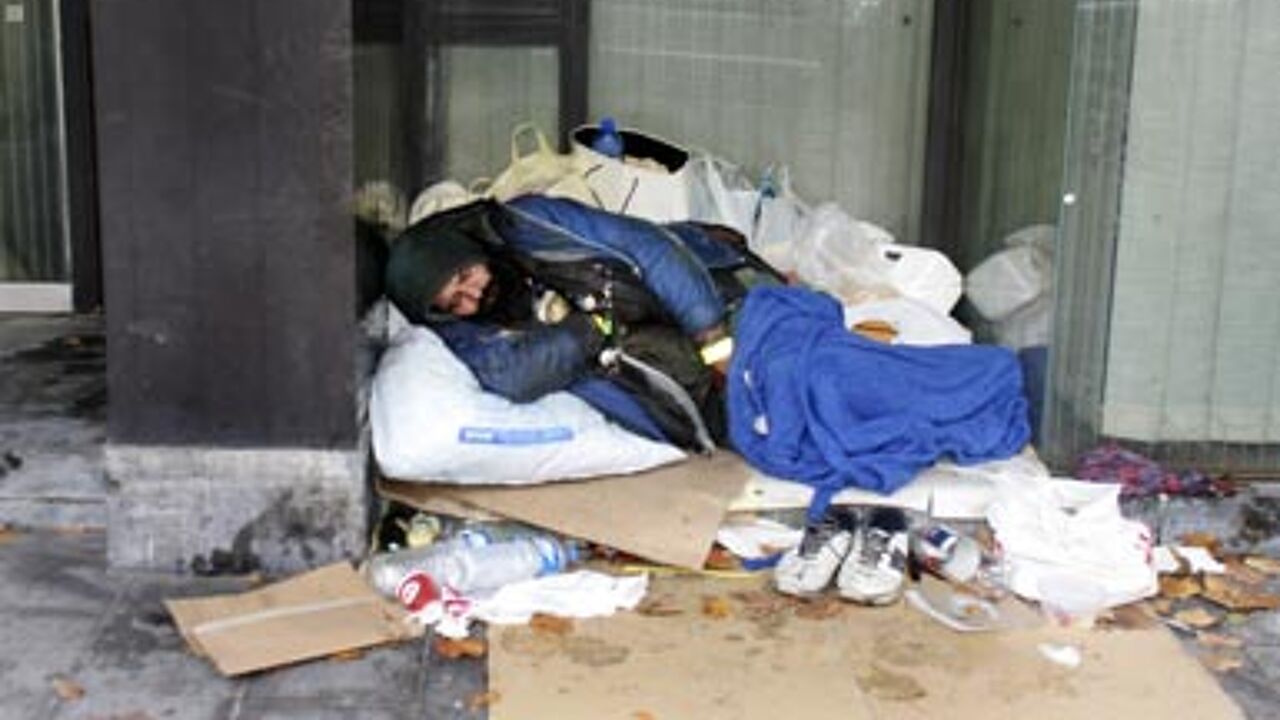 Etterbeek was the first to introduce the measure, and it was followed by Brussels, Charleroi and now also Verviers. Mayor Muriel Targnion said late yesterday that several homeless in her city refused to go to the night shelter.
"This is why I ordered police to stage extra patrols during the next 3 nights, as we expect temperatures to drop to -12° Celsius (30 Fahrenheit, last night, red.) This will be -8°C on Tuesday night and -5°C on Wednesday night. People wanting to sleep outside, should be apprehended by police." Earlier, Etterbeek announced that 10 homeless had been in this case.
Brussels has enough beds left
The city of Brussels still has enough beds to offer night shelter to the homeless. 170 places were created last Friday, on top of the permanent 1,300 beds for winter shelter in Brussels.