Former De Lijn bus spotted in Syria
At the edge of the Syrian capital Damascus number of busses are waiting for the all clear to go and pick up hundreds of civilians from the besieged rebel enclave of Eastern Ghouta. One of the buses is a Van Hool bus that used to be in service with the Flemish public transport company De Lijn.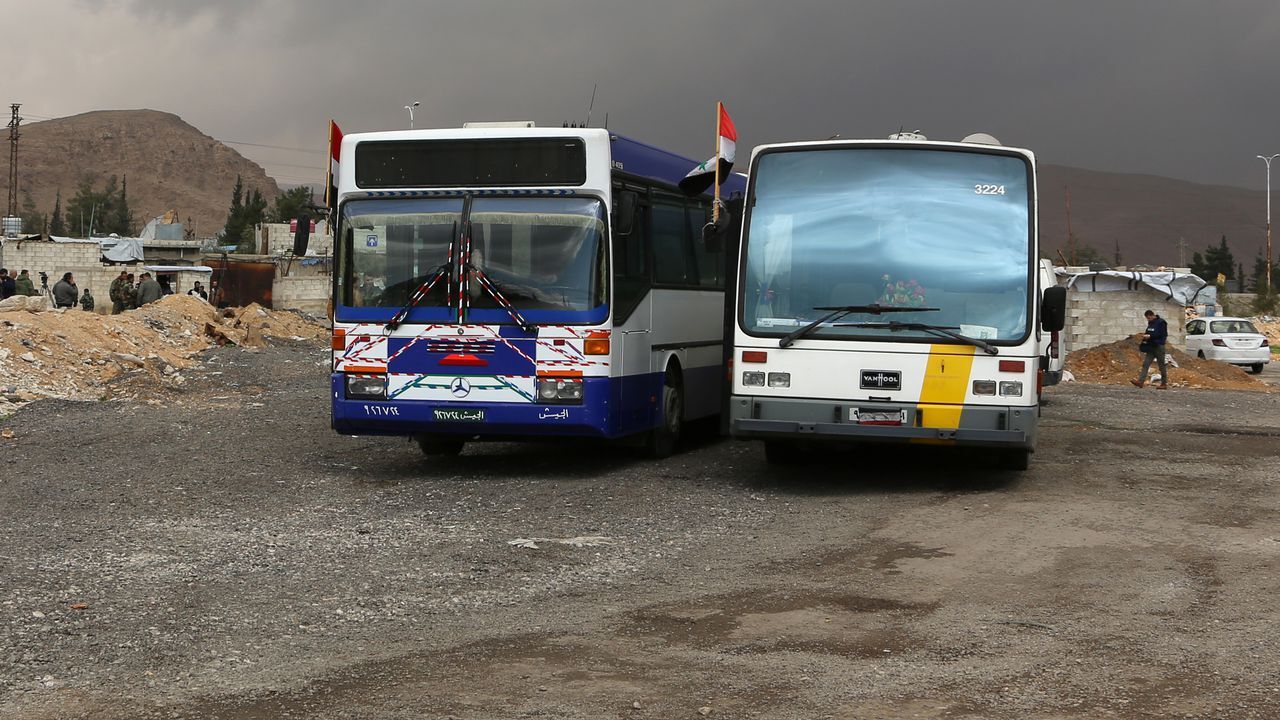 None of the busses has yet been able to leave for Eastern Ghouta. Despite Russia request for a 5-hour humanitarian ceasefire, the Syrian regime has continued the bombardment of Eastern-Ghouta.
The busses will remain parked up until the bombardments cease.
But how did a bus that used to be owned by the Flemish public transport company De Lijn end up in Syria?
De Lijn's spokeswoman Astrid Hulhoven told VRT News that "De Lijn doesn't sell busses on its self. Decommissioned busses are first stripped down for spare parts and what remains is sent away for scrap".
"Only in exceptional cases are old busses sold on. Then it is usually to people that want to use the bus for a good cause or some other project".
The new owner is obliged to remove De Lijn's logos after which they are free to do what they want with the bus. They are also allowed to sell the bus on. This is the most probable explanation for how a former De Lijn bus ended up is Syria.