Bizarre accident on French border
One man is dead and a driver was at first missing as a result of a bizarre accident on the Brussels - Calais motorway, the E40. The accident happened at Oostduinkerke near the French border.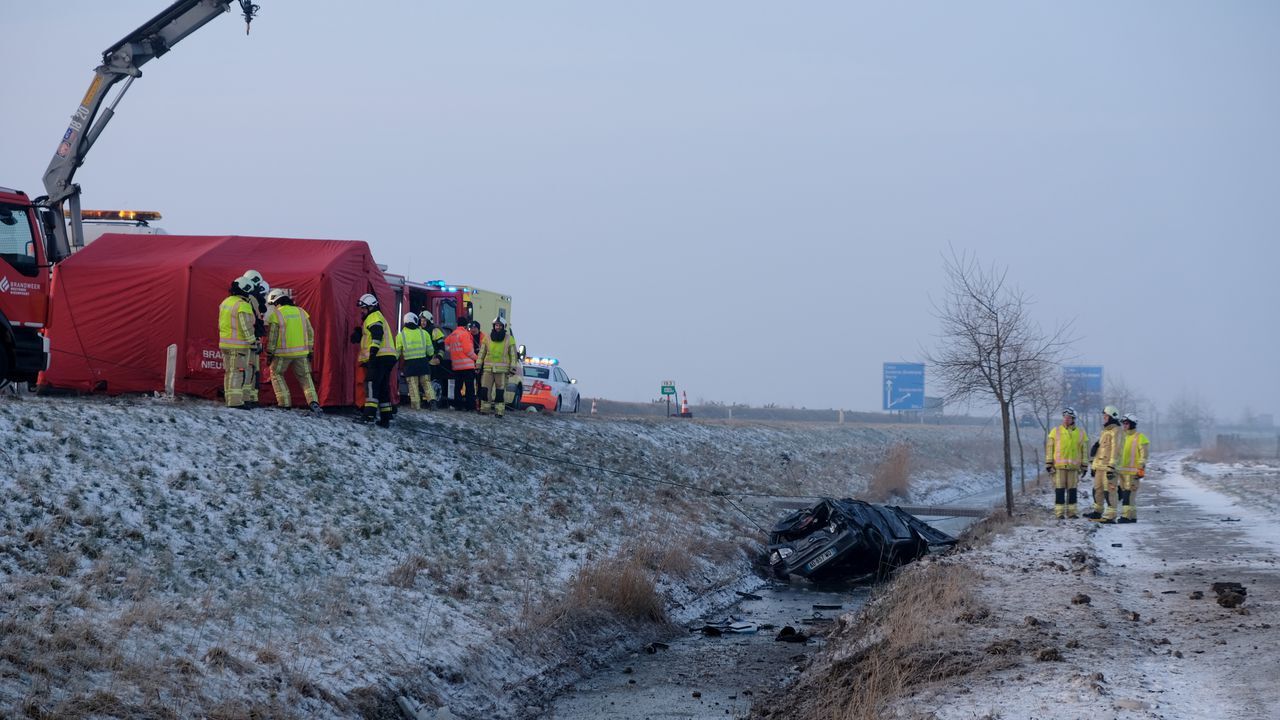 Police found a  passenger dead in the car with no trace of the motorist. Police are struggling to establish exactly what happened. Police and emergency services combed out the entire area in search of the driver, but all in vain. The motorway was even closed for a while to allow the search to progress.
For a while police thought that the driver had ended up underneath the vehicle but when it was lifted up there was nobody underneath. The car was driving with French number plates.
In the course of Saturday a member of the public reported to Dunkirk police saying that he was the driver.  Why he absconded the scene is still being investigated.  He is being questioned by French police.  Belgian prosecutors initially stated that the dead passenger was a woman, but later changed their mind.