Bizarre accident: 'missing' driver has police record
More details have emerged with regard to the extremely bizarre road accident that happened on the Calais-bound E40 motorway just outside the Belgian resort of Oostduinkerke. A crashed car with French number plates and with a dead body inside was found in a ditch next to the motorway. For many hours the driver remained missing despite a big police search.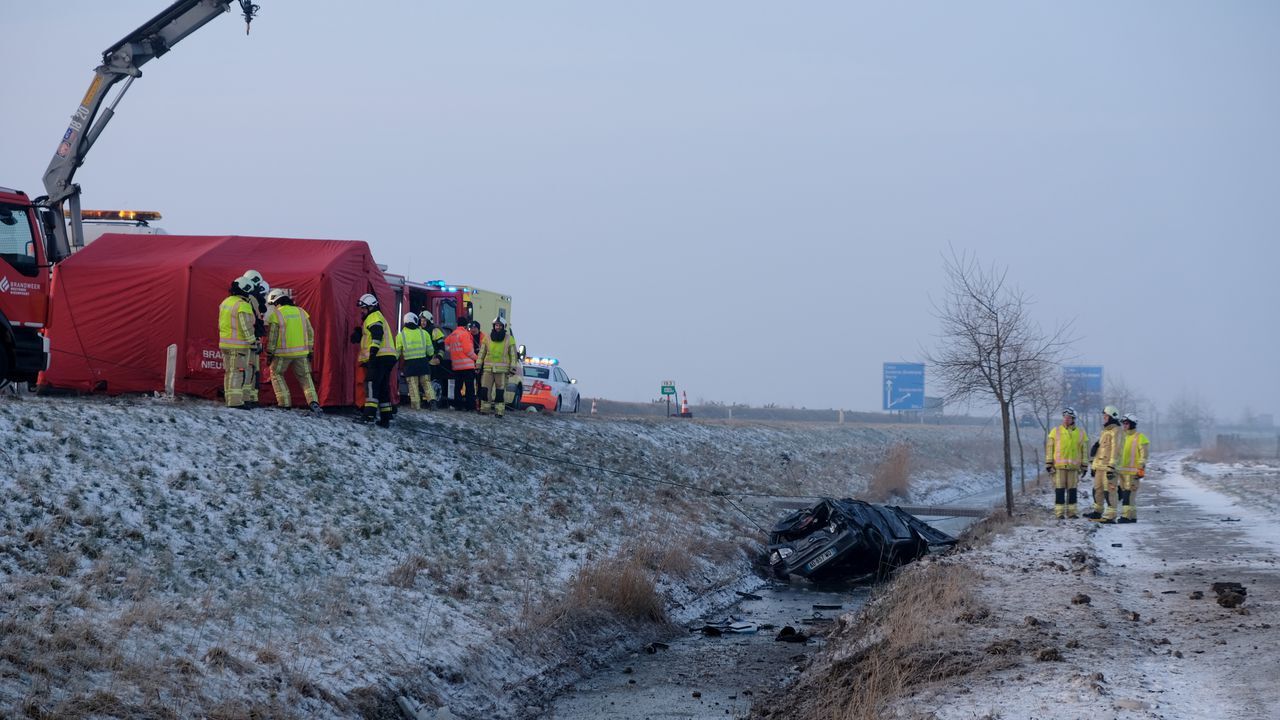 The driver has meanwhile resurfaced in France and has been arrested by the police.
The accident is believed to have happened in the early hours of Saturday, around 3:15AM, but it was only shortly after 7AM that it was noticed. Prosecutors first said that they had found a dead woman in the crash, but later confirmed the victim was a 20-year-old male.
The driver made himself known to French police around 1PM. In France he has a record for multiple theft and a hit and run accident. He is known to Belgian police in connection with theft. Traffic experts say that the driver first made a movement to the left and then suddenly turned to the right. Belgium is seeking his extradition.