'Forever Young' in Hasselt!
Young people and youth culture are playing an increasingly important role in fashion. It's a phenomenon that is receiving due recognition at 'Forever Young', the new exhibition at the Hasselt Fashion Museum.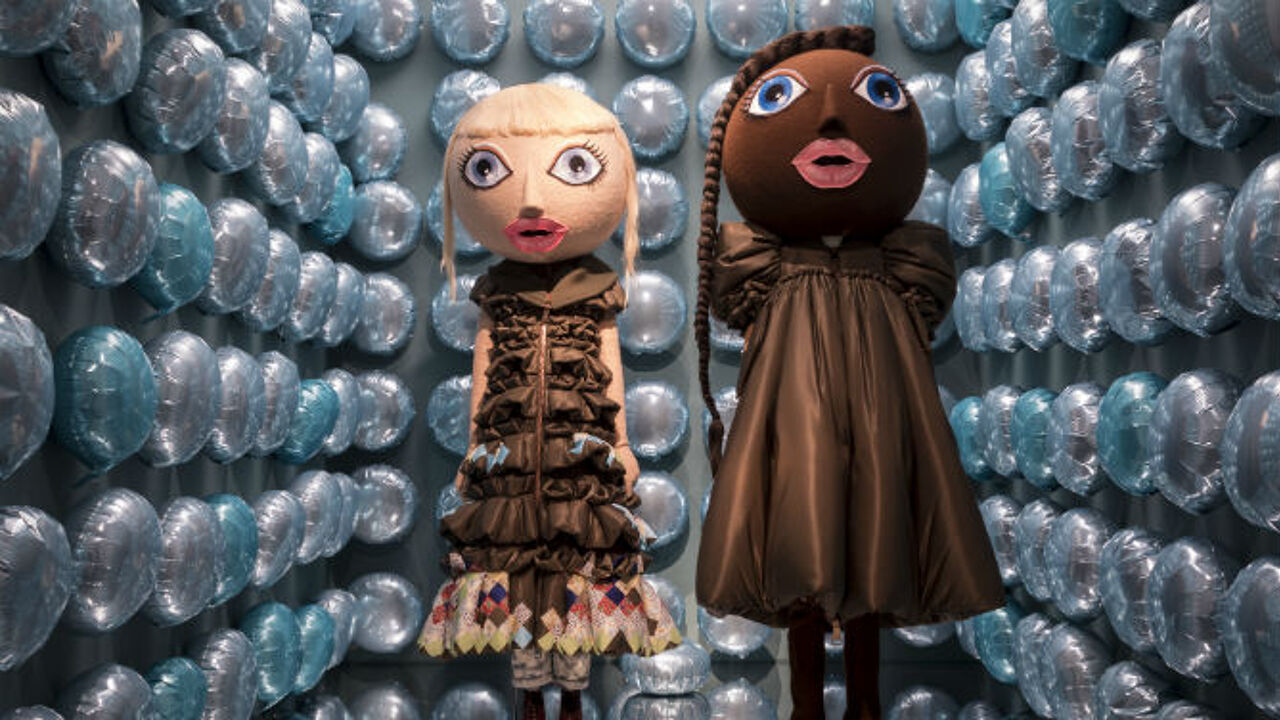 Youth culture has a great and growing influence on fashion. Until the Sixties fashion houses set the trend and decided what we all should wear but with the democratisation of western society at large street culture gained a growing importance and started to determine the styles of clothes we wear
'Forever Young' curator Eve Demoen: "The normal top down pyramid was stood on its head. Fashion houses tapped into youth culture to develop their collections. Everybody was in search of something new and many were in search of youth. It's not something that can be achieved by the clothes you wear, but they can help, to camouflage, to embellish."
The exhibition highlights two figures that seem to personify eternal youth: fashion model Kate Moss and fashion Guru Iris Apfel. Moss signalled a sea change in the world of modelling when the photograph that Forever Young uses on its poster was published in Life Magazine.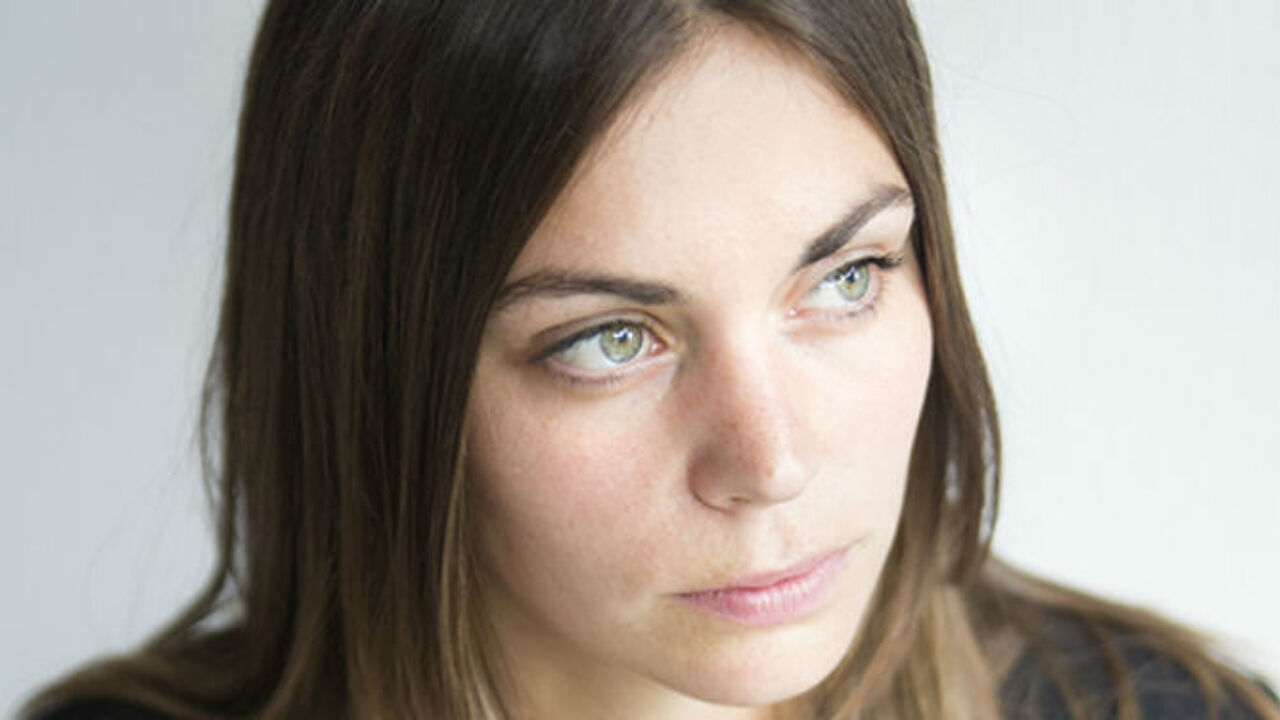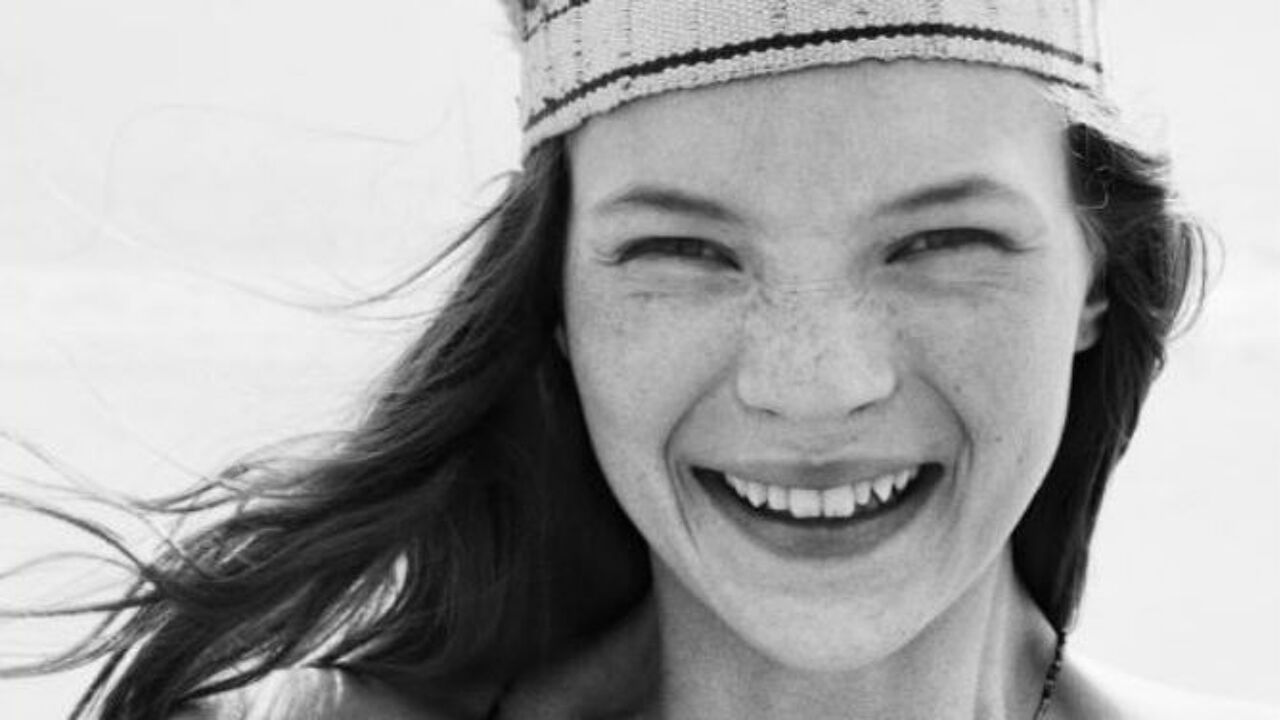 Eve Demoen: "The Eighties had been dominated by models like Claudia Schiffer and Cindy Crawford. These were glamourous paragons of beauty. Kate Moss was something completely different. She heralded the heroine chic trend. She was only 15 or 16 when the photograph was taken by Corinne Day. She has a natural beauty, only 1 metre 68 tall, freckled, an everyday face, but one that has stood the test of time. Models like Twiggy for the Sixties and Schiffer for the Eighties personify a single decade, while Moss's impact spans at least three decades."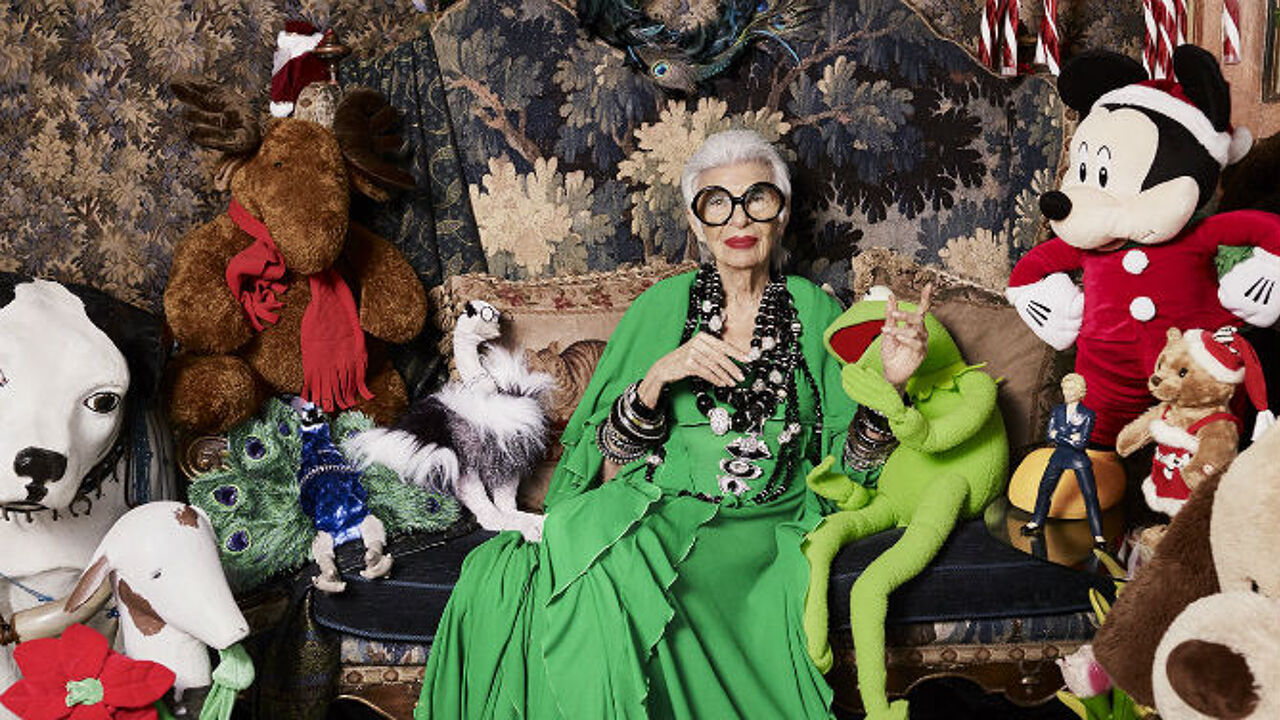 Photos by Luis Monteiro bring American fashion icon Iris Apfel to life. Eve Demoen: "With a background in textiles Apfel was commissioned to restyle parts of the White House. Today she is 96, but still has a youthful focus. Her approach contrasts entirely with that of designers like Karl Lagerfeld, Calvin Klein and Donatella Versace. She champions a natural approach to the search for youth in fashion and rejects procedures involving plastic surgery and the use of Botox."
The Youth Quake section showcases the clothes of two decades when clothing was determined by youth culture: the Roaring Twenties and the Swinging Sixties. In the Great War women had taken on male roles and this was also reflected in the fashion of the subsequent decade. There were the flappers, but also liberated females, 'garçonettes', girls with short hair that dressed in styles that until then had been reserved for men.
Sixties fashion is young fashion too. The mini and models like Twiggy set the tone for the Swinging Sixties in a rejection of the low hemlines of the Fifties.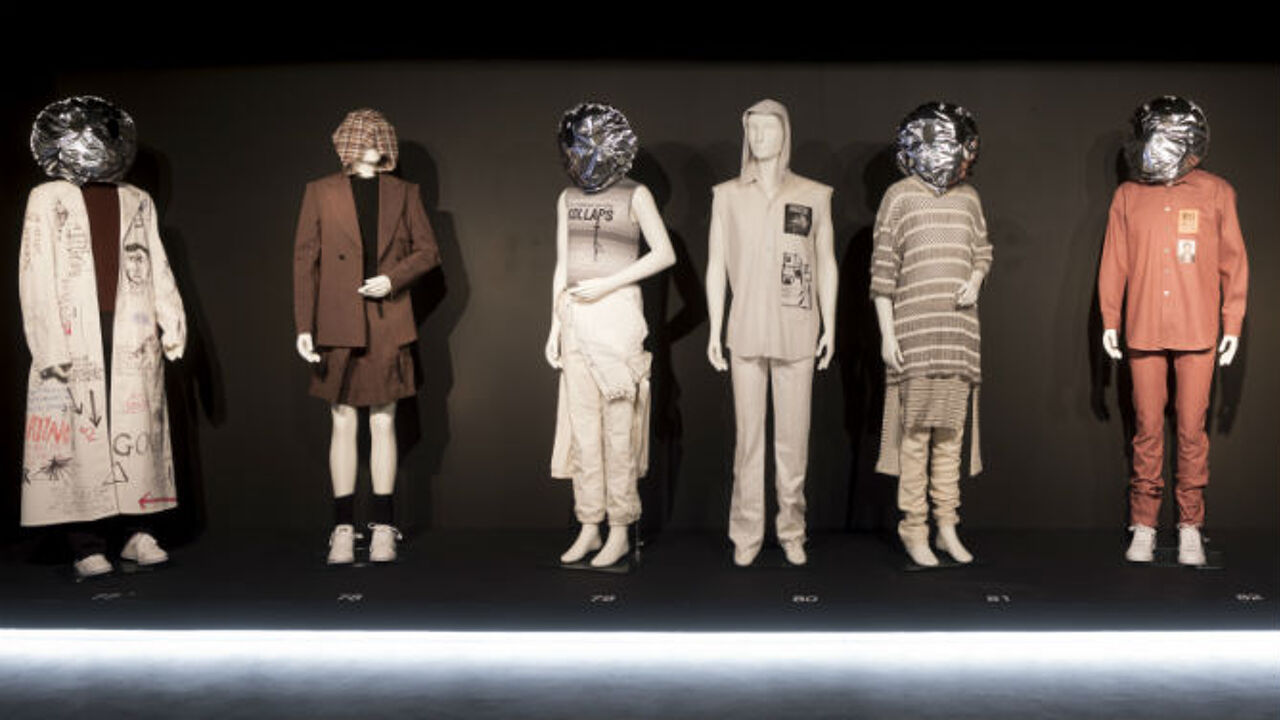 Two designers, the Flemish Calvin Klein designer Raf Simons and Saint Laurent's Hedi Slimane are singled out. Both put youth in the DNA of their collection. Slimane uses skinny, boy-like models, while Simons finds the inspiration for his collections in the clothes worn by students and the young.
For many centuries there was little difference in the clothes worn by adults and children or for that matter in the clothes worn by boys and girls. Children were often dressed as mini-adults, boys and girls were dressed alike too: boys even in dresses. Children weren't really seen as individuals in their own right and it was only with philosophers like John Locke and Jean-Jacques Rousseau that this changed. The Hasselt exhibition includes historic exhibits showing how boys and girls were dressed like their parents, but also how boys and girls were dressed alike. From the 19th century onwards boys' clothing underwent a revolution. Eve Demoen: "Initially they were dressed in the same clothes as girls, often dresses. Boys then moved on to short trousers and later to long trousers, while girls' clothes mirrored those of their mothers."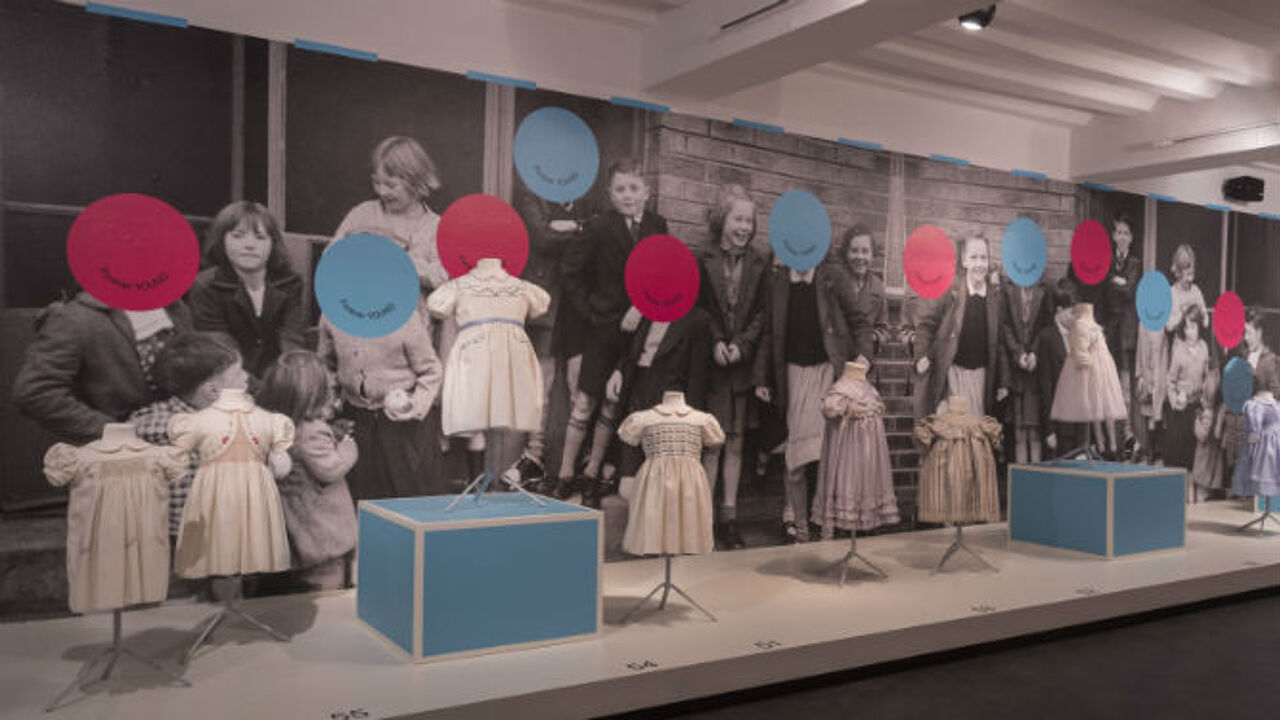 In an age when gender identity has come under scrutiny 'Forever Young' adds spice to the debate: blue and pink were used to identify boys from girls; but pink hasn't always been used for girls. A pinkish red conjured up the image of the war god Mars, while in Roman Catholic countries blue was associated with girls thanks to its connection with Maria's cloak. It was only after the Second World War that pink was universally associated with girls and blue with boys.
In the Alice in Wonderland section designers like the Dutch duo Viktor and Rolf show off the giant dolls that they dispatched onto the catwalk. Moschino introduced clothes featuring teddy bears during the Eighties. It is a theme that has returned ever since, while with the use of scary masks Flemish designer Walter Van Beirendonck places fairy tale-like images in a darker and more threatening setting: everything is not as innocent as it seems at first sight.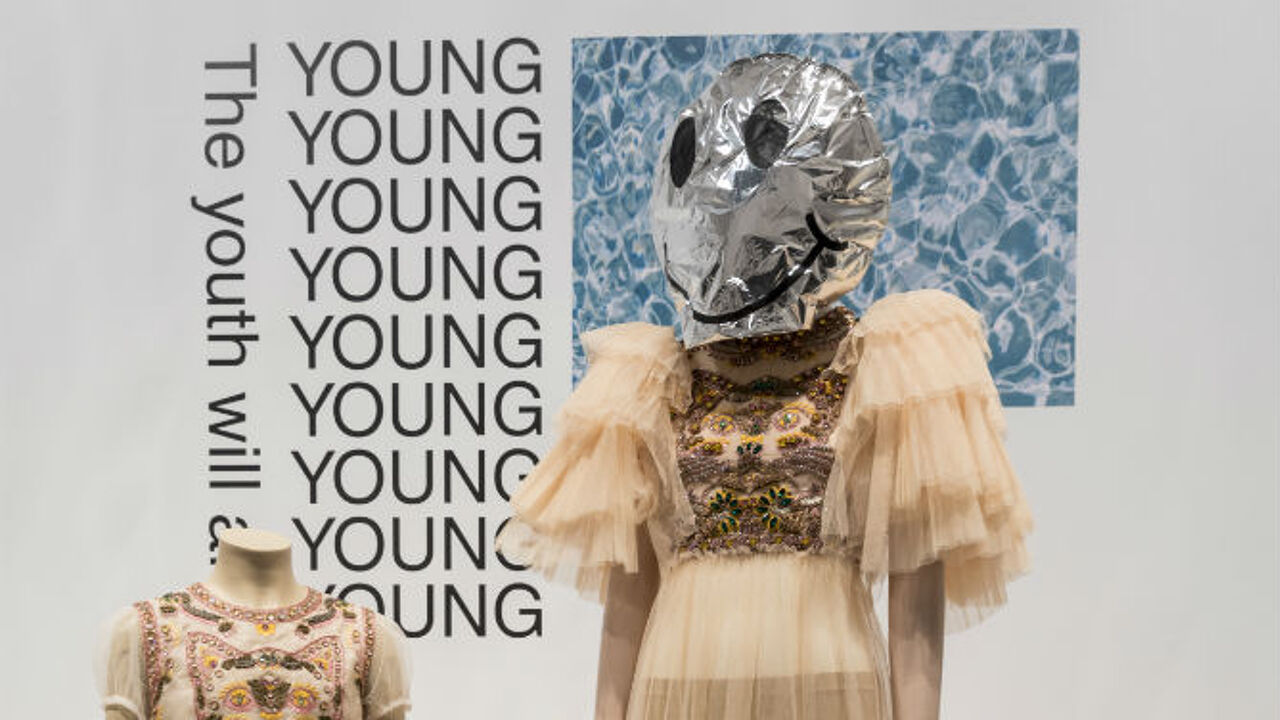 'Forever Young' recognises the importance of the young and social media as marketing tools. Millennials have fewer children and are quite prepared to fork out more cash on their children's looks. Whole fashion communities emerge on social media where the designers that set the tone have enormous followings on Instagram and the like. Moschino's teddy bears appear on gadgets and accessories and become promotional items for the fashion house.
Forever Young closes the circle started in the attic of the Hasselt Fashion Museum with historic children's clothes that mirror those of their parents with the Mini-me: once again in our own age parents are kitting out their kids as their mirror image. Stars have mini-me accessories on social media.
Discover the fascinating impact youth culture has had on what we all wear at the Fashion Museum in Hasselt with loans from the V&A, Antwerp's MoMu and the Gemeentemuseum of The Hague. Fashion houses including Viktor & Rolf, Gucci, Moschino, Van Beirendonck and Givenchy all contributed. 'Forever Young' runs until 2 September 2018.