Belgium's Albert Frère among world's 300 richest
Belgian captain of industry Albert Frère features in Forbes' new list of the world's 300 richest people. Last year the industrialist occurred on spot 334. This year he has entered the Top 300 on 281st position.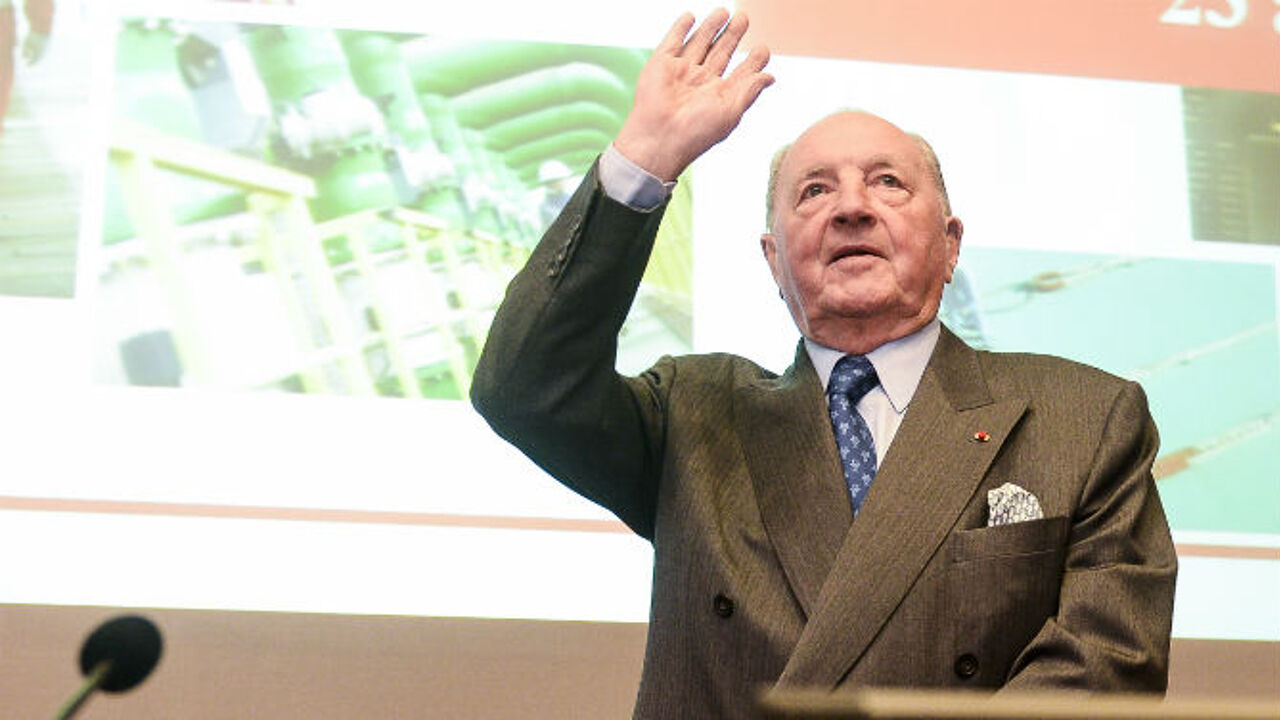 The Belgian's wealth is estimated at some 6.2 billion dollars. Mr Frère isn't the only Belgian on the entire Forbes list. Patokh Chodiev, a Belgian of Uzbek extraction, features on place 1,157, several spots higher than last year.
For many years Mr Frère served on the boards and managements of companies belonging to what is dubbed the Frère Empire including the holdings NPM and the Groep Brussel Lambert. He also worked for Belgium's central bank.
Fleming Marc Coucke of Anderlecht fame featured on the Forbes list following his sale of Omega Pharma in 2015, but has now disappeared.