Take look inside Ostend Town Hall
Unlike the Town Halls in many of our larger Towns and cities, the Town Hall in the West Flemish coastal city of Ostend was constructed after the Second World War. Our photographer Alexander Dumarey visited this fine example of post-war architecture and captured some of his finest features in the series of photographs in the slide show underneath this article.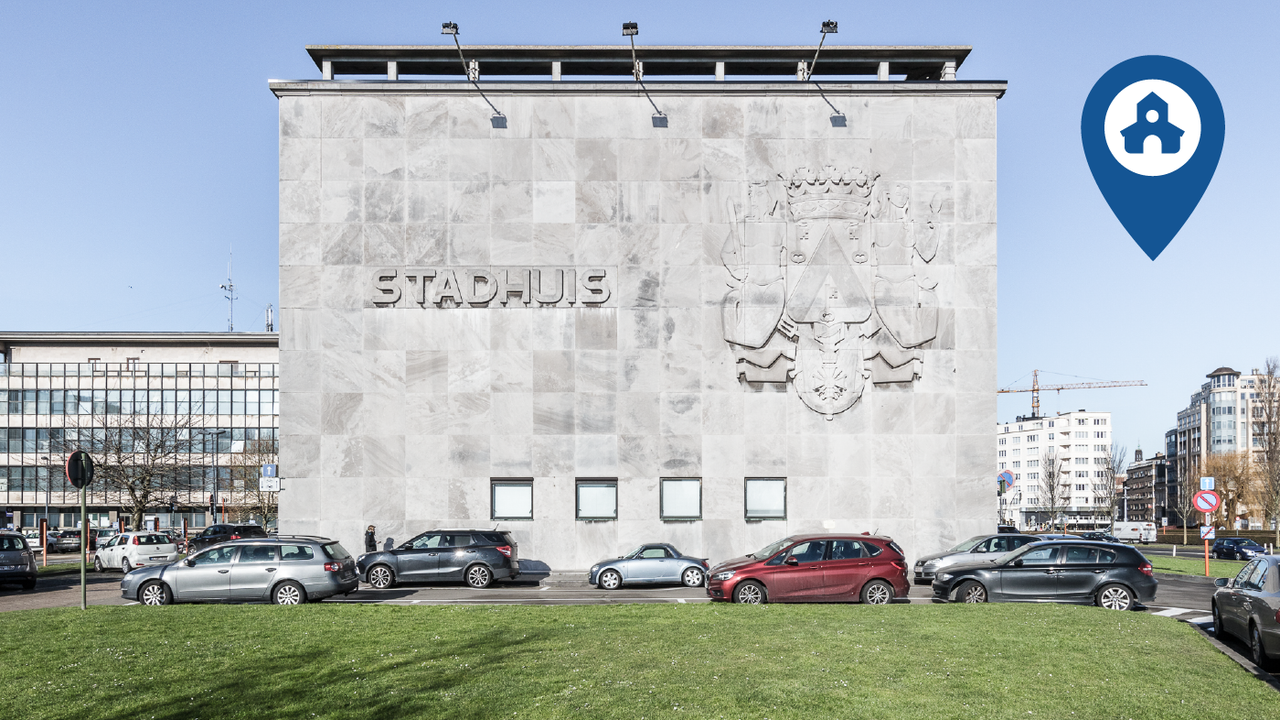 During the Second World War Ostend was came under attack from 19 May 1940. During the night of 27 May the city's original Town Hall that was built in 1709 burned down. The much of historic building and the whole of Ostend's city archive was destroyed in the fire.
Once the war was over, a New Town Hall was needed. The city authorities found a suitable site and the man considered to be the greater Belgian modernist architect Victor Bourgeois (1897 – 1962) was given the task of designing the new Town Hall.
He designed a functional modernist building made up of three wings with flat roofs. All the window frames were made in bronze to prevent corrosion due to Ostend's maritime climate and proximity to the sea. Construction work on the Town Hall got under way in 1956 and by 1961 the building was in use.
The work on interior of the building was carried out by Kunstwerkstede De Coene from the West Flemish city of Kortrijk.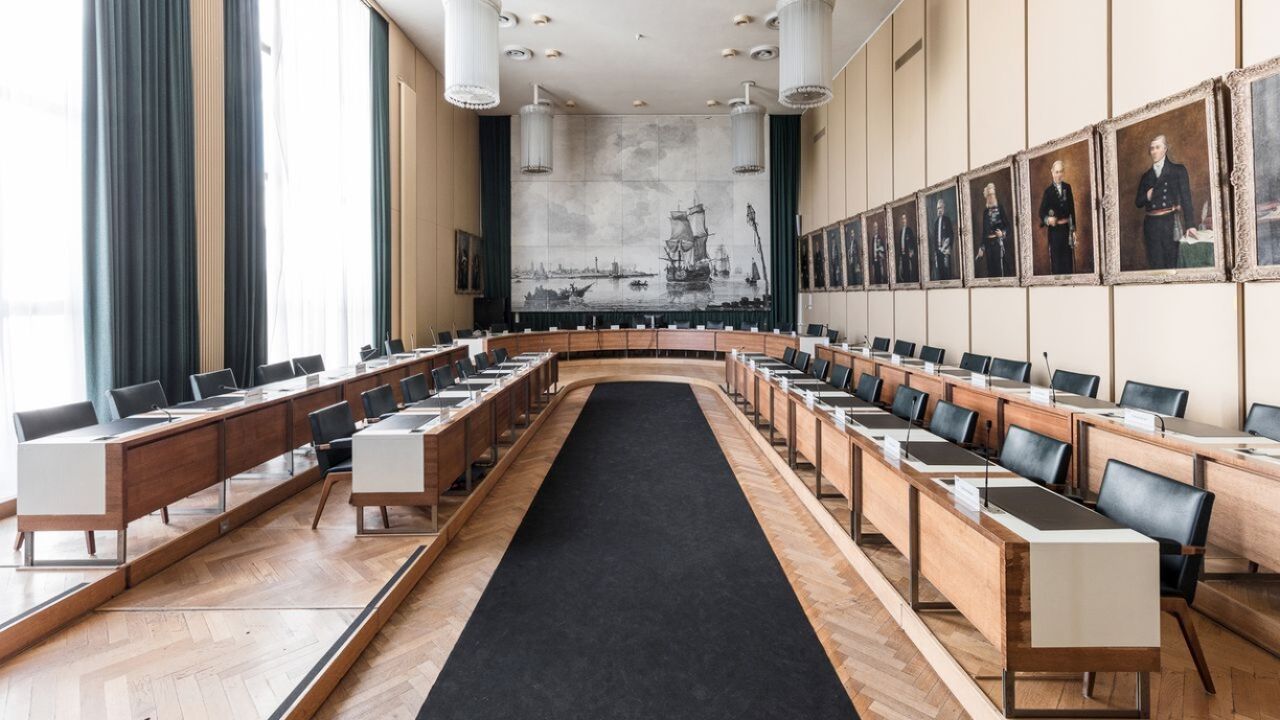 The city archive was lost in the war and after the war archive pieces were kept in the cellar of the new Town Hall in random order. It wasn't until 1997 that the city authorities decided that it was time to take on a professional to restore order to the chaos that the archive had become.
Over the years alterations have been made to the building several times and many of the original interior features have been lost. For example nothing remains of Bourgeois' original design in the hall that contains the counters where the people of Ostend go to get their official documents.
In recent years there have been calls for the building to be demolished as it is out-dated. As Ostend Town Hall is not a listed building, its future remains uncertain.