Dead wolf found in Opoeteren
A dead wolf has been found on the roadside in Opoeteren in Limburg province. The wolf is not the she-wolf Naya that has been in the area since January. The wolf died after having been hit by a car. It is believed to be the wolf that killed two sheep on Saturday in Bree and in Roten, near Dilsen-Stokkem (both Limburg).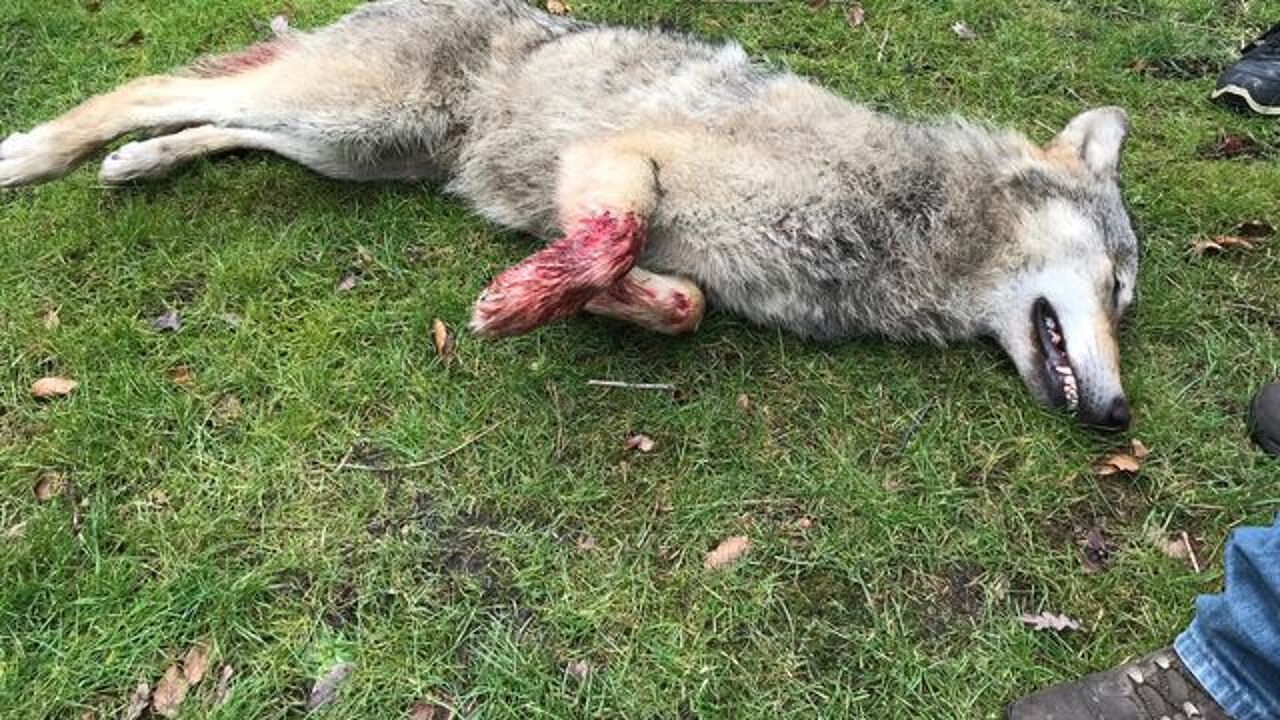 The Nature Assistance Centre in Opglabbeek (Limburg) received a call this morning from someone saying that they had seen a wolf.
A hour later the police announced that "what is possibly a wolf" ad been hit by a car. The animal's remains have been taken to the Nature Assistance Centre.