Modernist architecture in social housing at the Jan De Voslei
In our continuing series featuring interest yet lesser-known places in Flanders we visit the Jan De Voslei, a post-war social housing complex in Antwerp. Our photographer Alexander Dumarey has provided with some excellent photograph of the estate in the Het Kiel area of Antwerp.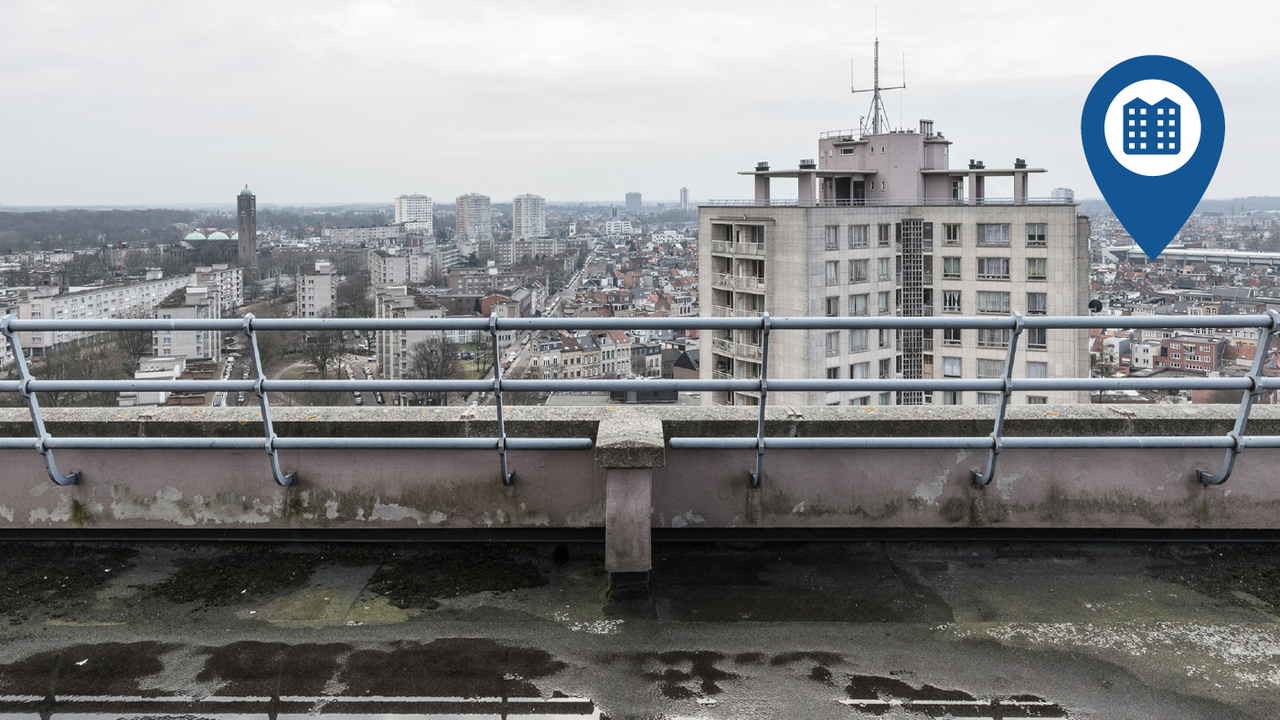 After the Second World War there was an accute housing shortage in the centre of Antwerp. In order to prevent a population exodus to the municipalities that surround the port city the city authorities gave land on what was then the edge of town to various social housing providers. The idea was to provide new, modern and affordable housing within the city limits.
The social housing company 'De Goede Woning' gave the Antwerp architect Jos Smolderen the task of designing a new estate along the Jan De Voslei, in the Het Kiel area of the city.
Jos Smolderen had made his name during the inter-war period for his work in art-deco style. Probably his best-known creation is the Boerentoren (Peasants' Tower) in the centre of Antwerp.
After the Second World War Jan Smolderen's work was more modernist in nature and the social housing estate he designed along the Jan De Voslei is no exception to this.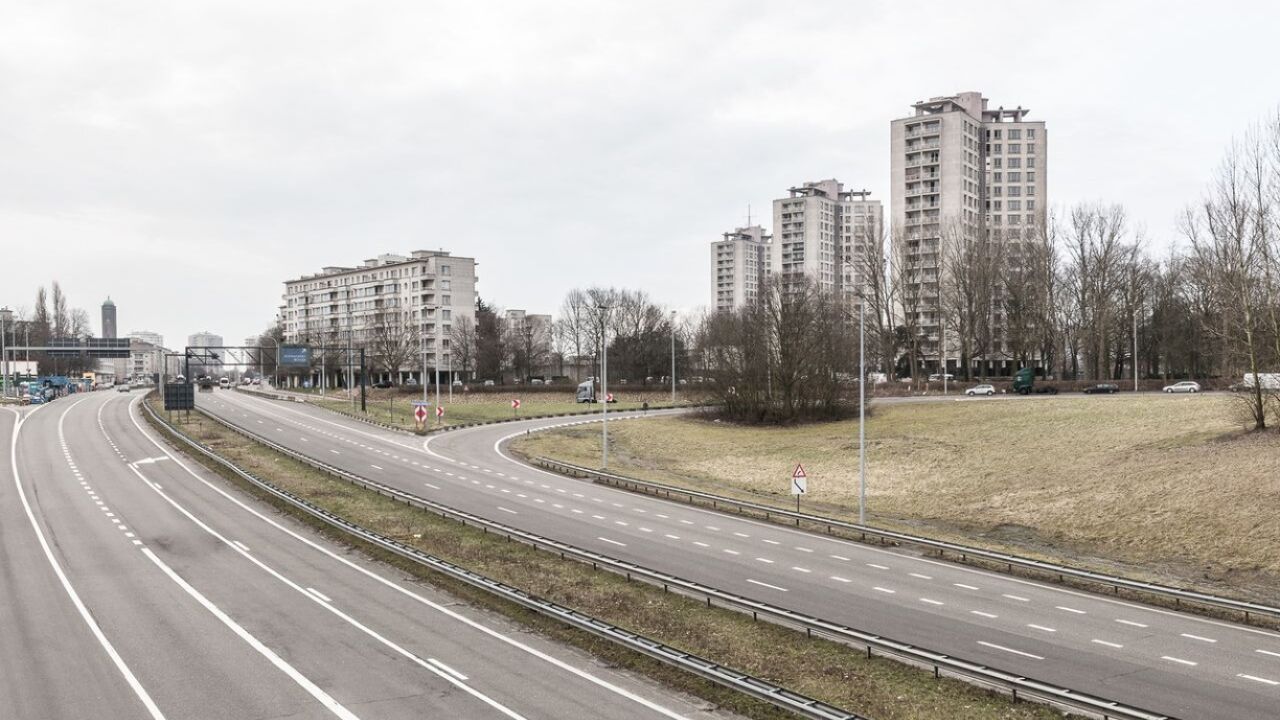 The estate was constructed over a 15-year period between 1952 and 1967. A total of 20 blocks containing around new 1,200 flats were built.
The blocks vary in size. Some have 5 floors, some 6, some 7 with the highest blocks being 16 floors high. The architecture is monumental, yet functional. The blocks were designed in a modernist style, but with some art deco features. The most eye-catching buildings on the estate are the three Y-shaped blocks next to the Kiel Park.
The estate is a remarkably well-preserved and well-maintained example of a large-scale post-war social housing project. It features on the inventory list of historic buildings.
The estate is currently being renovated by its present owner Woonhaven Antwerpen. The renovation is being done with respect for a number of the buildings' characteristic features such as their entrance halls and the exterior facades.
The renovation work is being partly financed with subsidies from the European Regional Development Fund. The subsidie have allowed the social housing company to invest more into making the estate more energy efficient.