Pedestrian narrowly escapes death on the rail track
Rail track company Infrabel has released images showing how a pedestrian who ignores the barrier at a level crossing narrowly escapes death.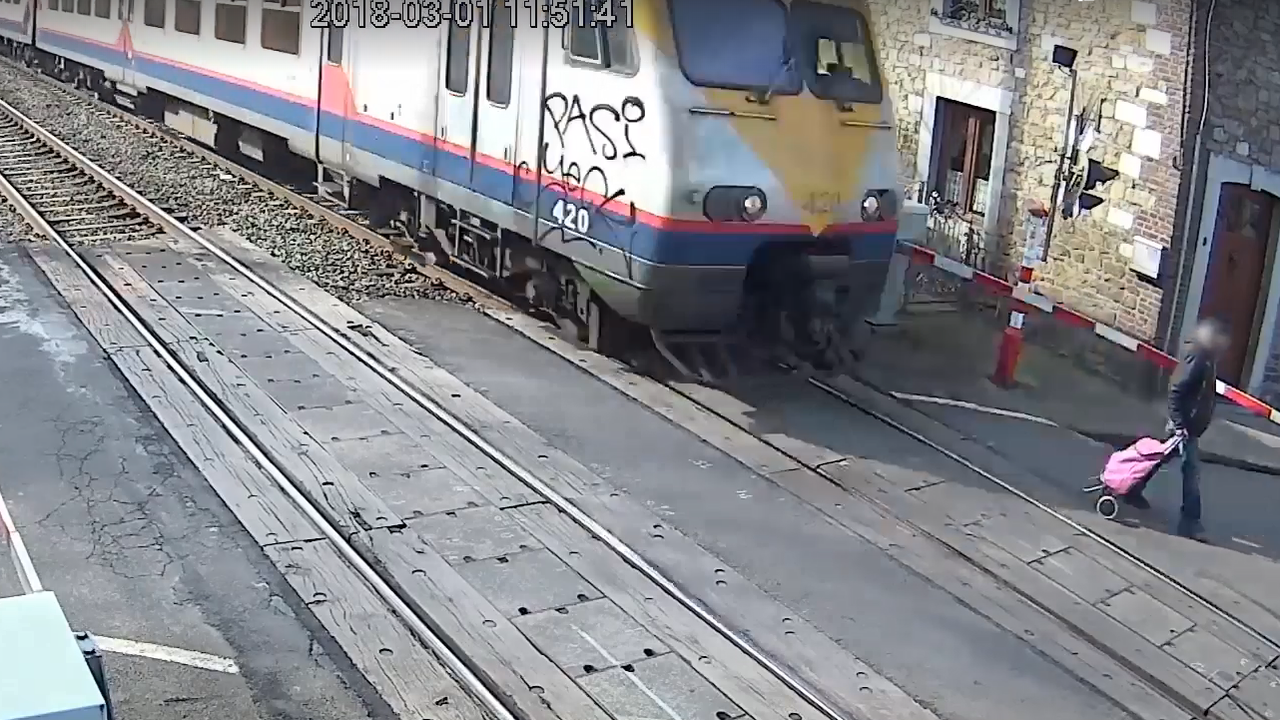 In 2017 seven people were killed after ignoring barriers at a level crossing.
Infrabel's Frédéric Petit: "We had placed a camera at the level crossing to take pictures of the rail infrastructure. When we examined them we discovered this near-miss."
Despite numerous campaigns to encourage the public to comply with traffic regulations, too many people are ignoring closed barriers. On Wednesday a train crashed into a car on a level crossing at Zonhoven. In Antwerp a locomotive hit a lorry.
In 2017 51 accidents on level crossings were recorded. Nine people lost their lives. Last year there were 817 reports of members of the public straying onto railway lines. Seven people were killed.