Prezzies for King Filip and Queen Mathilde from Dylan!
During their state visit to Canada the Belgian royals also took time out to meet Dylan Atack, a 28-year-old with autism. Dylan is fascinated by royalty and celebrities and makes every effort to get his picture taken with them.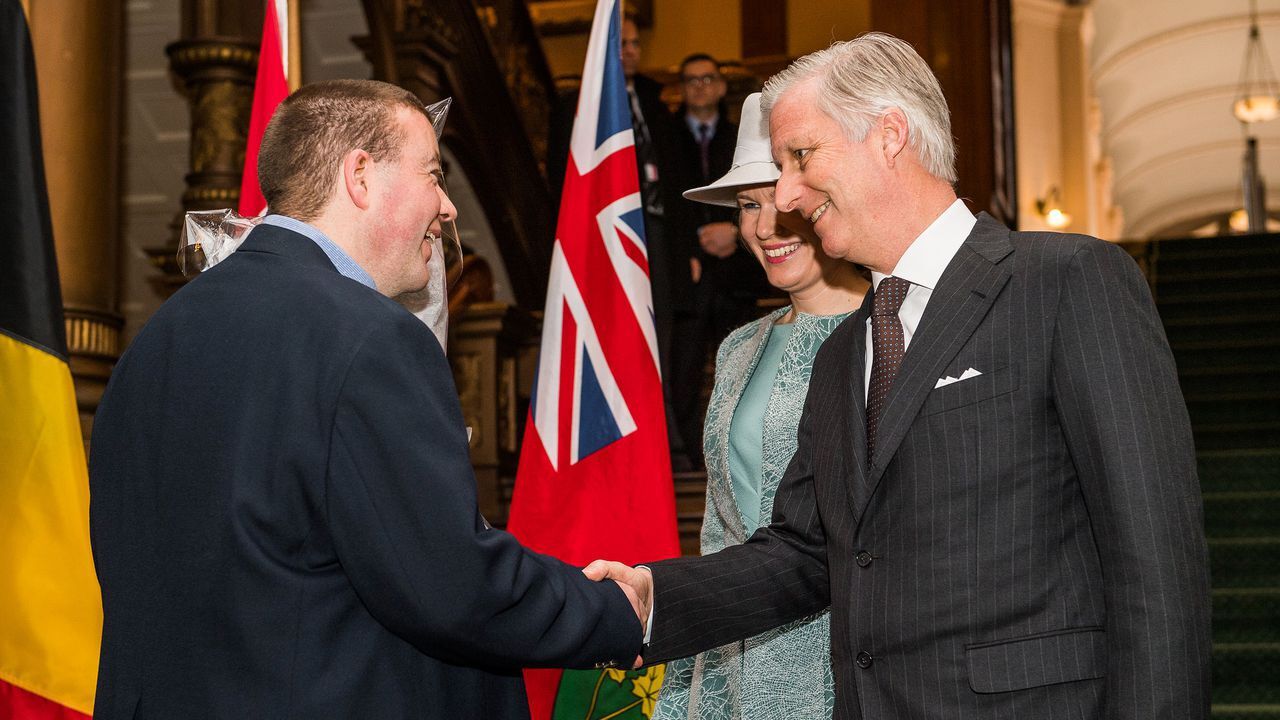 Dylan managed to meet Belgium's King Filip in between functions at the Canadian Parliament. "I met Queen Elizabeth (of Canada), Prince Harry, Prince Charles and Camilla" Dylan told the Belgian royals. Dylan not only contacts royals on his own behalf but also in order to draw attention to autism. He also works as a volunteer at his favourite ice hockey and American football clubs and that gave him an idea for presents for King Filip and Queen Mathilde.
Dylan did not come empty handed. He brought the king and queen two sports shirts as well as an American football ball and a hockey puck. The ball is for Prince Emmanuel, the king's youngest son, while the puck goes to Prince Gabriel, his eldest son, who already plays hockey.