More transit migrants being picked up in West Flanders
26 transit migrants were detained near to the West Flemish port of Zeebrugge on Thursday evening. One 28-year-old Algerian managed to break through the port's perimeter fence three times before he was picked up. He could risk a year in prison Public Prosecuter Frank Demeester of the West Flemish Judicial Authorities told journalists that number of transit migrants, migrants that are passing through Belgium in the hope of entering the UK illegally, is on the increase.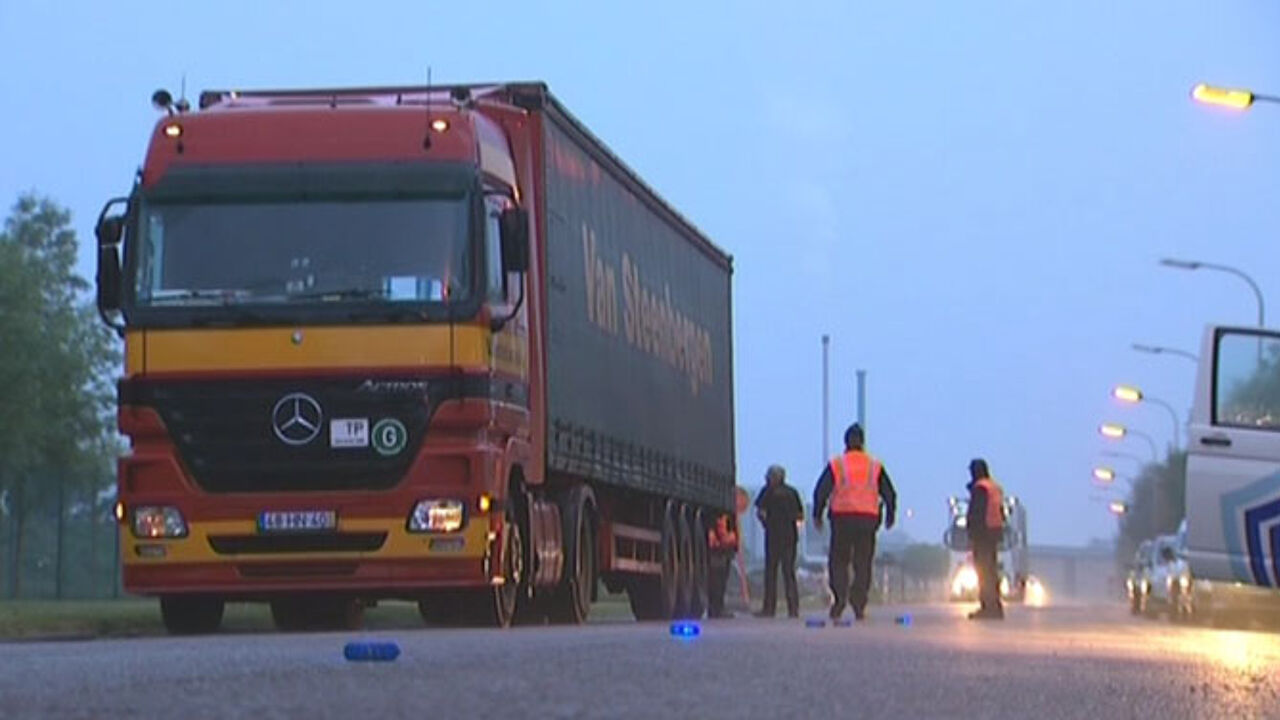 They are also becoming more and more aggressive.
Earlier this month on 5 and 6 March the police stage a large scale operation to get an idea of the extent of the problem. Then no fewer than 72 transit migrants were found. The police also discovered that transit migrants were using the coastal tram service to get to Zeebrugge where they hoped to stow away in the trailer of a lorry bound for the UK.
Mr Demeester says that the issue remains serious both at the port and at service stations and rest area along West Flemish motorways. Last week a total of 172 transmit migrants were found across the province, the highest weekly figure so far this year.
Around 40% were found in Zeebrugge, the rest were found in the coastal resorts of Blankenberge and De Panne, on or near to the motorway services at Jabbeke and in 12 other West Flemish municipalities. The lion's share of the transit migrants were from Eritrea and Algeria.
 
Migrants becoming more aggressive
The transit migrants are also reported to be becoming more and more aggressive towards law enforcers, security staff and local residents.
"Security staff are being grabbed and attempts have been made to steal the security guards' radios. We have also received reports that local residents from the area near to the beach are being harassed and provoked", Mr Demeester added.