UNESCO logo on Brussels' Market Square
20 years after the United Nations Educational, Scientific and Cultural Organisation (UNESCO) recognised Brussels' central market square the Grote Markt as a World Heritage Site new logos have been put in position in the 7 streets that lead to the square the advertise the Grote Markt's status as a World Heritage site .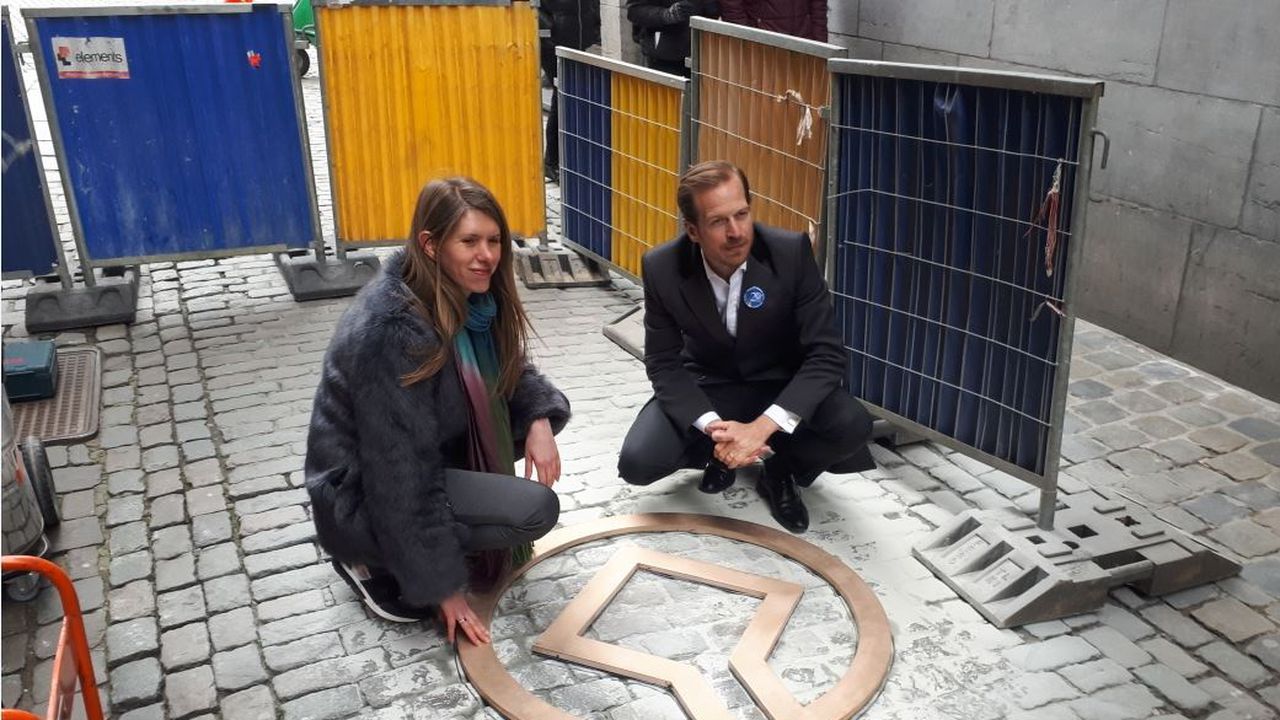 The Brussels Alderwoman Els Ampe (Flemish liberal) and her colleague Geoffroy Coomans de Brachène (Francophone liberal) unveiled the first of the new logos that are being put in place in the 7 streets that lead to the market square on Monday afternoon.
Ms Ampe told VRT News that "The number 7 is of great symbolic importance in Brussels".
"There are 7 streets that lead to the Grote Markt. There are 7 hills in the city and there were also 7 families that used to guard the 7 city gates".
There are also a number of festivities planned to celebrate the 20th anniversary of the market squares obtaining UNESCO World Heritage Site status.
"We intend to put the people that are portrayed by statues on the facade of the Town Hall in the spotlight. We have also invested a lot of money in LED lighting so as to ensure that the monumental buildings look their best when it is dark".