BBC brings Mr & Mrs VRT Fox to a worldwide audience
Under its section 'News from Elsewhere' with reports collected by BBC Monitoring the British Broadcasting Corporation brings the tale of the foxes in the woodland at the rear of the VRT's broadcast centre to the global audience of its internet platform.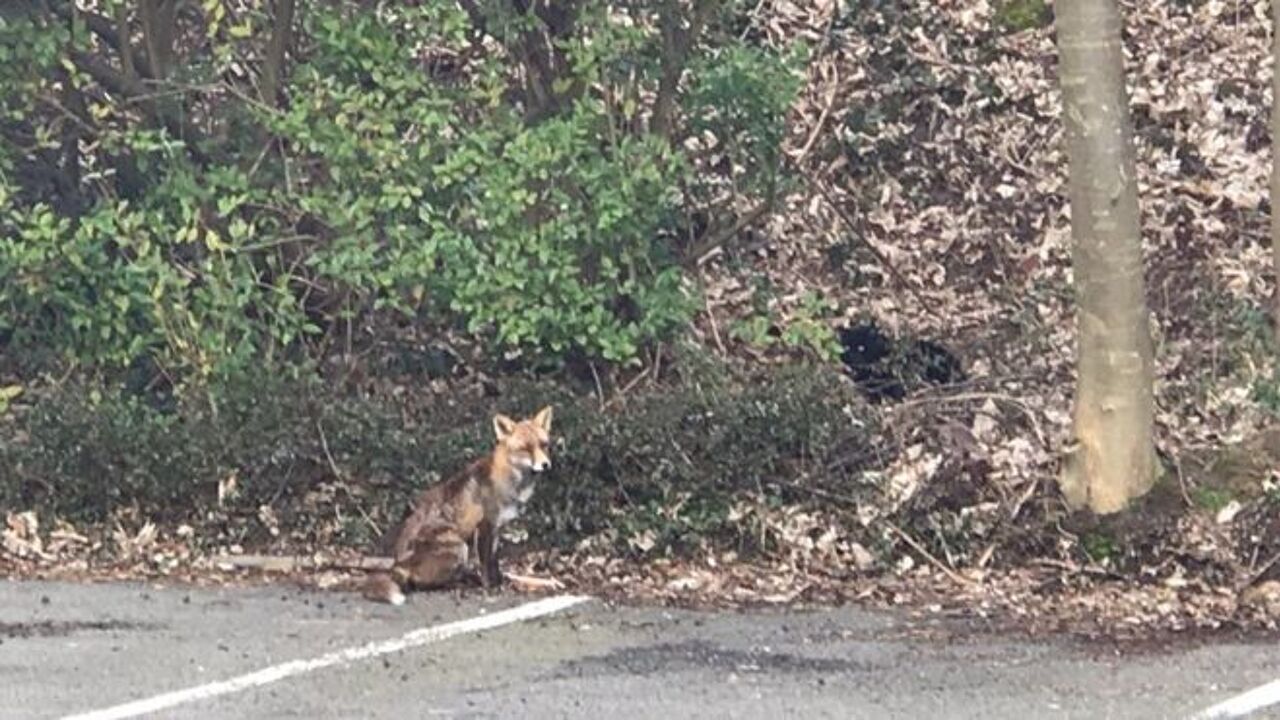 A fox on the RTBF carpark (Photo: Mehdi Khelfat)
Plans for this broadcast site date from the day when Belgium's broadcasters were all united in one media organisation. A lot of water has run through the River Zenne since then and for many years two independent broadcast organisations have shared a site on the outskirts of Brussels, the VRT broadcasts to Belgium's Dutch-speaking majority, while the RTBF caters for the French-speaking minority. Over the decades Belgian broadcasters have also been forced to share the site with urban foxes who have grown more numerous in recent years.
Change is now afoot and two new broadcast buildings are set to go up encroaching on the woodland behind existing buildings and on the habitat of Mr and Mrs VRT Fox. The BBC that illustrates its article with a picture of a fox on the RTBF carpark graciously provided by Mehdi Khelfat of the flagship morning show 'Matin Première' on RTBF radio reports that plans could run into difficulty due to the presence of the foxes. No fewer than 58 fox dens were counted recently. The presence of foxes was no surprise, but the number of dens was! It's inevitable that some of the dens will be destroyed during the building work for which contractors still need to obtain permission from the regional authorities.
The BBC notes that despite this upheaval, the broadcasters say that they'll do their best not to drive the foxes away, nor the other fauna on their site which includes rodents, squirrels and birds.