Brussels remembers 22 March
Thursday is the second anniversary of the Brussels attacks when terrorists targeted Brussels Airport and the Maalbeek metro station. To mark the event advertising in the metro station has been replaced by posters displaying the names of the sixteen people who lost their lives in the atrocity on the metro.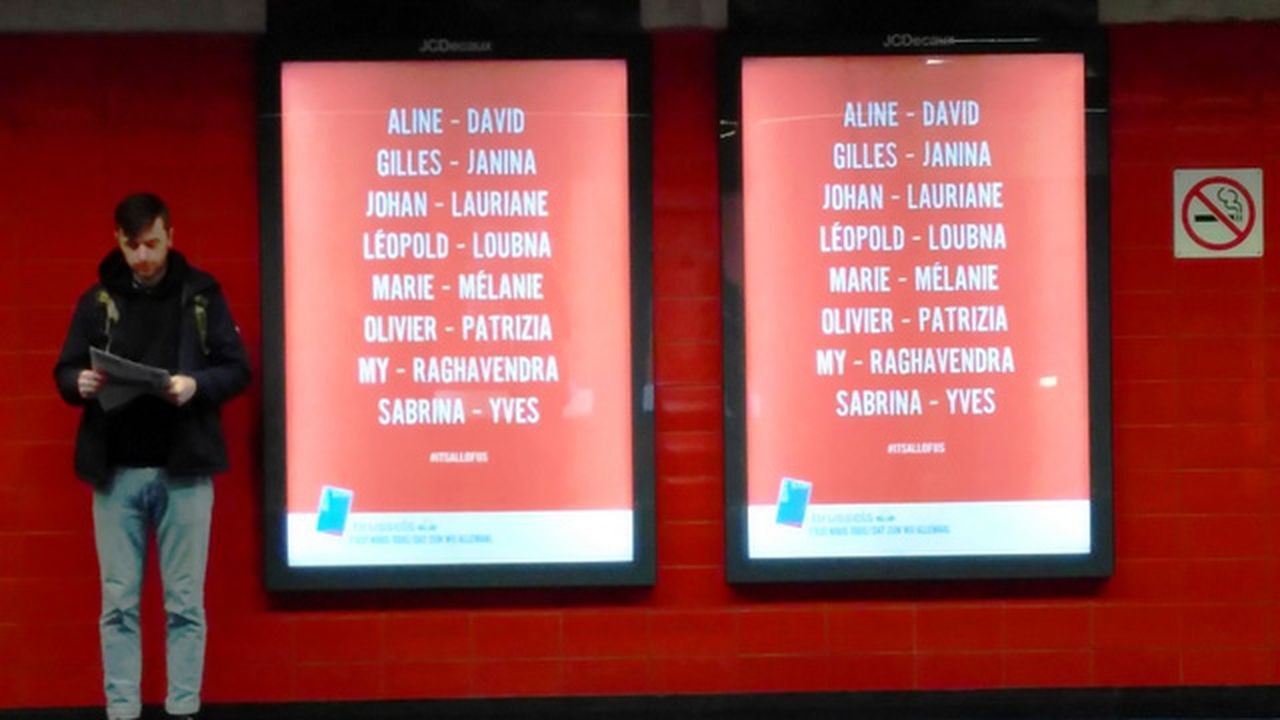 On Thursday a ceremony of remembrance is planned at Maalbeek metro station. At 9:11exactly, the time of the outrage, a minute's silence will be held. Prime Minister Charles Michel and his Brussels counterpart, Rudi Vervoort, will lay wreathes. The names of the 16 Maalbeek victims will be read out over the public announcement system. The posters will be displayed until next Monday. The hashtag #itsallofus features below the names of the sixteen victims.