Dead wolf came from Central Europe
The results of DNA tests and an autopsy on the wolf that was found dead on a road in Opoeteren in Limburg Province have confirmed that the animal had been hit by a car. Experts from the Nature and Woodland Research Institute (INBO) carried out an autopsy this week on the wolf that was found dead on Sunday 11 March.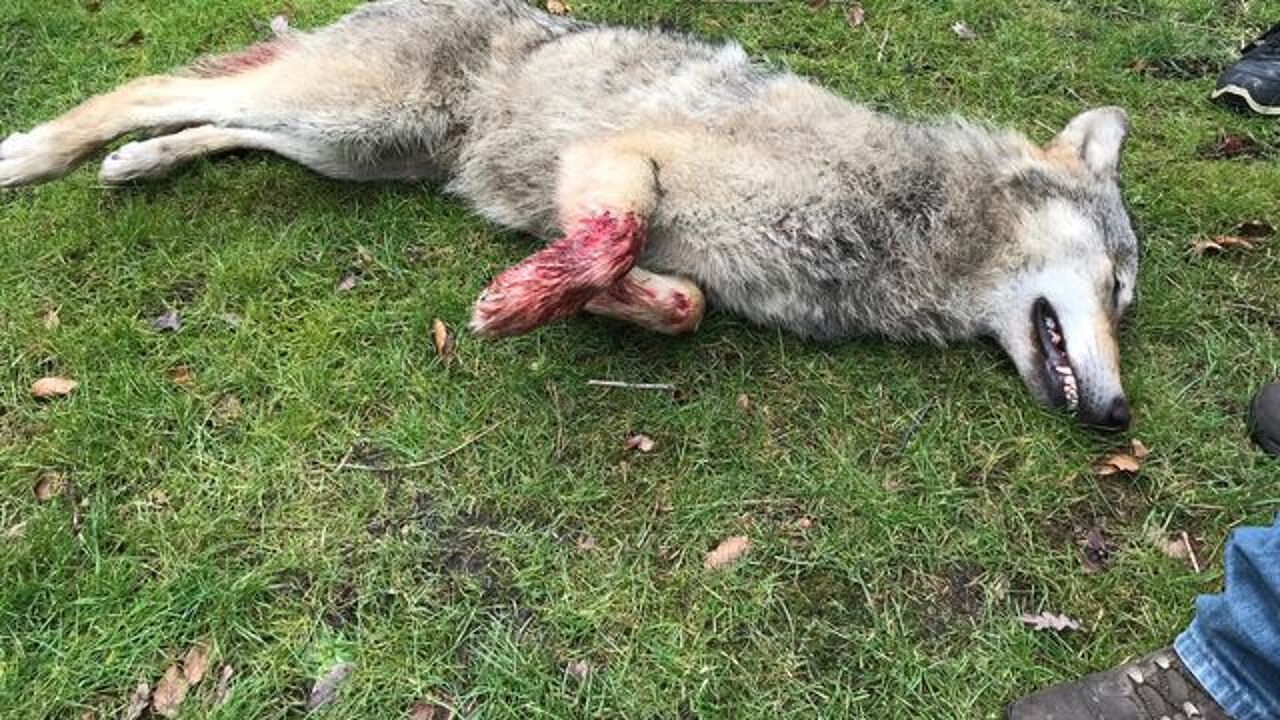 Both confirm that the wolf died as a result of the injuries he sustained in a collision with a car. There had been speculation as to whether the wolf had died after having been caught in a trap as he had injuries on his front paw.
INBO's carnivore expert Koen Van Den Berge told VRT News that "It is a male wolf weighs 31.6kg and measures 117.5cm from the tip of his noise to the end of his tail".
The wolf was in good health and is believed to have been born on 1 May 2017. This estimation of the wolf's age is based on an x-ray of its teeth. The wolf was not fitted with a tracking device.
"According to the DNA test, the wolf came from the Central European population which is the same population that the German wolves belong to. Naya, the female wolf that is hiding in the area in and around the Leopoldsburg military site has different genetic background.
The dead wolf is almost certainly the animal that bit two sheep to death in Bree and Rotem, in the North of Limburg province.
Naya is staying put
As Naya now hardly ever moves outside the Leopold army base, her position is now only being tracked 4 times a day.
By reducing the number of times a day that she is tracked, the scientists that are following her hope to increase the life of the battery in her tracking device.