Police checks on international bus passengers
Together with police forces in neighbouring countries Belgian police have carried out massive checks on long distance bus travel. In a hangar in Antwerp police checked the identity of passengers and whether the drivers were complying with rest and drive times. Dogs trained to detect drugs and explosives were also deployed.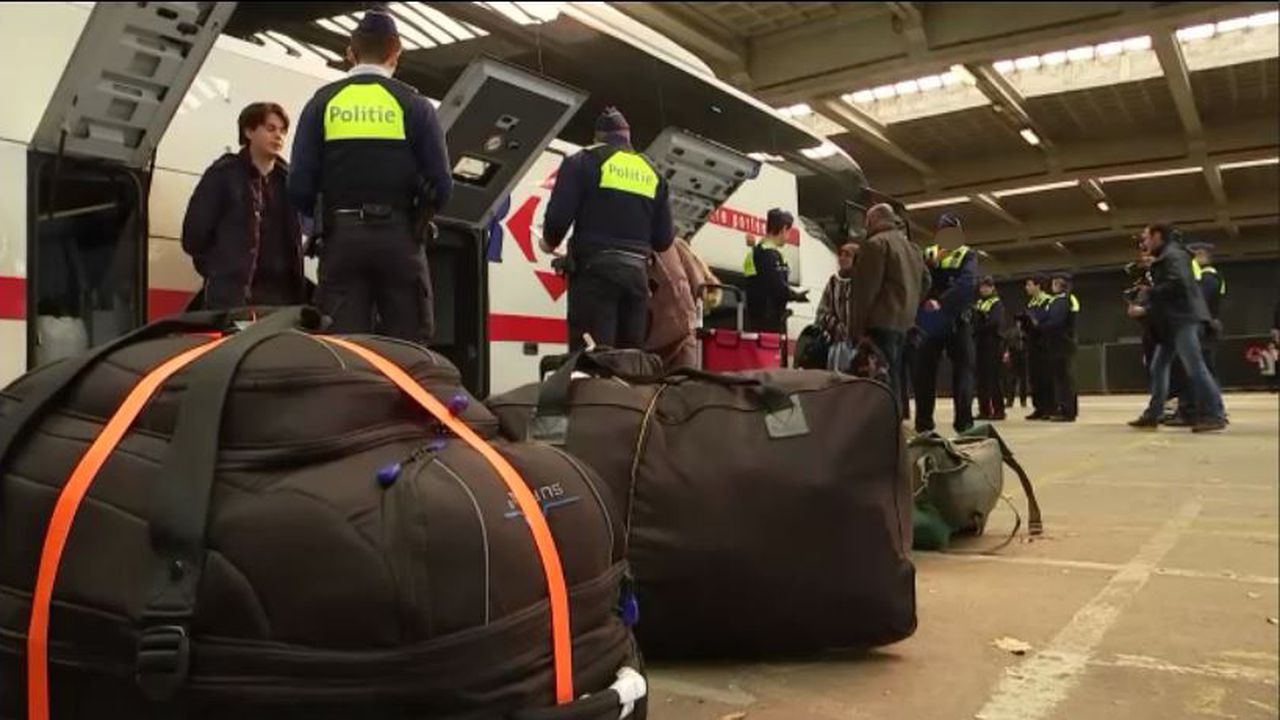 Police helicopters were in the sky on Saturday to select buses making their way through Belgium. Police on the ground then guided the buses to the Antwerp hangar.
Police spokesman Peter De Waele: "We used X-ray equipment from the customs and checked all baggage too!"
This is the second time that European police services launch a concerted operation to carry out checks on buses operating on international lines. Last year a driver high on drugs was hauled off the road. Several passengers were found to be in possession of drugs. One person was carrying an unlicensed weapon, while an individual on the wanted list was also collared.
Buses operating on international routes are favoured by criminals wary of too many checks on baggage and ID at the airport. The chief suspect of the attack on the Jewish Museum in Brussels travelled in this way. Buses are also used to smuggle weapons and illicit substances.