Queen visits Holocaust Museum
Queen Mathilde paid a visit to the Dossin Barracks in Mechelen (Antwerp province) on Tuesday morning. The Barracks are home to Belgium's Holocaust Museum. The Queen was welcomed by Simon Gronowski.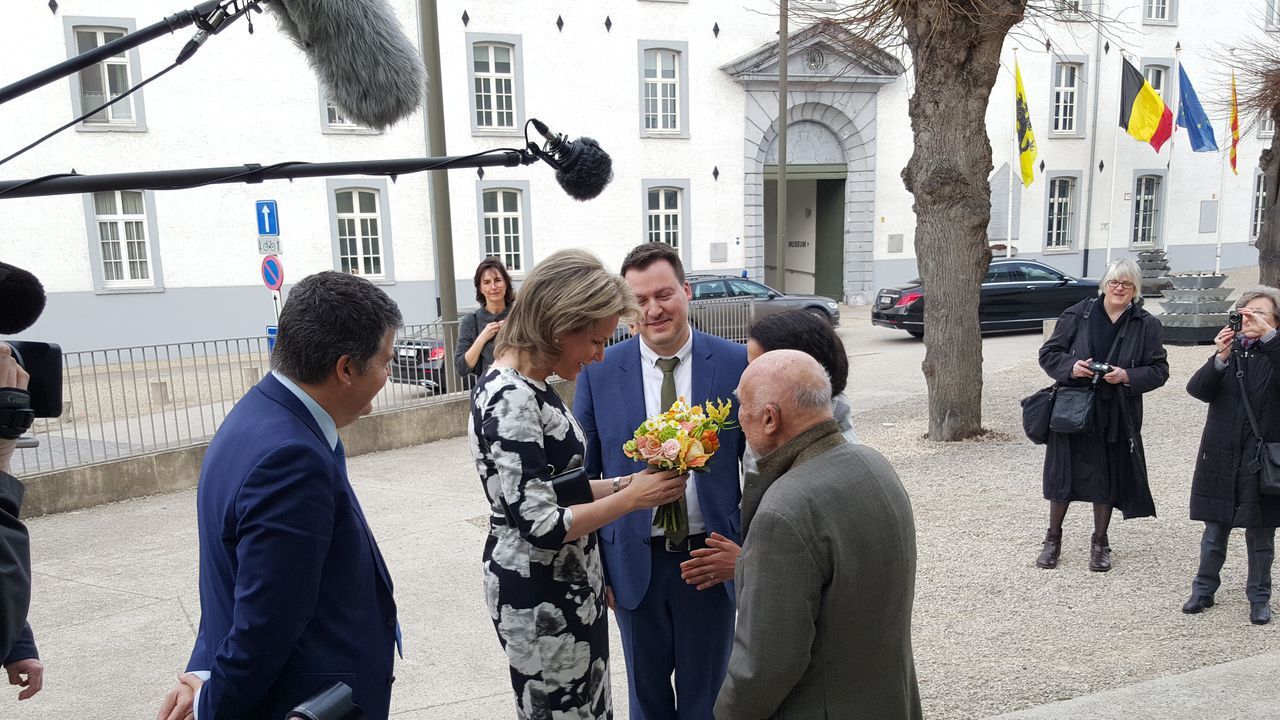 As a child Simon Gronowski escaped from a convoy that was taking Belgian Jews and others to the Nazi death camps.
The Queens visit to the museum was to see the "Buren 2018" (Neighbours 2018) exhibition that opened on 18 February. The exhibition features photographs from Dan Zollmann and texts from the book 'Mazzel' by Margot Vanderstraeten.
The exhibition offers a unique look at everyday life in the Hasidic Jewish community in Antwerp.
 
25,000 Jews deported from the Dossin Barracks
Between 1942 and 1944 more than 25,000 Jews were deported from the Dossin Barracks to the Nazi concentration camp at Auschwitz-Birkenau. The man that welcomed Queen Mathilde on Tuesday morning, Simon Gronowski, escaped from a deportation convoy as a child.