Taxi drivers' protest causes rush-hour chaos
It was a miserable drive into work this morning for many thousands of commuters as taxi-drivers blocked the Brussels Orbital Motorway and a number of arterial routes into the capital. The taxi drivers are staging a day of action against the Brussels Transport Minister Pascal Smet's (Flemish socialist) taxi plan.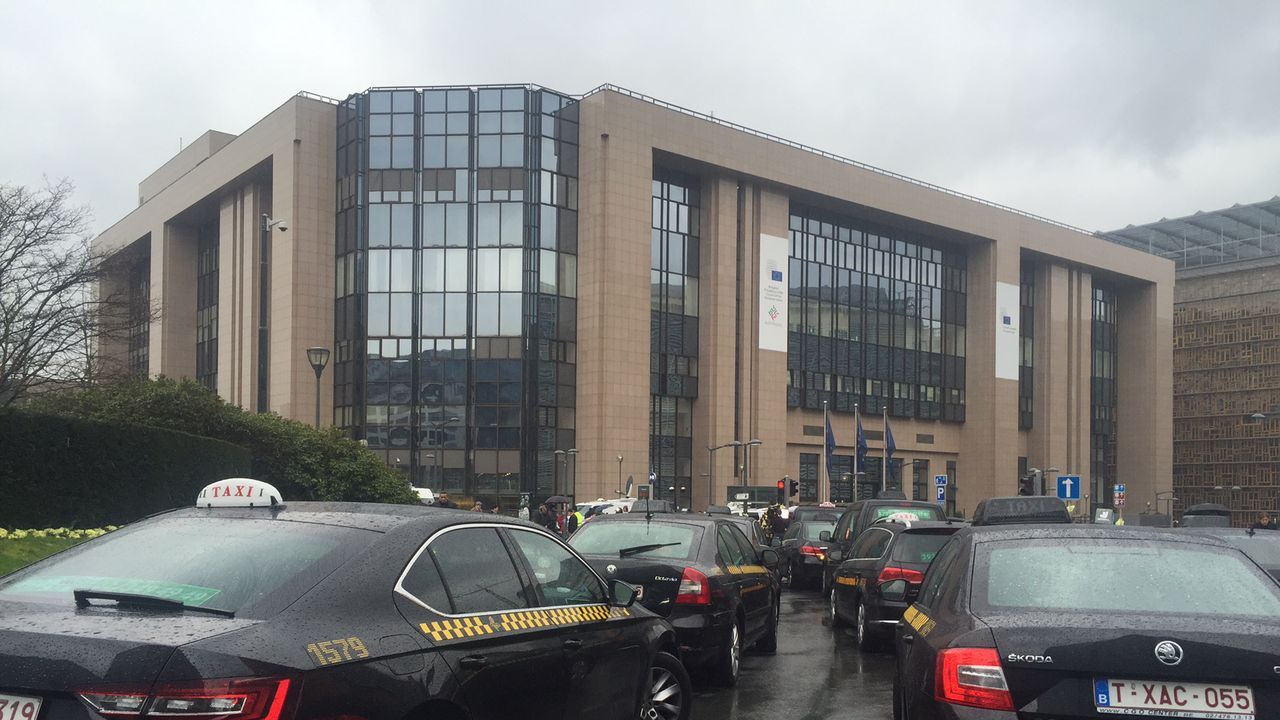 After the protests on routes into Brussels the taxi drivers moved on in the city centre. Motorists are advised to avoid travelling into Brussels if they can. Trains and metro services provide an alternative for many.
Earlier this morning hundreds of taxi drove onto the orbital motorway in a slow convoy. Although they left one lane free for other traffic, their protest caused severe disruption on a road that is already at saturation point during peak times.
There were also blockades on the Keizer Karellaan, the two lane road that leads to/from the E40 motorway in the northwest of the city. This was also the case on the Fonsnylaan, near to Brussels South Station.
The city's inner ring and the Belliardstraat in Brussel's European District are also subject to severe disruption as a result of the taxi drivers' action.
Brussels Airport advises passengers to take the train to get to and from Zaventem.
The Brussels public transport company MIVB reports that some of its bus routes suffered disruption for a time. As well as taxi drivers from Brussels and elsewhere in Belgium, taxi drivers from other neighbouring countries and even from Spain and Switzerland are taking part in today's day of action.
The socialist transport union BTB is not taking part in the action as it fears that it could get out of hand.